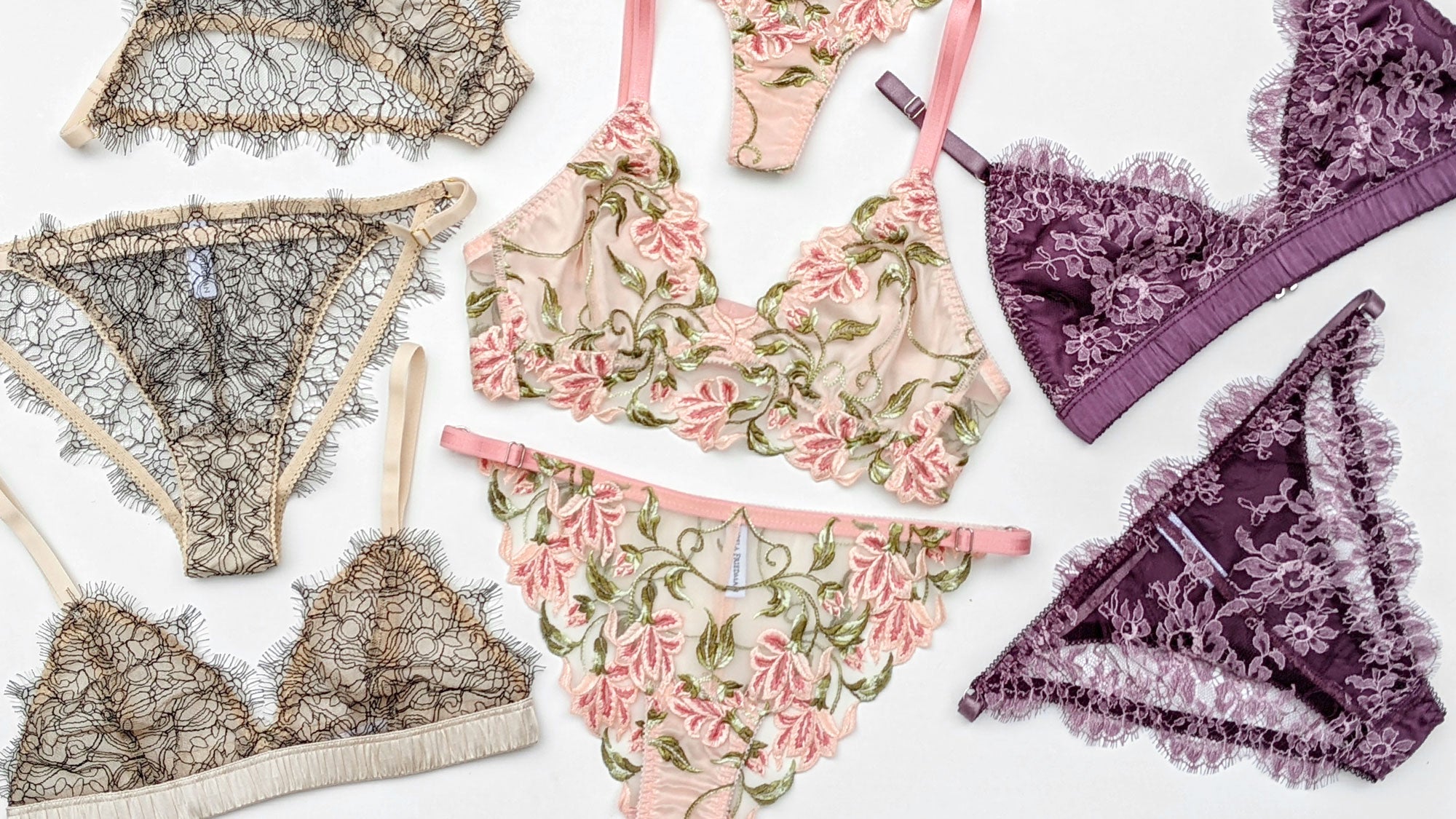 How to start collecting luxury lingerie
Maybe you've had aspirations of owning a beautiful collection of luxury lingerie items for years, or maybe you've already begun your journey into a gorgeous lingerie wardrobe. But whatever level you're at, you may be wondering what is the best way to get the most out of your clothing budget. Is it better to splurge on 1 extra fancy piece or buy several mid-range items until you can afford more? How can you stretch a small budget to wear luxury bras and silk knickers every day? Where do you even begin when it comes to researching high-end labels?
The thought of indulging in fancy lingerie may seem overwhelming, but it doesn't have to be! With our expert knowledge and some quick research, you'll soon begin building a collection of gorgeous, luxurious lingerie that makes you feel both confident and comfortable. In this article, we'll guide you through the process of collecting luxury lingerie, from research to purchase to care.

Luxury lingerie designs from Angela Friedman's 10th Anniversary Collection.
Start with a fitting
Luxury lingerie is not just about its aesthetic appeal but also the way it makes you feel, and the perfect blend of comfort and luxury can transform your mood and self confidence. But in order for it to do that, your bras and knickers need to actually feel nice against your skin! There's more to nice feelings than luxury materials like silk and French lace - fit is also really important. If you haven't had a bra fitting recently, if your size fluctuates at all, or if you're very particular about sizing, then now is the perfect time to get a professional fitting.
Most bra shops and department stores offer fittings free of charge, so make an appointment at your local shop for some starting recommendations. If you can't find a bra shop that's convenient to you, read our guide on how to measure yourself at home for the next best thing. Remember that no one's sizing is set in stone, so you have every right to disagree with someone else's suggestions for your body, and instead choose what makes you feel the best! That may mean experimenting with sister sizes, opting for different sizes from different brands, or wearing multiple sizes according to your mood or cycle.
Begin your research
Before you start investing in luxury lingerie, it's time to do some advance research. Researching different styles, brands, and textiles will help you make an informed decision and avoid any buyer's remorse. Start by looking up different luxury lingerie brands, read up on their target customers, design philosophies, manufacturing processes, and customer reviews. You might find that you're more interested in brands that specialize in 100% silk lingerie, or you're looking for clothes that fit a particular size range like full bust or petite bra sizes, or that ethical manufacturing is more important to you. You can also explore lingerie blogs and social media accounts to find inspiration and get a better understanding of different styles and materials.
When it comes to materials, luxury lingerie is typically made with high-quality fabrics such as 100% pure silk or stretch silk, high quality laces, and soft but dense embroideries. Each material has its unique characteristics and benefits: For instance, silk is both durable and breathable, making it an ideal fabric for intimate areas, while lace adds some texture and visual interest from a design perspective. Learning about different materials will help you identify your preferences and make an informed decision when it comes to purchasing lingerie.

High quality materials and ethical manufacturing are the hallmarks of luxury lingerie.
Consider your existing wardrobe first
Do you tend towards wearing all black in every season? Are you into pink and purple, lace and frills, and feminine designs? This is your reminder to not forget your personal preferences when starting your luxury lingerie collection! It's easy to find a pretty picture of a new lingerie design and hit the add-to-cart button, but first you really should pause and consider whether it's actually you first.
Are you realistically going to wear that strappy, fluorescent green bodysuit or a pair of dry-clean-only knickers? Maybe the answer is yes, but the point is that you do still need to be practical in some ways when shopping for luxury clothes. A great way to begin would be to think about your existing lingerie wardrobe, and then find luxury versions of each piece. If you wear black cotton briefs every day, you can upgrade to black silk briefs. If you like pretty, colorful jersey bralettes, try out some multicolored silk and embroidery bra and panty sets. If you tend to layer up while doing your hair and makeup, shop for a 100% pure silk robe to wrap around you each morning.
Purchase quality over quantity
After you've done your research on brands, materials, and your own preferences, it's time to start purchasing your luxury lingerie collection! Remember, for luxury items we want to focus on quality over quantity. Fine lingerie is an investment, so it's important to focus on well-made garments that will last you a long time, even if that means you can only purchase 1 or 2 at first. Look for pieces made with high-quality fabrics and attention to detail, as these will stand the test of time!
Consider saving up for a single "splurge piece" that you can pair with other items you already own. For example, a statement black lace bustier or longline bra can be worn with most any black knickers, giving you more wearing options. A silk robe can be layered over many different lingerie sets if the colors coordinate well, so consider your wardrobe's color palette before choosing one.

Silk and embroidered knickers by luxury lingerie designer Angela Friedman.
The golden panty ratio: 2 to 1
When shopping, always buy at least 2 panties for each bra. This is what we at Angela Friedman call the golden panty ratio! Why, you ask? It's all about laundry day. Most of the time, you'll find that you can wear a bra several times before it needs to be laundered, but underwear needs to be washed between every wearing. That means that if you're buying lingerie pieces at a 1:1 ratio, you'll run out of pretty bras well before knickers for laundry day. If instead you buy 2 bottoms for every top (or even 3!), you'll double your options for your favorite bras before having to do laundry again.
Bonus tip: Consider buying 2 different style knickers for each bra if they're available, like 1 brief and 1 thong. Even if you're not normally a thong lover, some fitted outfits may require more minimalist underwear to avoid VPL, so you'll be glad to have the extras on hand. The same is also true for buying both high-waisted briefs and low-rise knickers to coordinate with different outfits.
Proper care
Caring for your luxury lingerie is essential to ensure its longevity and maintain its quality. Here are some tips for caring for your fancy lingerie:
Always read the care label! Different materials may require different care, so it's important to follow the instructions for each piece. If you tend to cut scratchy labels out of your garments, you might even keep a little notebook detailing what you're supposed to do with each piece so that you don't forget - especially for dry clean only garments.
Hand washing is the gentlest way to clean your lingerie, and it's recommended for most delicate fabrics such as silk and lace. Use a specially formulated delicates wash and lukewarm water to hand wash your undies, and avoid using hot water or bleach. Read our expert guide to hand washing your lingerie for more tips.
Always air dry your delicates. Avoid using a tumble dryer, as even low heat will damage fine fabrics and wear out the elastics and decorative components quickly. Instead, after hand washing, lay your lingerie flat to dry, and you'll find that your garments last something like 3 times longer!
Store your lingerie properly, in a cool, dry place and away from direct sunlight. This may be in a lingerie chest or hanging in a closet, according to your tastes. Add a sachet of lavender or cedar blocks for a nice scent and to keep away any pests.
. Follow our guide to hand washing your underwear for more tips.
Final tips
Collecting luxury lingerie can be a fantastic new hobby for you once you know where to begin. With a little research, you'll soon be on your way to having an absolutely enviable assortment of lace lingerie and silk loungewear pieces in your wardrobe.
Our last expert tip for you is to think ahead, and to imagine how and when you really want to wear your new collection. We recommend starting your wish list with a few different styles of garments for multiple occasions. Plan at least 1 luxury lingerie look to have on hand for each occasion:
A special occasion or date night set, like a 3 piece lingerie set, complete with a silk garter belt and stockings for when you really want to feel glamorous.
A comfortable but still oh-so-indulgent look for everyday luxury, like a solid colored silk lingerie set or versatile bodysuit that you can wear again and again.
Some loungewear just for feeling special at home! Maybe this would be a decadent silk robe to wrap around you in the evenings, or a bias-cut silk slip that can double as an extra layer under dresses.
A few fabulous, colorful pieces for a midweek pick-me-up. Think bright and bold hues, fanciful embroidery or lace, strappy details, or anything else that just feels fun. Remember that lingerie is supposed to be a treat, so indulge yourself in things that make your heart sing!
If you dare, add a piece that can be worn out and about! (For more suggestions, read our guide on 9 ways to style your innerwear-as-outerwear.) A full coverage longline bra or corset makes a fabulous statement for a costume masquerade ball or worn under a blazer and high-waisted trousers for a semi-formal cocktail event, or try wearing a lace-trimmed slip that peeks out from under your dress for a casual summer brunch. Who says that lingerie isn't meant to be seen?!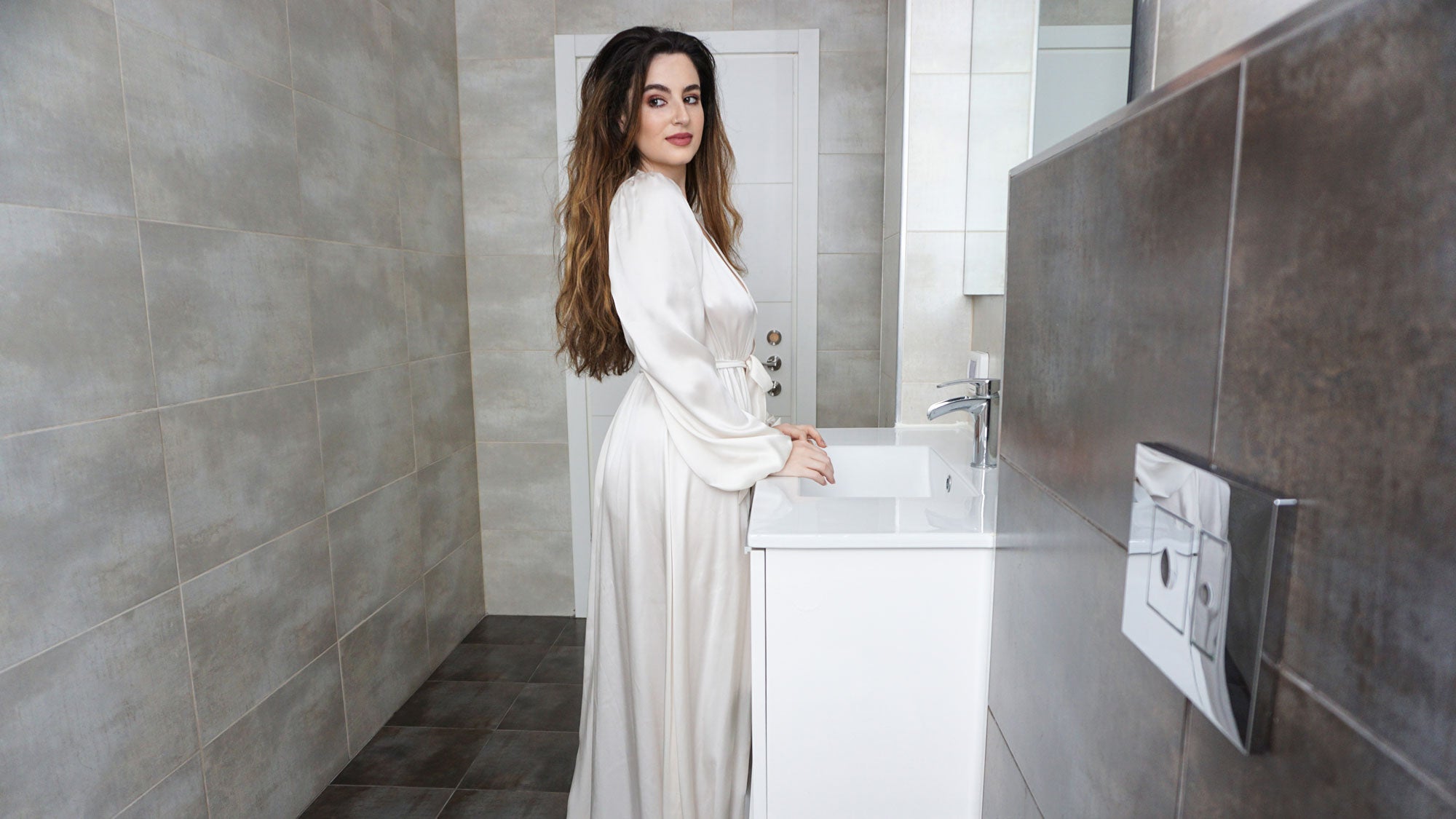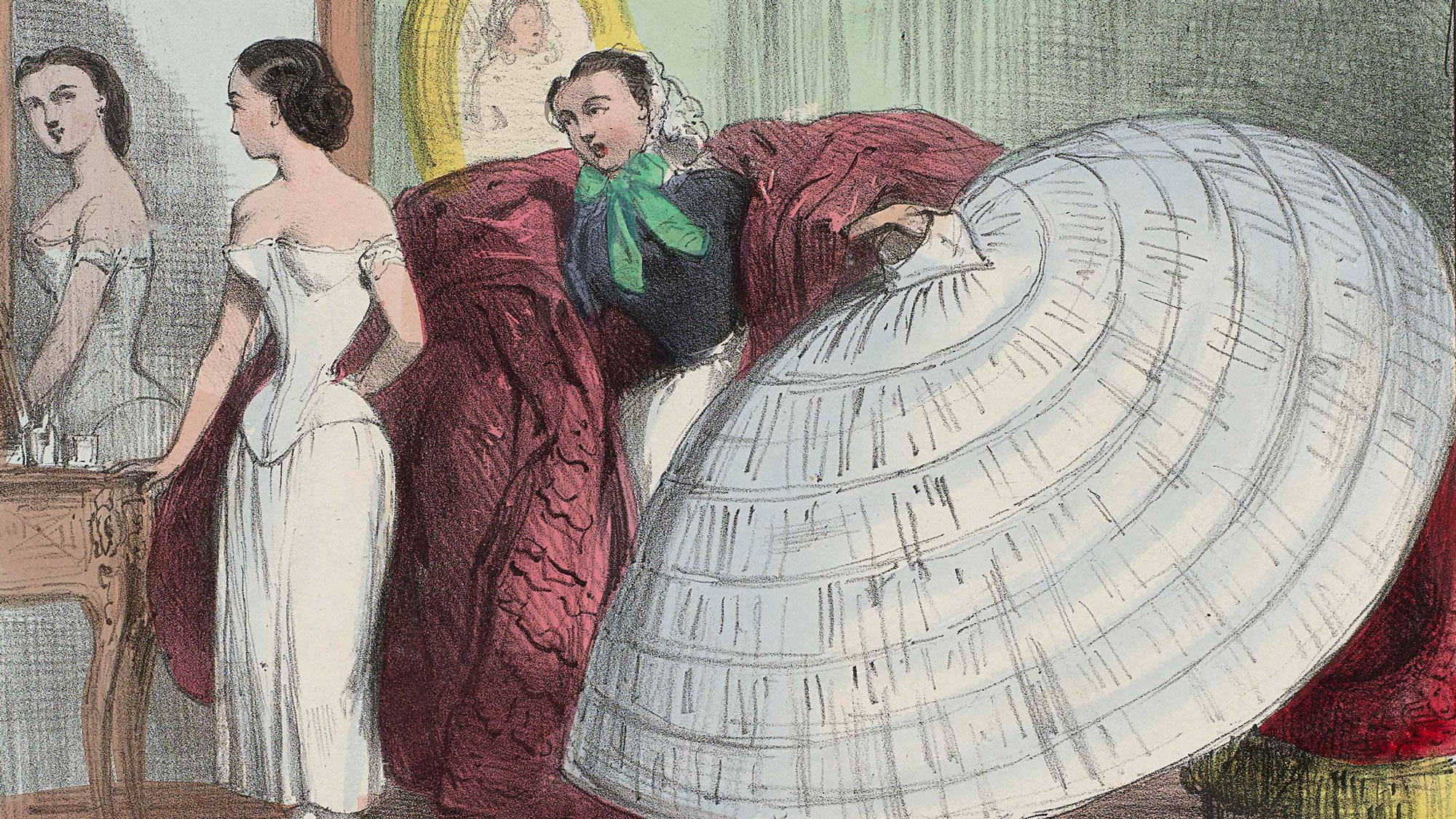 We're offering a little history lesson with the story of underwear in western society and how it developed from ancient times to the present.