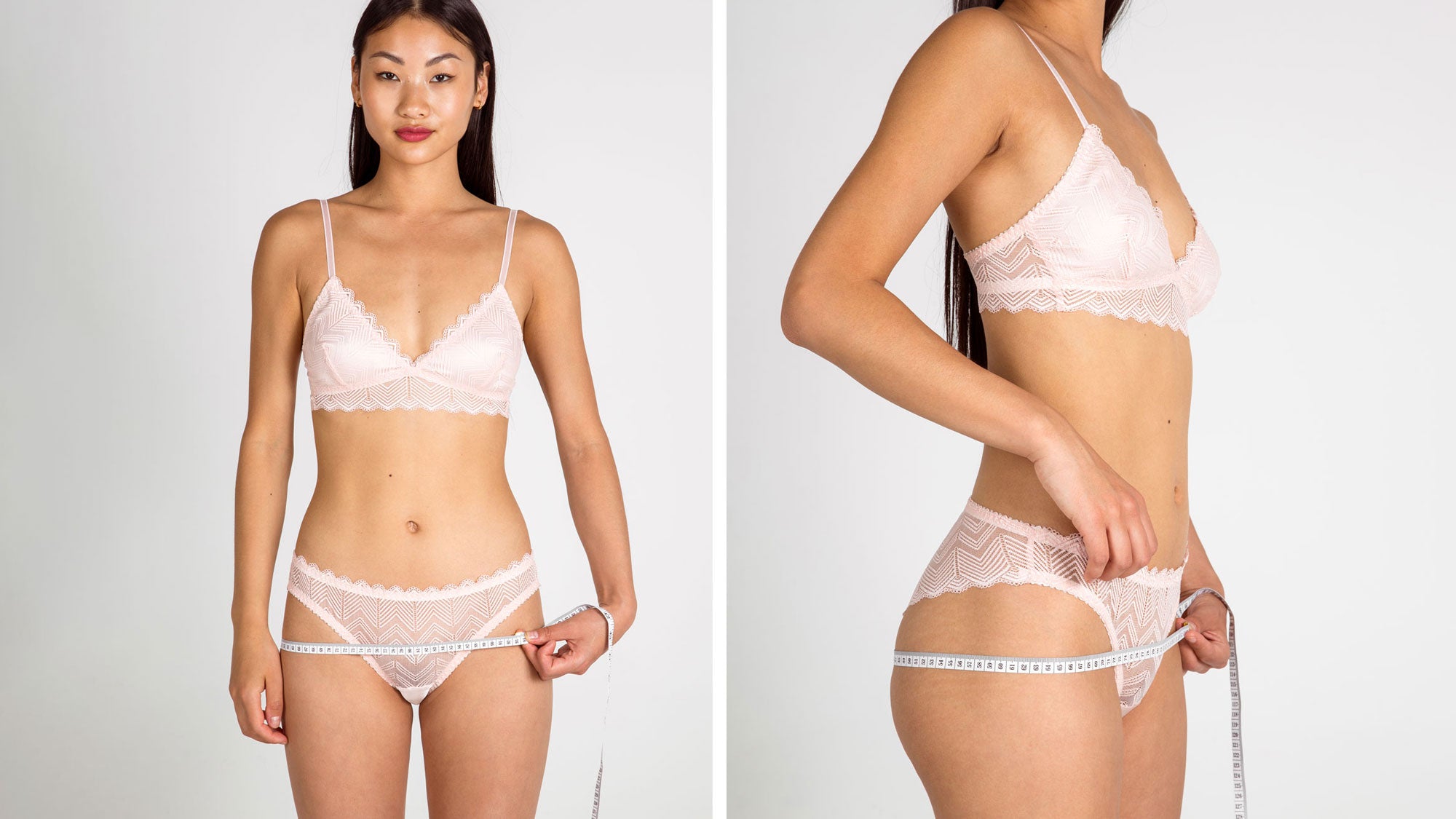 How to measure yourself
If you're shopping for clothes online, from the comfort of your own home, you may be stuck wondering "What size should I buy?" Sizing for women's clothing is rarely that simple though, because different brands use different size scales to determine fit. Most people wear multiple sizes depending on the brand, style, and cut - so you really need more information than just a simple dress size.
Using body measurements to determine your size is much more accurate than just purchasing your "usual" size and hoping for the best! But most people don't know how to measure themselves or where exactly to take those measurements. So we've created two simple guides to help you:
First are 2 videos, with our designer explaining the various measurements with a mannequin and then showing a model measuring herself. Second is a step-by-step photo guide of each measurement on a model. Once you've noted these measurement numbers, simply compare them to our size chart for the perfect fit!
Video guides to measuring yourself:
Don't have a soft tape measure at home? No problem! In a pinch, you can use a piece of string or ribbon and compare it to a ruler. Once you measure each part of your body, write down those numbers and compare them to the brand's online size chart. Most size charts like ours will list a range of measurements that each size will fit. If you fall in between sizes, you may size up or down based on how you like your garments to fit.
Photo guide to measuring yourself:
There are 5 measurements we'll show you how to take. Make sure that you hold the tape measure completely horizontally, parallel to the floor, without letting it dip down on the back or one side. Remember to take each measurement snugly, but not so tightly that you can't comfortably breathe. (You'll want to measure without extra layers of clothing, but a thin camisole or underwear is fine.)
Bust
Underbust
Waist
High hip
Low hip
Compare the resulting numbers to our Size Charts to find your perfect fit.
1. Bust measurement

Your bust measurement is taken around the fullest part of the breasts, whilst wearing a supportive bra. (Don't wear a padded or minimizer style bra.) This measurement is not the same thing as your bra size!
2. Underbust measurement

Your underbust measurement is taken below the breasts and around the rib cage, where the band of your bra would sit. It should be snug, but not so tight that you can't take a normal breath.
3. Waist measurement

This is your natural waist measurement, which is generally the smallest part of your midsection. It is usually 1-2" above the navel, so it may be higher than you think! This is not where your low-rise jeans would sit, but rather where your body creases when you bend side to side.
4. High hip measurement

Your high hip measure is taken around the upper part of your hip bones, or where a low-rise waistband would sit. This is about 4" below the natural waist. It's generally where you would "put your hands on your hips."
5. Low hip measurement

Your low hip measurement is taken around the widest part of your bottom. This is quite low down on the body, about 7-9" below the natural waist. On many bodies, you can spot the fullest part by turning sideways in the mirror and noting where your bum protrudes the most.
Using these body measurements, you'll be much more successful with your online clothes shopping. Once you've taken these measurements, simply compare those numbers to our Size Charts to find your perfect fit. And of course, these measurements are especially useful if you're interested in bespoke clothing purchases, as you can give the designer an accurate starting point for your customized items. We hope this article has been helpful - now you can shop all of our different styles of lingerie and lounge wear with ease!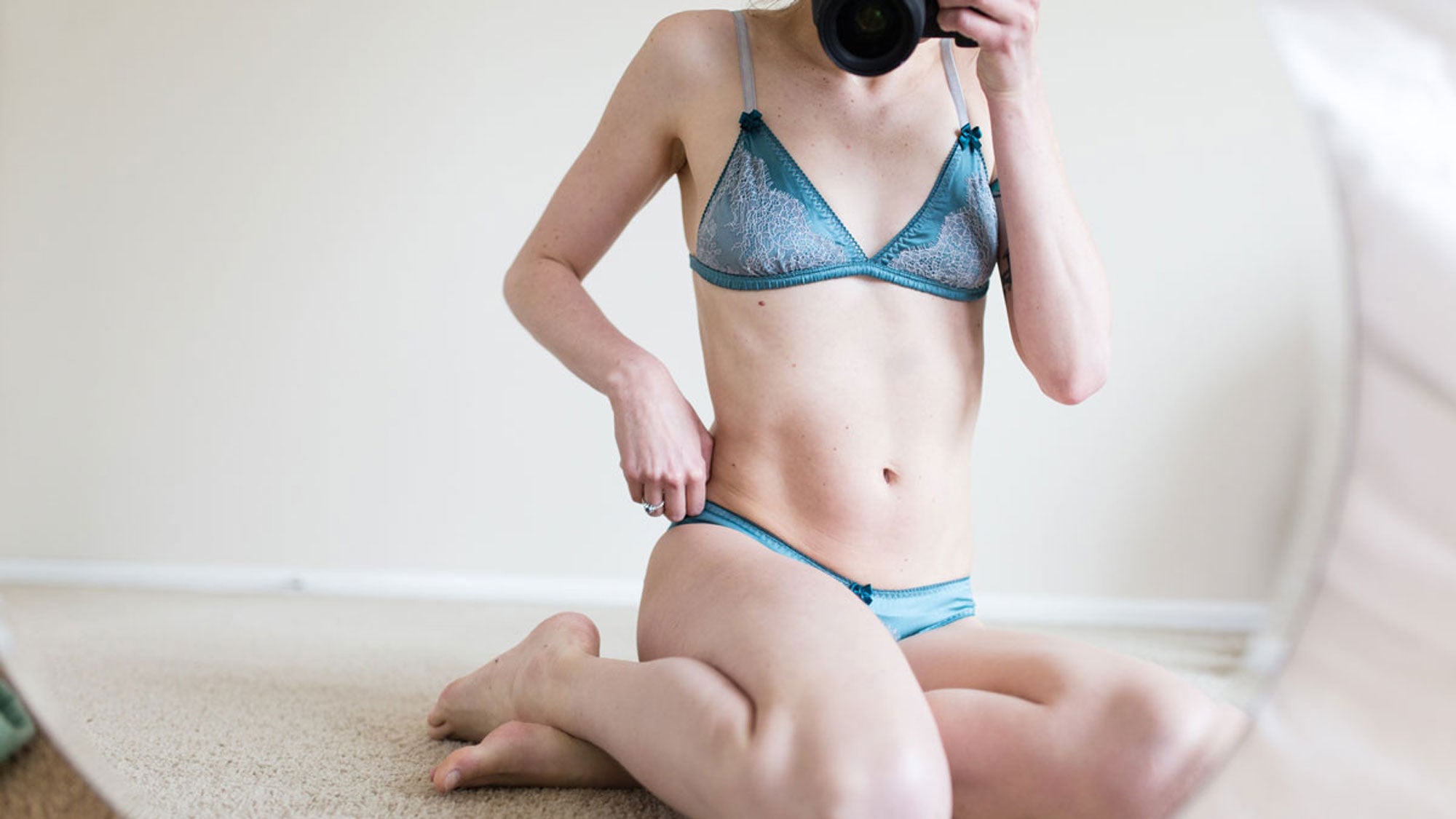 You can now visit these new wholesale stockists to shop luxury lingerie and lounge wear designs in person.