250+ verified 5 star reviews

At Angela Friedman, we put 5 star service and happy customers at the heart of what we do. With so many brands to choose from, we want our clients to know they can trust Angela Friedman to design and manufacture the very best lingerie they've ever seen.
Our customer reviews speak for themselves: With 250+ verified 5 star reviews, you can be assured that you'll cherish your luxury lingerie purchase just as much as these customers did. As always, if you have any questions before placing your order, visit our FAQs or contact us for personalized recommendations and expert customer support.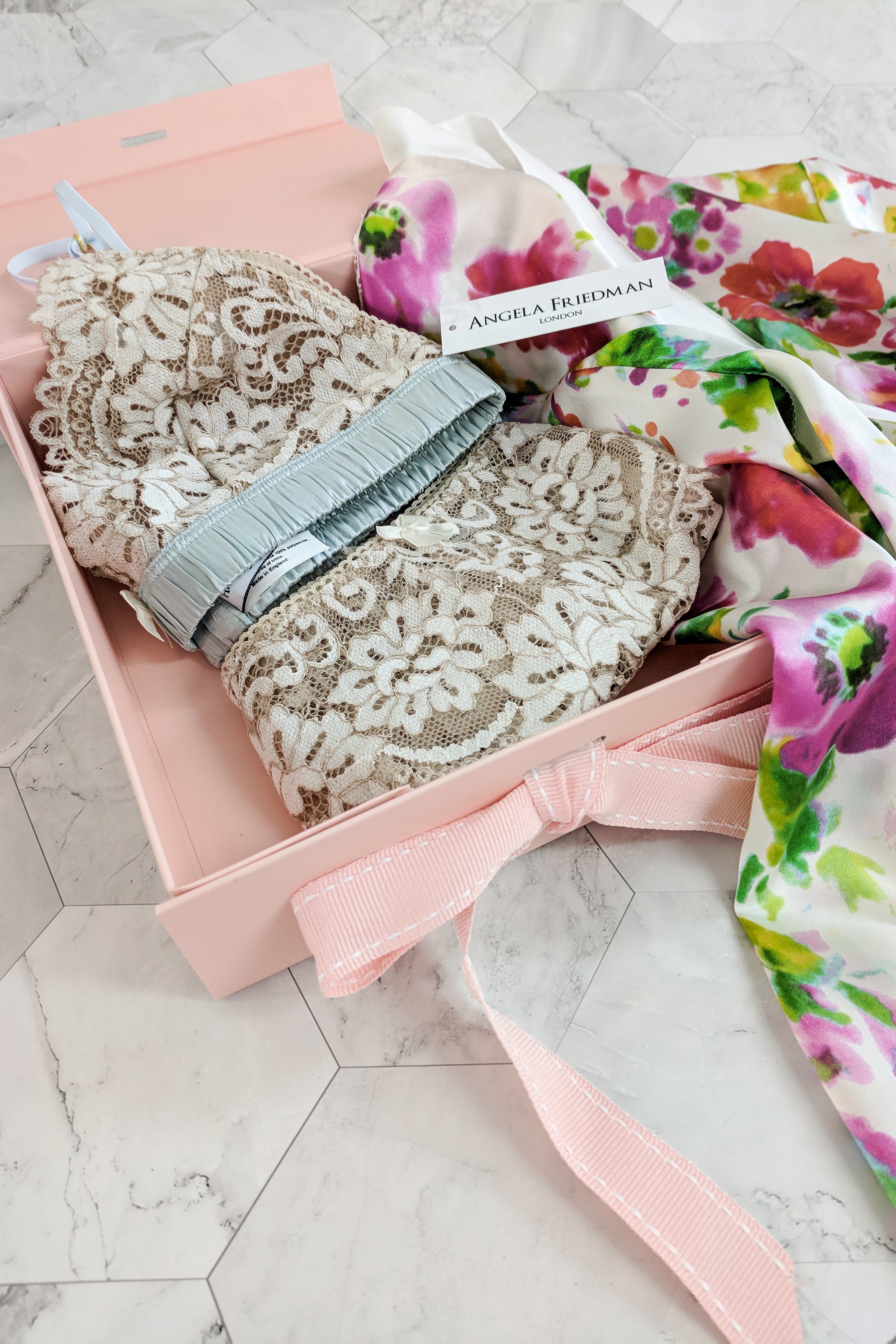 At Angela Friedman, we prioritize ethical manufacturing, high quality textiles, personalized customer service, and exquisite garments that will change your relationship with your lingerie drawer!
Real customer reviews
Verified customer reviews on Google:
"This brand has the most impeccable quality I've ever seen in lingerie. Every piece looks and feels handcrafted to perfection! I ordered the robe and was able to customize the silk finishings on it. Sublime result! So thrilled with all of my purchased items from Angela F.!"
-Sole D'Agostino
"Beautiful designs with amazing craftmanship, you can't go wrong with any piece from Angela Friedman. I made my first purchase seeing the English Garden Camellia line and it is everything I dreamed of and more! Angela is a handmade business and offered customizations for my measurements. Thank you so much, I will cherish my lovely robe and lingerie set for a long time!"
-Julie L
"Haute-couture at an affordable price. In my opinion, the design, quality and craft of Angela Friedman's garments are a way better than the most popular brands. Moreover, the customer-support is the nicest I ever had. Choosing this brand to buy the perfect gift is a no-brainer."
-Nicholas Croix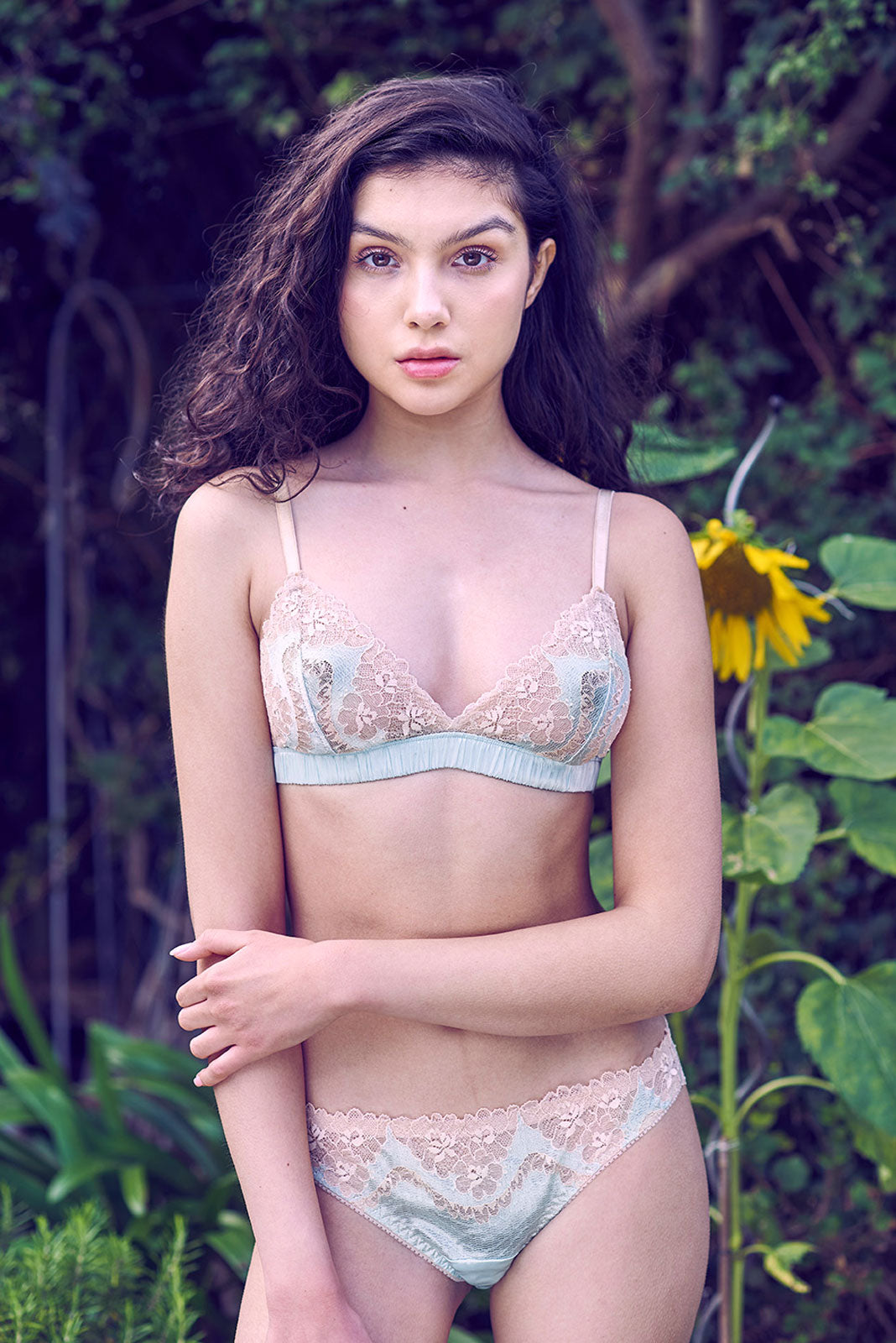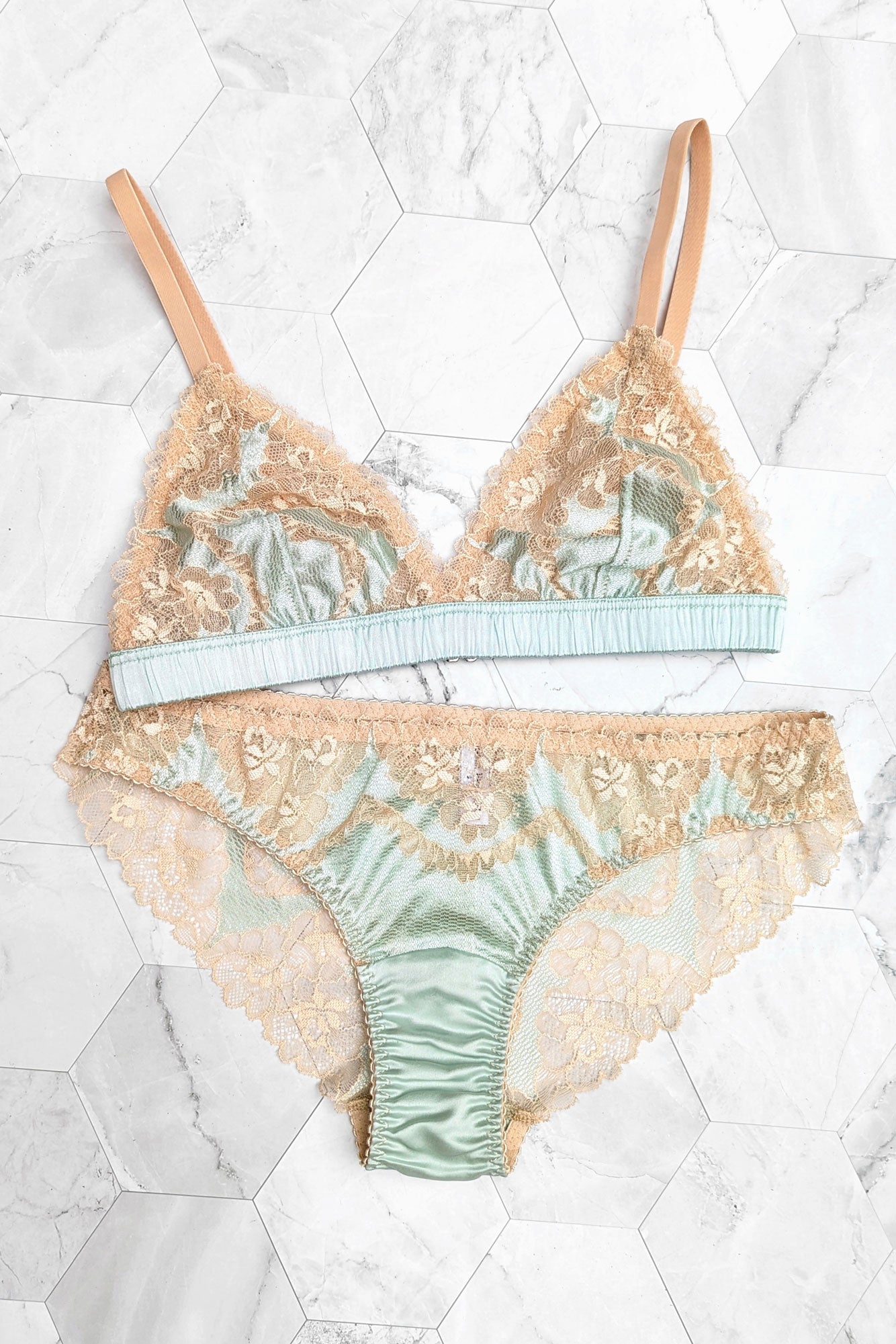 Willow bra and knickers
"This underwear is so pretty, it's hard to believe it's real! The blue silk and lace are luxurious, soft, and comfortable, and I now see how worth it handmade luxury lingerie is. My old underwear doesn't compare! Thank you for this beautiful product!"
-Hannah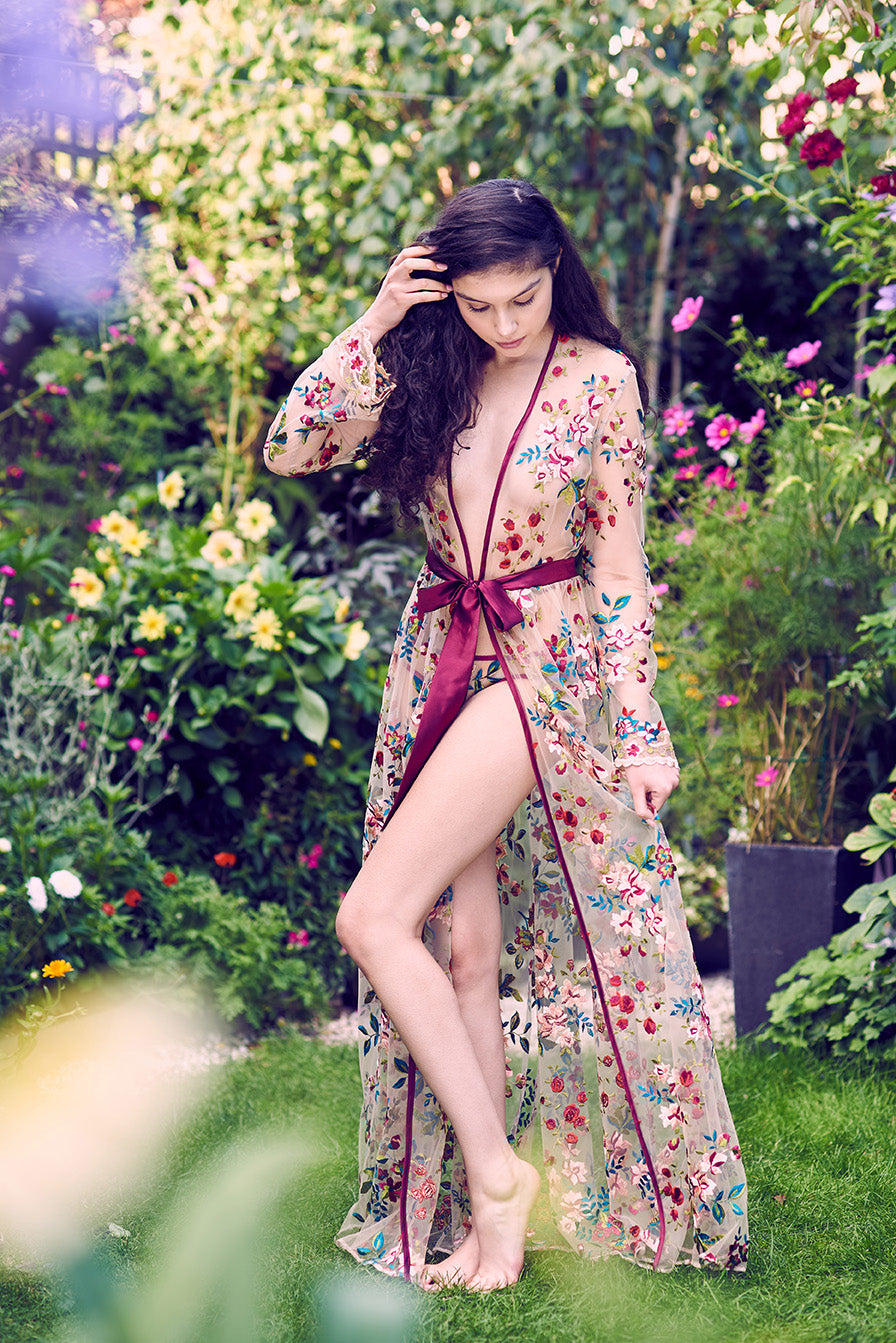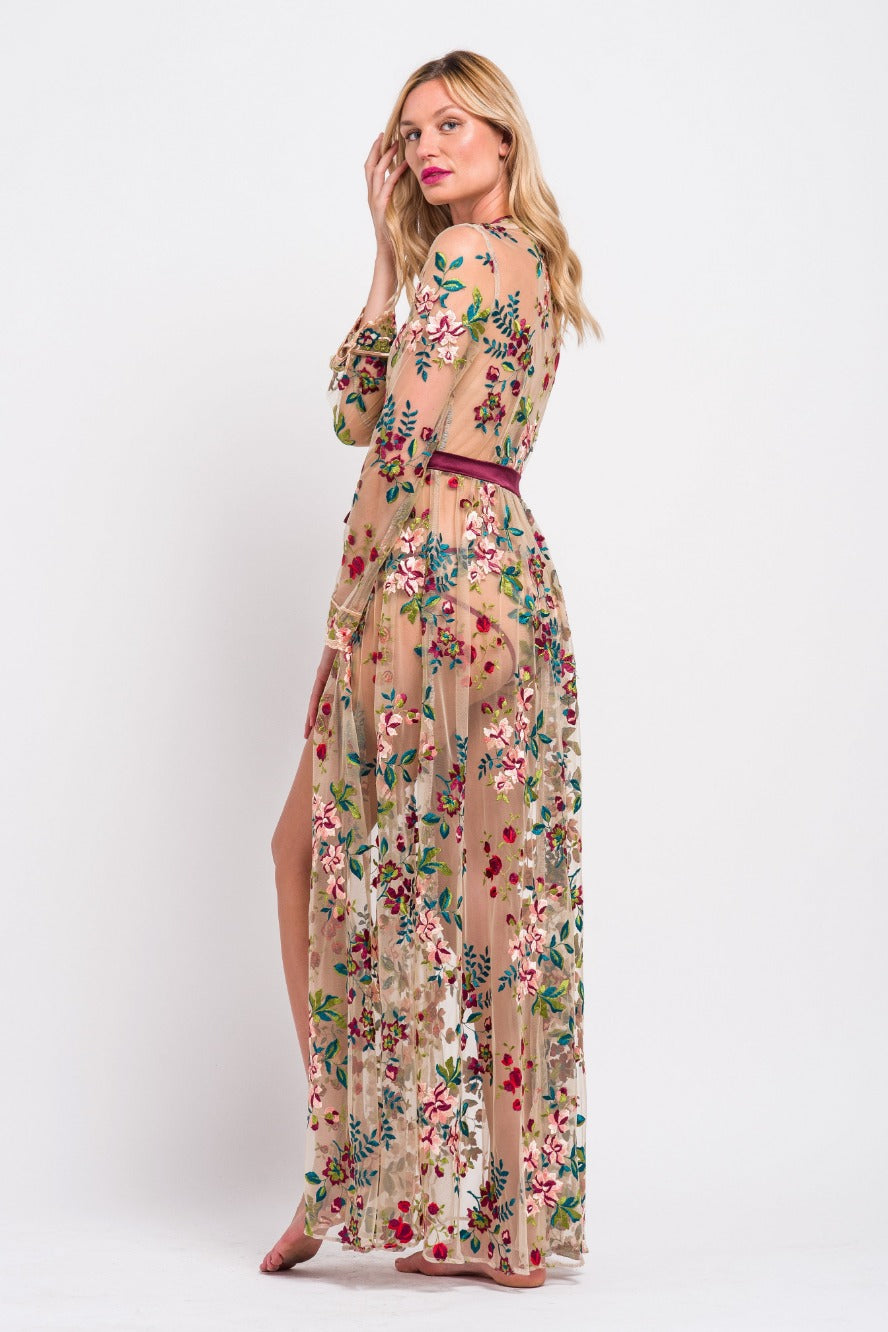 Camellia robe
"This is the most gorgeous robe I have ever seen and I can't believe that I get to wear it all the time! It is truly a work of art, and it makes me feel so beautiful. The sizing is perfect and the length is custom to my height. I love it! The embroidery is very comfortable and the seams are lined in silk. So luxurious! I own the green Shannon set as well and the colors look lovely together."
-Christina
Simone robe - Black
"I've been searching for a high quality floor length dressing gown for years, and this one really is everything I wanted. The cut is excellent as is the material. It's elegant and convenient, especially now that I'm spending so much time at home. Highly recommend."
-Courtney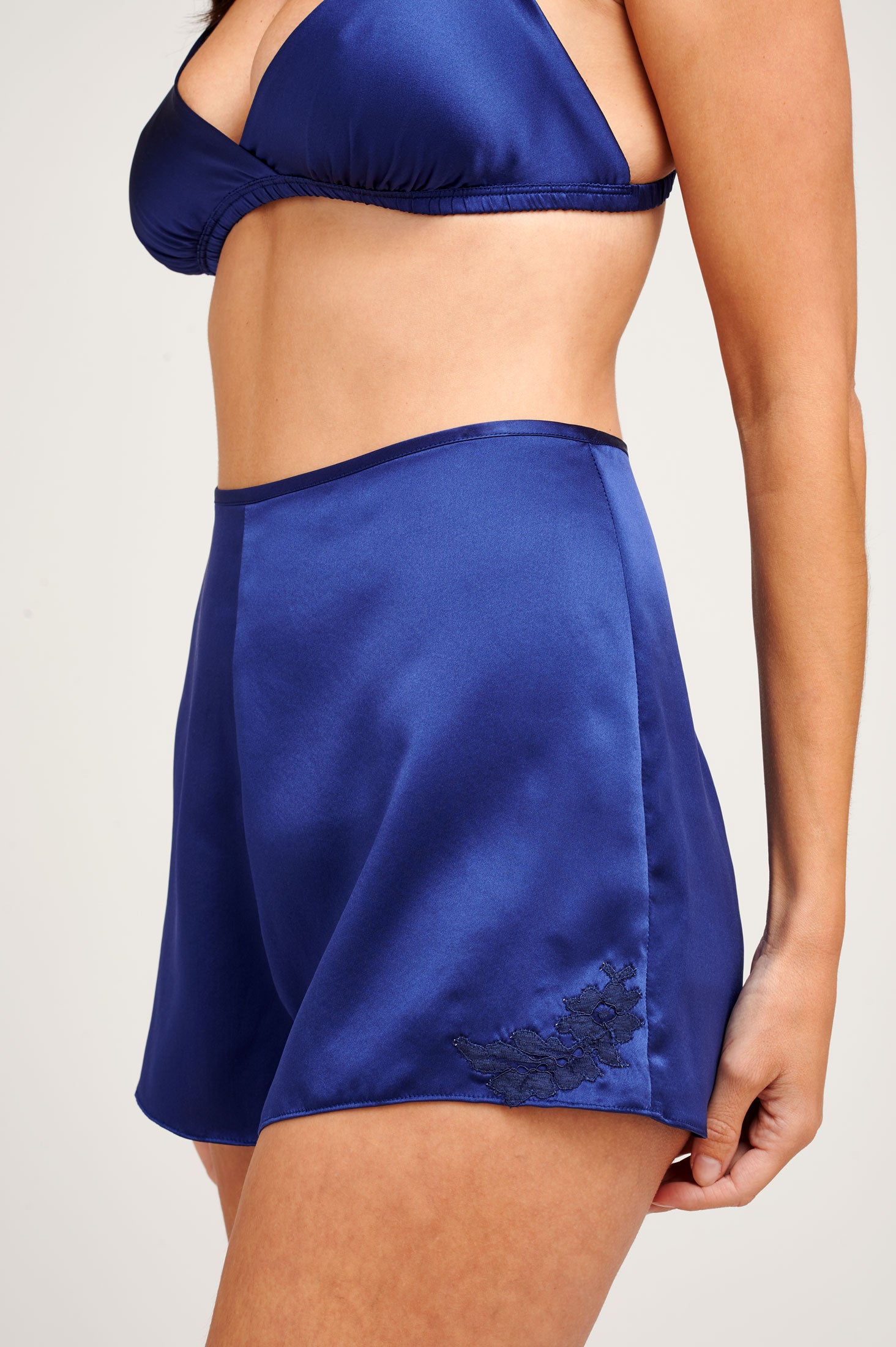 Louisa tap pants - Indigo
"Absolutely beautiful!! These fit great and are so well made. Fantastic communication too! Thanks so much for the help with sizing. If anybody reads this who is considering buying something but not sure because of the price, trust me, it is completely worth it! I've been looking at these for awhile and I'm so happy I got them!"
-Alicia F.