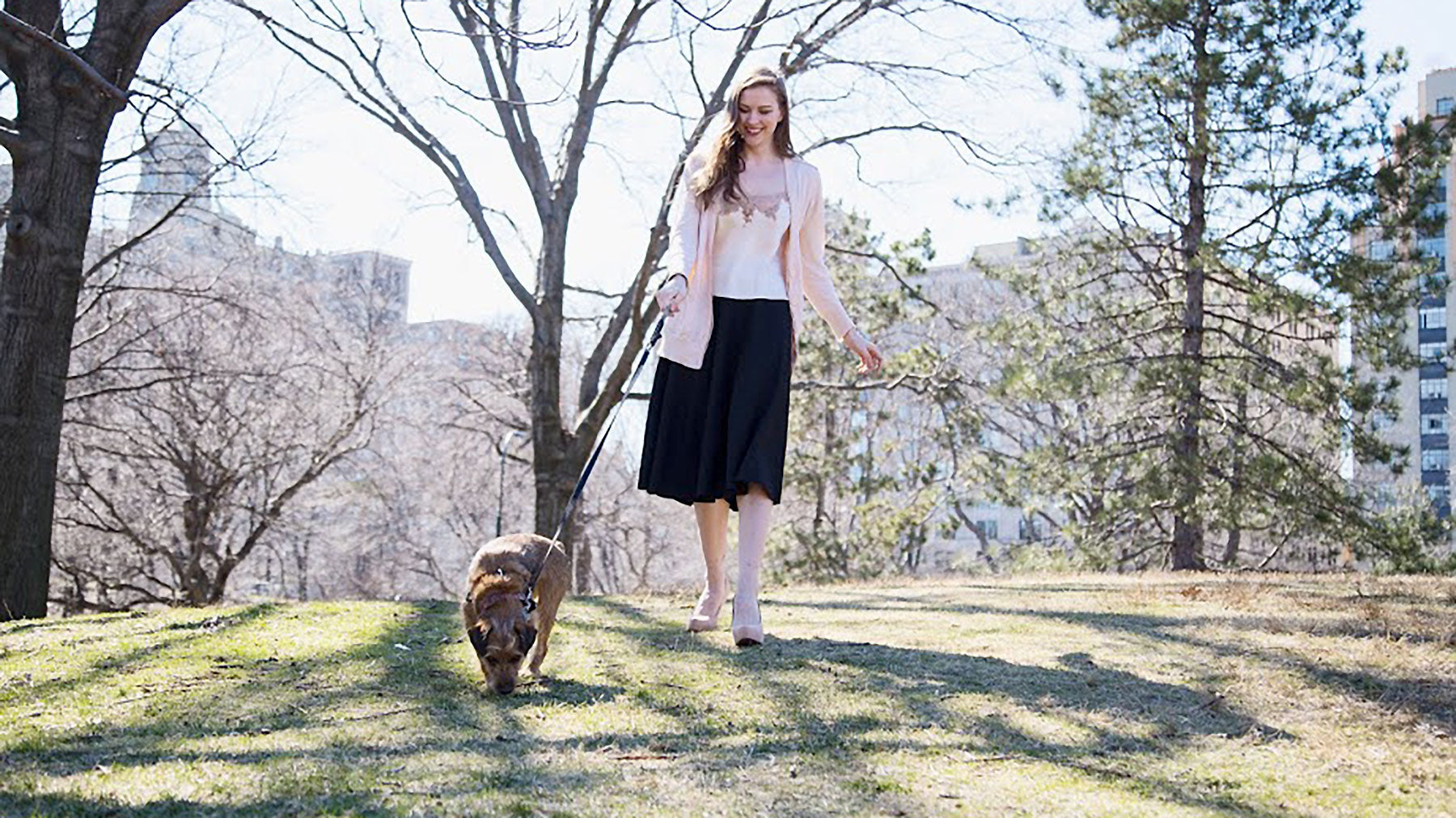 9 ways to style your innerwear as outerwear
You've seen the innerwear-as-outerwear trend everywhere lately, and you consider yourself to be a fairly adventurous and stylish person... But does the thought of showing off your bra to the entire world still make you clutch your pearls? It can definitely sound intimidating - we know! That's why we've put together this list of 9 ways to style your favourite lingerie pieces to wear out: We'll teach you how to pick the right pieces, to coordinate them beautifully, and to ensure that your innerwear-as-outerwear look is just perfect, and not over-the-top.
So where do you begin? With beautiful underwear, of course! You don't need to have an entire wardrobe full of luxury lingerie to make this work, but a few key investments will make a big difference. Consider versatility when building up your selections: A bright orange camisole may call to you from a store window, but will it coordinate seamlessly with the rest of your wardrobe? Maybe a more neutral lounge wear piece would be easier to fit in, like black or soft pink. Before you make a purchase, try to think of at least 3 different ways you can style and wear the garment. If you can only think of 1 way to wear it, maybe reconsider your colour or style choice. (Unless of course you have the budget to buy a fabulous bralette in every colour, in which case, we absolutely approve!) 
1. Peeking bralettes
That brings us to the first innerwear as outerwear recommendation:
Just a peek of your bralette.
Choose a style with a bit of pizazz: an intricately-embroidered bralette, a fitted crop top with colourful straps, or a semi-sheer bra that has eyelash lace edges like our black
Giselle bralette
. The key is to select something that has more visual interest than your boring, beige T-shirt bras.
Pair your look with an oversized pullover or wide-neck blouse that exposes just a peek of the bra.
A glimpse of lace or a colourful strap is all you need to send a stylish or flirty message.
2. Rock that bodysuit
We just adore bodysuits! Aside from the comfort of being wrapped-up in soft, sheer mesh, they make the perfect addition to your underwear-as-outerwear wardrobe.
Look for a bodysuit that has interesting back details, like our Evelyn bodysuit, and put the focus behind you.
 Open-back blouses and tops are trending right now, so you can easily wear a bodysuit underneath to fill in the gaps. Pop a high-waisted skirt on top, and that little flash of French lace or embroidery will elevate your outfit to another level.
3. Silk camisoles
A personal favourite of designer Angela Friedman,
silk camisoles
are one of the easiest ways to transition your lounge wear into outerwear. But why choose silk? It's amongst the finest fibers in the world. It has a beautiful sheen, lasts through years of wearing due to its inherent strength, and it always looks fancy enough to make the cut as an outerwear piece. (
Silk
is not to be confused with
satin
, which refers to the weave and not the fiber. Satin
can
be made out of silk - pictured at left - but it's most often made of cheap polyester!) 
Simply layer a chic blazer or cozy cardigan over your silk camisole to complete the look.
 Our 
Heather camisoles
 make beautiful tops for a fancy evening out. 
4. Slip dressing
On to more complex styles: Wearing a slip as a dress does require a bit of finesse, but we're confident that you can do it. To ensure that it looks purposeful, choose a
completely opaque
 slip - if it's a little on the flimsy side, you might be showing off more than you intended, especially in direct sunlight. Dark colours are an easy solution to that, and a black or light pink silk slip dress is always en vogue.
Wear a silk slip with a seamless thong to avoid clinging panty-lines, and toss a lightweight jacket or shawl over your shoulders if you still feel a bit exposed.
 Pro-tip: if you're still hesitant, try a slip that has a fancy lace hem like the
Nicole slip
 or
Renata slip
, styled underneath a shorter dress or skirt. The pretty hem will offer a bit of excitement without making you feel underdressed.
5. Sheer layers
Don't discount sheer lounge wear items just because they can't be worn out on their own. Remember that innerwear as outerwear dressing is all about 
layering.
Transparent dressing gowns are the perfect accessory for a night on the town, as long as you layer them properly.
 Try adding a long, black sheer dressing gown over a lace cocktail dress or satin midi skirt and blouse. The flowing fabric will give your outfit a fancy feel, and you'll have found even more reasons to indulge yourself in our luxurious
robes
!
6. Corsets as tops
If you're hiding your corset collection in the boudoir, then you're missing out on half the fun! Corsets are so much more versatile than that. Wear an overbust corset outside with a silk scarf around the shoulders or satin blazer. Or layer a waist cincher over a little black dress to emphasize your curves and jazz up an otherwise dull look. You don't need to lace yourself overly-tightly to get that nipped-in waist effect, and it'll add a touch of vintage elegance to your look. With some experimenting, you'll find dozens of ways to style corsets with your other garments. Pro-tip: Start with a black corset for easy mixing and matching. 
7. Keep comfy with a robe
Who says that dressing gowns must stay in the bedroom? Not us! We love styling
robes
as outerwear, especially because it's an exceptionally comfortable way to go out. Whether for a casual brunch with the gals or an evening cocktail party, you can (and should!) wear your robes out of the house.
Try pairing a silk satin robe like our Musette robe over a pair of leggings for the ultimate in casual chic dressing,
a trick that our designer personally swears by. A peek of a lace hem is no reason to keep your robes indoors, and the more decorative it is, all the better for wearing out.
8. Reverse your layers
Remember when we said that layering is key? Once you've mastered some of the simpler underwear as outerwear styles, you may be ready for something a bit more risqué... Like wearing your bra on the outside! This style is not for the faint of heart, but it can really pay off: Try a strappy, frame bra or a black lace bralette over a semi-translucent blouse. For the timid, go monochrome with all one colour palette. Matching your tones, like black lingerie over a black shirt, will keep it from looking over-the-top, and the variance in textures will earn you bonus style points.
9. Longline bras as tops

If you think about it, a longline bra covers nearly as much skin as a crop top (and certainly more skin than most bathing suits, which you're probably comfortable wearing in public!), so they're the perfect solution to wearing your lingerie outdoors. You can balance the amount of skin you're showing by pairing your longline bra with fuller-coverage bottoms, like high-waisted trousers or a midi skirt. You can also sling a simple cardigan over your shoulders for a breezy day, whilst letting a sliver of your midriff finally see the sunlight!
For more styling ideas on how to take your lingerie collection outdoors, visit our Pinterest board
Innerwear as Outerwear
. We're constantly updating our best lingerie finds there, so keep checking in for new ideas and trends.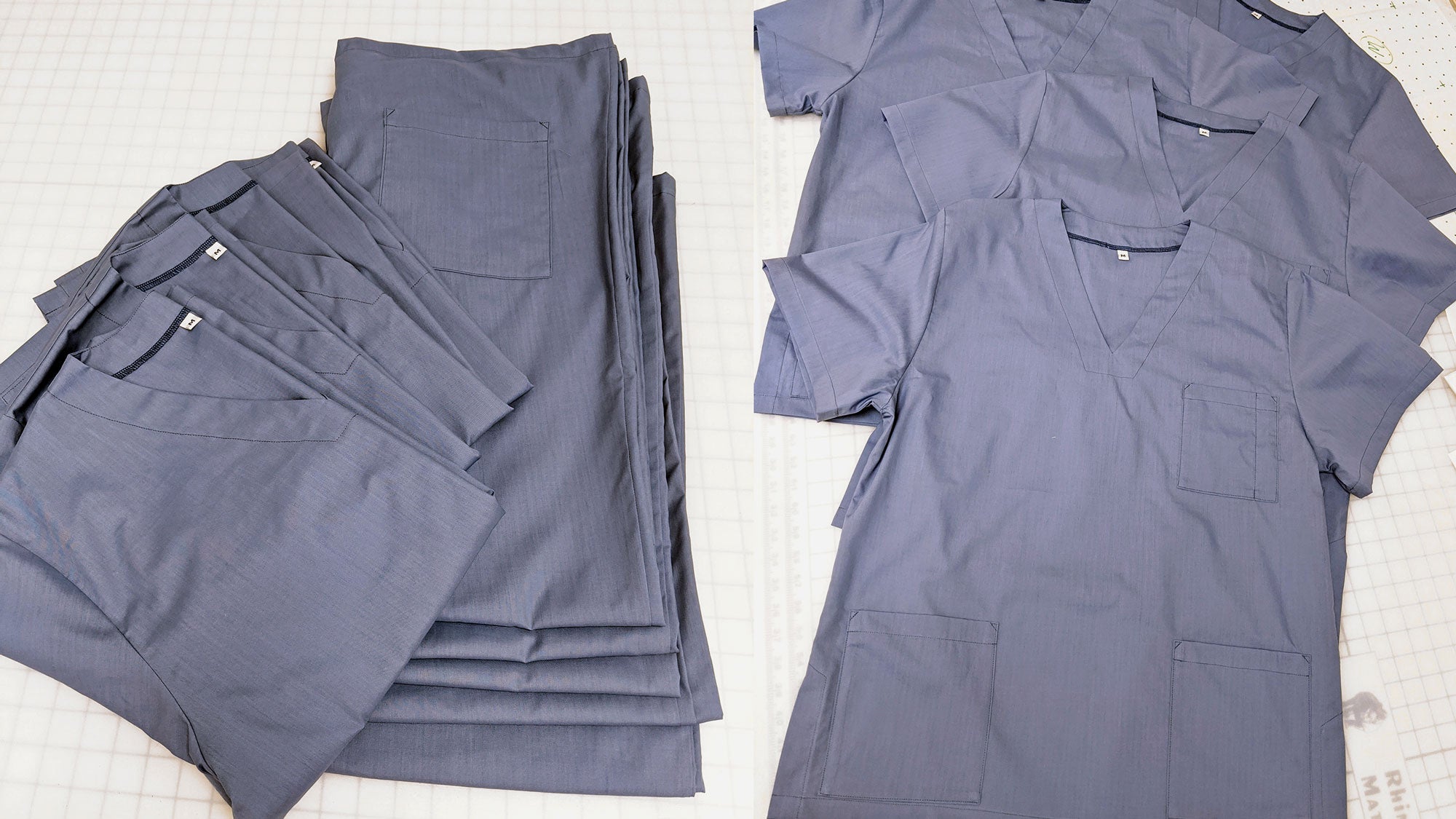 The business remains open as we donate time and resources to sewing free scrubs for the NHS. See what we're doing to help here.