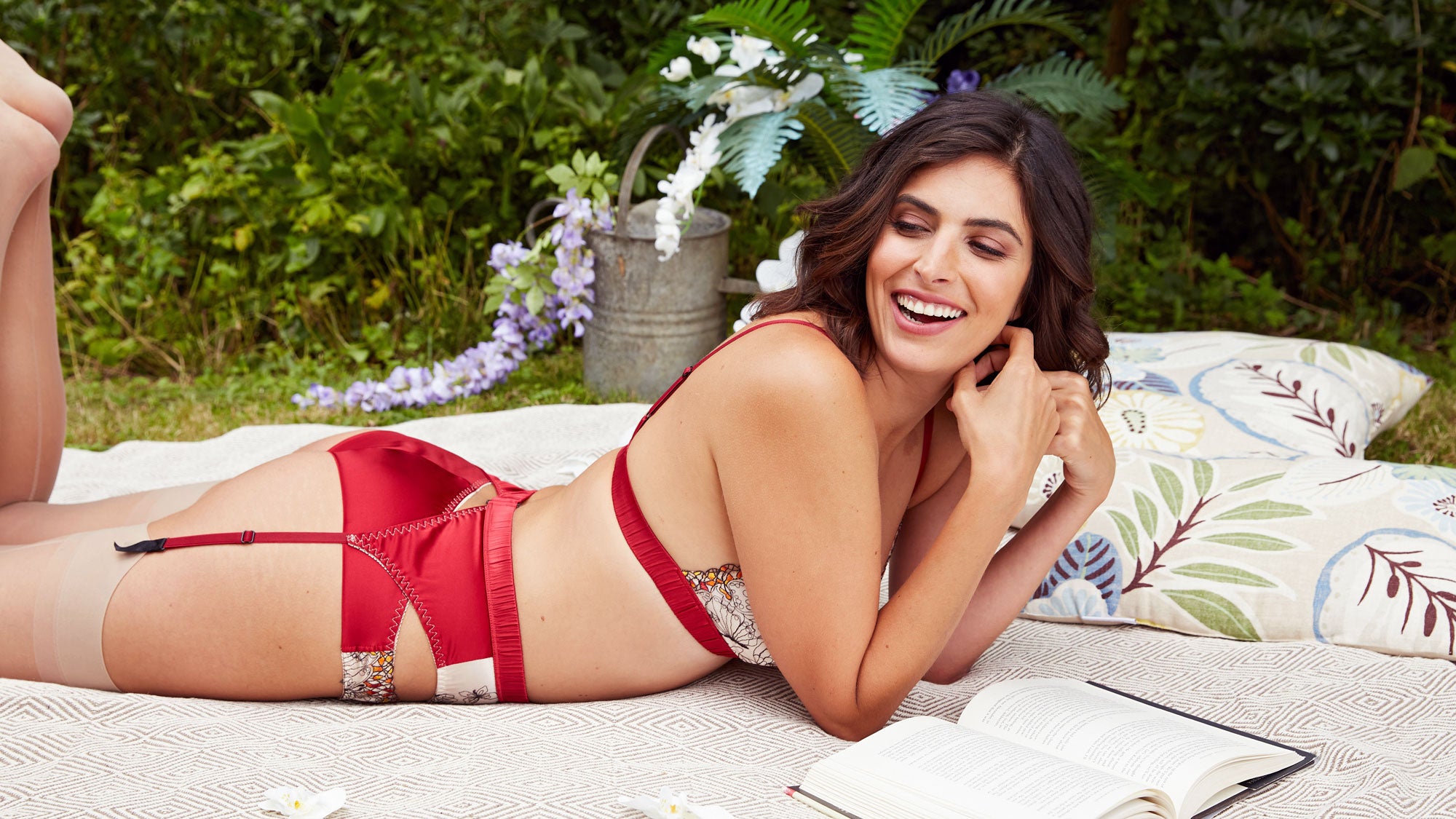 Garters and suspender belts: A complete guide
Here it is: Everything you ever wanted to know about stockings and garter belts. From details on how to choose the right size, to how to put them on, to the best styling tips from the experts, and even yes, what to do when nature calls... We have all of the answers to your suspender belt questions right here! 
What exactly are garter belts and suspender belts?
"Garter belt" is used more frequently in American English, and "suspender belt" more often in British English. As we have customers on both sides of the pond, you'll find us using both terms, but they are exactly the same thing.
To put it simply, these are garments designed for holding up stockings!
How do they work together with stockings?
First, a few more definitions: Stockings are different from pantyhose because they cover only the leg instead of continuing over the hips and abdomen, and they require a garter belt to hold them up. Sometimes the terms "stockings" and "thigh-highs" are used interchangeably, and "nylons" can refer to any hosiery made out of nylon. These often feature a visible seam running up the back of the leg, and can include "fully fashioned" stockings, which have a distinctive "finishing loop" on the "welt" or the band at the top of the thigh.
On a garter belt, four (or more) adjustable straps fasten onto the stockings with specially-designed clips to hold them in place. Ours are made in sturdy metal (no flimsy plastic here!) to ensure you'll avoid any awkward coming-undone moments.
Whether made in silk, soft mesh, or lace, all of our suspenders have coordinating lingerie sets to create a full 3-piece outfit.
How do I choose the right size?
First, check our easy guide on how to measure yourself, and make sure you've identified your natural waist measurement, as this may be higher than you think. Don't confuse this with your hip measurement, which is where you would wear your low-rise trousers. Check our size chart to find the best size for you and then pick out which style belt you'd like! You can find all of our beautiful choices in our suspender belt collection.
If you're purchasing a garter belt for someone else, our guide to gifting lingerie will guide you on choosing the perfect size and style.
How do I put on a garter belt?
Fasten the garter belt / suspender belt around your waist with the hook closure at the back, and pull on your stockings. Nylons can be delicate, so we recommend first gathering up the whole stocking on your hand, then placing your toes in and gently unrolling them up your leg.
If you have seamed stockings, stand in front of a mirror to check that you're keeping the back seams straight. You can even wear special gloves to ensure you don't snag your hosiery while dressing, but most importantly, just make sure you don't have any rough nails or sharp jewellery on.
Once the stockings are smoothed out, adjust the straps of your garter belt to reach the right length, then hook them onto the tops of the stockings by pushing the little rubber button into the metal clip, with the fabric of the stocking in between. (We think it's easier to fasten the front clips first.)
That's it! Now you're ready to enjoy some vintage-style glamor beneath your outfit, and you can feel confident that our high-quality suspender belts will keep your stockings firmly in place.
Should I wear the garter belt straps over or under my knickers? What about going to the bathroom!?
WELL, this is a subject that elicits many strong opinions! The real answer is that you can wear them either over or under - whichever way you prefer. For some people, wearing their knickers on top pinches the straps into their sensitive skin, or they prefer the visual effect of wearing the straps on top. If that sounds like you, wear your garter belt over your knickers. Then you can just unclasp the back hook and eye when you need to go to the bathroom and easily re-hook it after.
Others prefer to wear their suspenders under their knickers, for style reasons or so that they won't need to unclasp any hooks throughout the day. This makes it quicker to undress, but you can always try both and see which feels best for you!
Aren't stockings just for "sexy time"?
Definitely not! It's true that they're often associated with the boudoir (and a beautiful matching suspender belt and lingerie set is a wonderful way to feel like your most alluring self!), but they do have practical benefits, too. Garters can be worn by anyone, at any time, regardless of romantic status or whether or not it's a special occasion. So why not give a regular Tuesday morning a bit of a boost with some fancy silk skivvies?
Can I wear stockings without a garter belt?
If you like the look of stockings but aren't a fan of garter belts, some brands offer hold-ups, which are worn by themselves, and stay up using a band of silicone that sticks to your skin around the thigh. However, these can cause a reaction for those with sensitive skin, and the silicone will eventually lose its grip.
If you're shopping for stockings to wear with a suspender belt, check the product description to ensure that you aren't buying "hold-ups" or stockings with silicone grips. The garter belt clips will damage the silicone bands on hold-ups, as they aren't designed to be worn together.
Why not just wear pantyhose instead?
As we discussed in our article on the benefits of silk underwear, wearing synthetic fibers closest to our most intimate areas can be uncomfortable. Tights and pantyhose don't let your skin breathe, whereas wearing a garter belt and stockings allows air to circulate freely. Plus then you can wear them with some of our fabulous silk knickers!
Also, if you're particularly tall or petite, finding tights in the right length can be downright impossible. With the adjustability of garter belt straps, you can customize your ideal length and switch between different pairs with ease.
Even the perfect length pantyhose often dig in at the waistband or slip down throughout the day, requiring constant adjusting and tugging up. In contrast, a securely-anchored garter belt not only solves fitting problems, but also looks beautiful!
Where can I buy stockings?
There are so many companies specializing in gorgeous hosiery, and we're always ready to make suggestions. Here are some great online shops for stockings:
What about silk or natural fibre stockings?
If you have sensitive skin and would prefer to avoid synthetic materials altogether, or if you really want to ramp up the luxury, then silk stockings are the way to go!
Esty Lingerie has written a wonderful article about silk and natural fibre hosiery and Cervin carry a selection of genuine, 100% silk stockings.
--
Are you ready to start exploring the wonderful world of garter belts? Of course you are! You can shop our selection of silk and lace suspenders to find the perfect set. If you have any questions we haven't covered here, just let us know.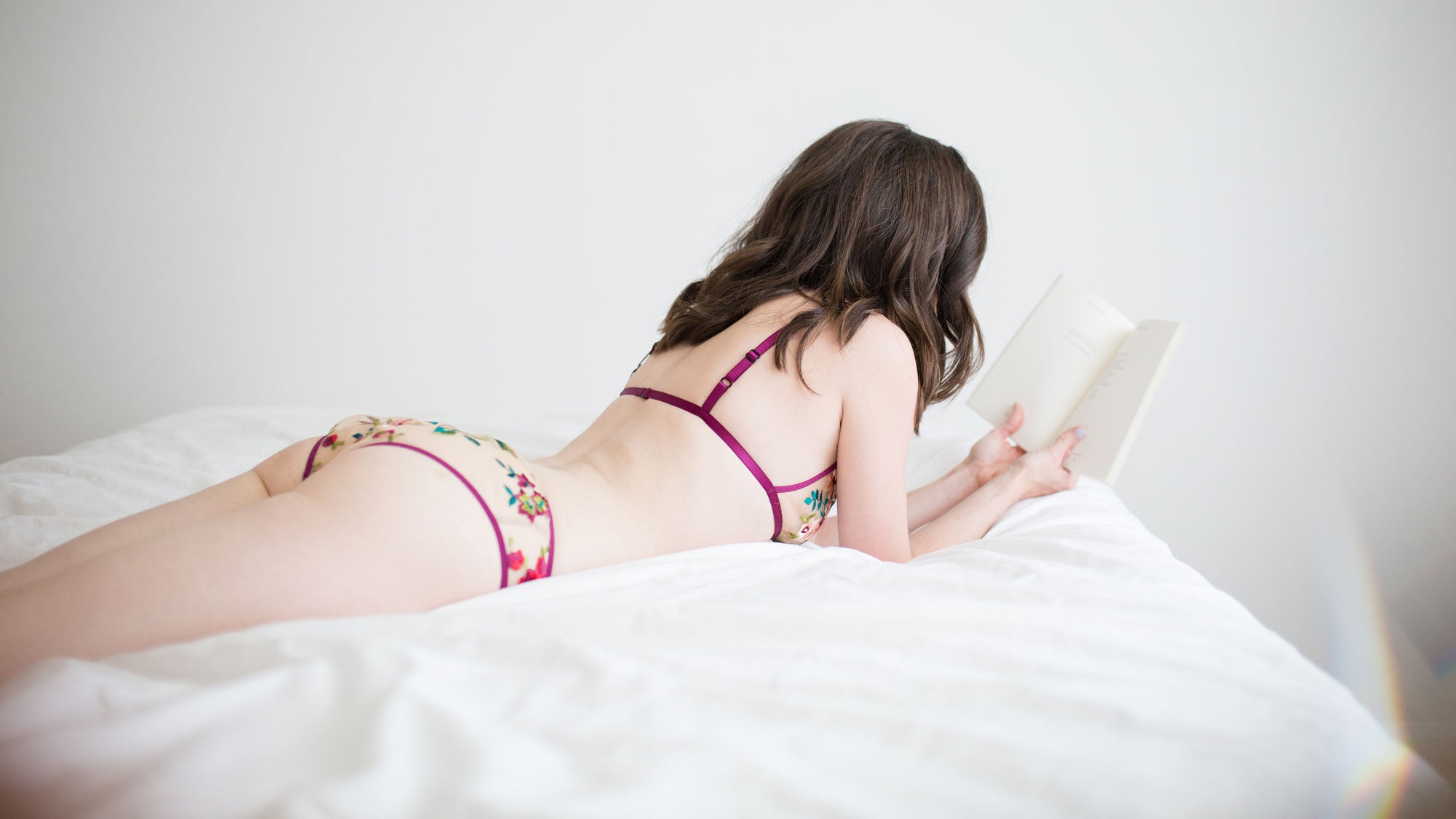 A selection of our customers' photographs and words, as our special thank you and love letter to you!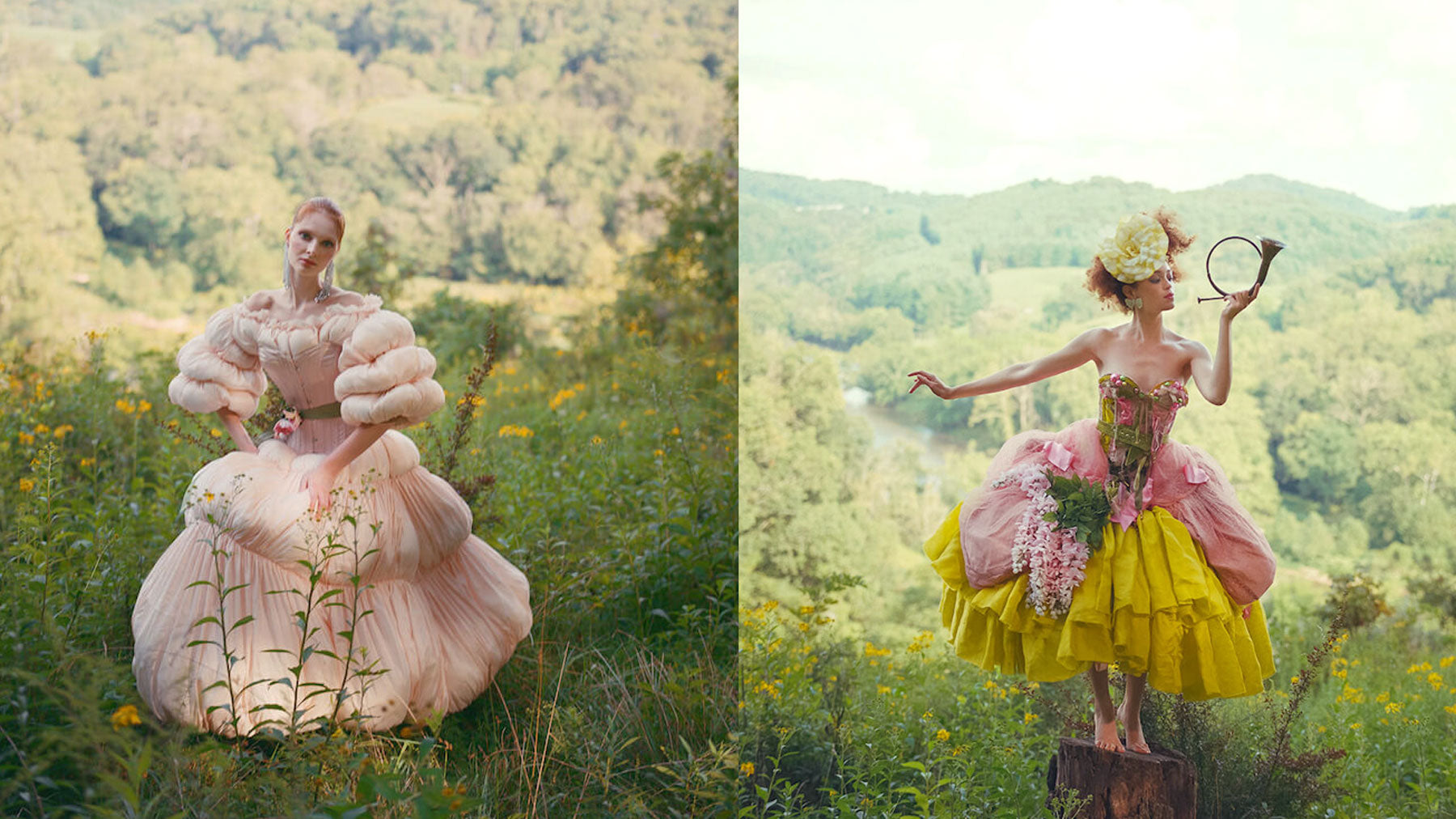 Drink in the inspiration of decadent picnics in corsets, gowns and ruffles in this exquisite fashion film featuring our designs.