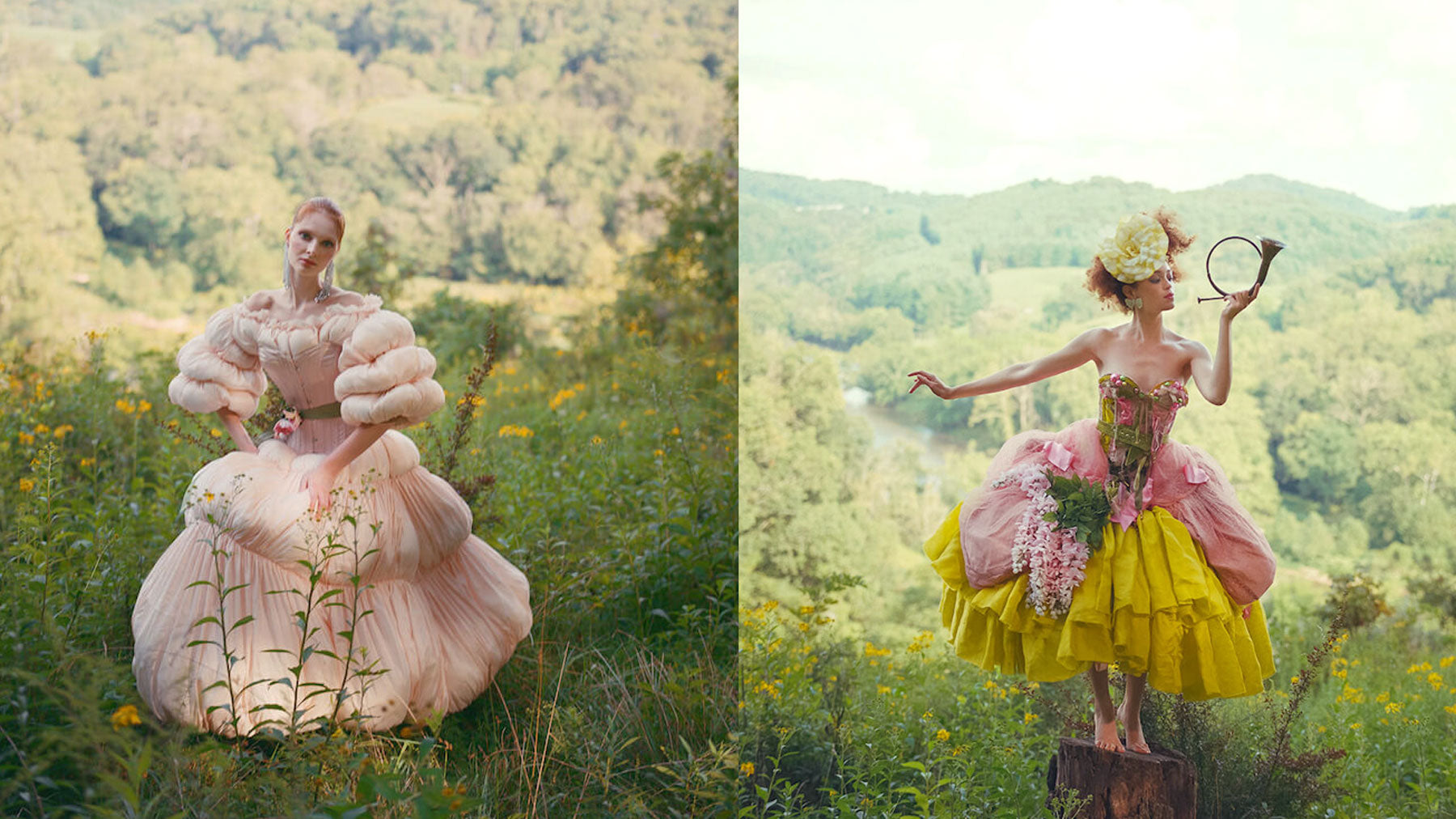 Springtime Decadence
With springtime (very faintly...) in the air, and picnics aplenty on the horizon, there could be no more beautiful inspiration than this breathtaking fashion film and shoot by the brilliant director ​Aristotle Torres and talented stylist ​Mary Reinehr Gigler. Featuring our corsets and ruffled panties amongst exquisite gowns by Gucci, Comme de Garçons, Alessandra Rich and others, this work explores the juxtaposition of "decadence and decay." The film combines couture fashion with the backdrop of an abandoned Virginia farm to create an underlying mood of both unnerving tension and lush opulence.
This film is particularly well-suited to Angela Friedman designs, as many of our collections also have ballet inspiration, derived from designer Angela's early career in the costume department of the New York City Ballet. (Our Firebird collection in particular was even shot on a dancer in the theater.) The ballet-inspired visuals of these still shots add a touch of yet another of our favorite things.
Setting aside the beautiful menace in the film's undertones, we adore the aesthetic of this over-the-top picnic with vintage china, frothy gowns and embellished corsets, and these styling choices certainly don't disappoint! With a summer of restrictions being lifted, it's the perfect excuse to wear literally anything you want for any occasion. We're all for donning a corset for a picnic with friends, filled with every luxury possible.
Want to recreate your own version of these iconic looks? Pictured in this film are our ruffled panties in teal, cream, and rose pink; the Brigitte corset, and the Veronique corset in ivory. Full credits for the other featured designers can be found at Kaltblut Magazine's feature on the film, and you can shop our selection of corsets and ruffled silk panties to complete your outfit.
Photography by Alex Purifoy
Produced by Renée Xie
Directed by Aristotle Torres
Styled by Mary Reinehr Gigler
Models Ashley Karah, Emma Loughran, Dasha Gold

Editor: Winnie Cheung
Production Manager: Mike Cicchetti
Steadicam Operator: David Svenson
Camera Assistant: Mike Cicchetti
Gaffer: Matt Hedt
Grip: Holton Jackson
Composer: Adlian Chou
Colorist: John Kerston
Designer: Eric Krichevsky
Retoucher: Dae Howerton
Casting Director: Eric Cano
Model Agency: Official Models NY, The Industry
Makeup Artist: Robert Reyes
Hair Stylist: Karla Serrano
1st Stylist Asst: Posh McKoy
2nd Stylist Asst: Joseph Able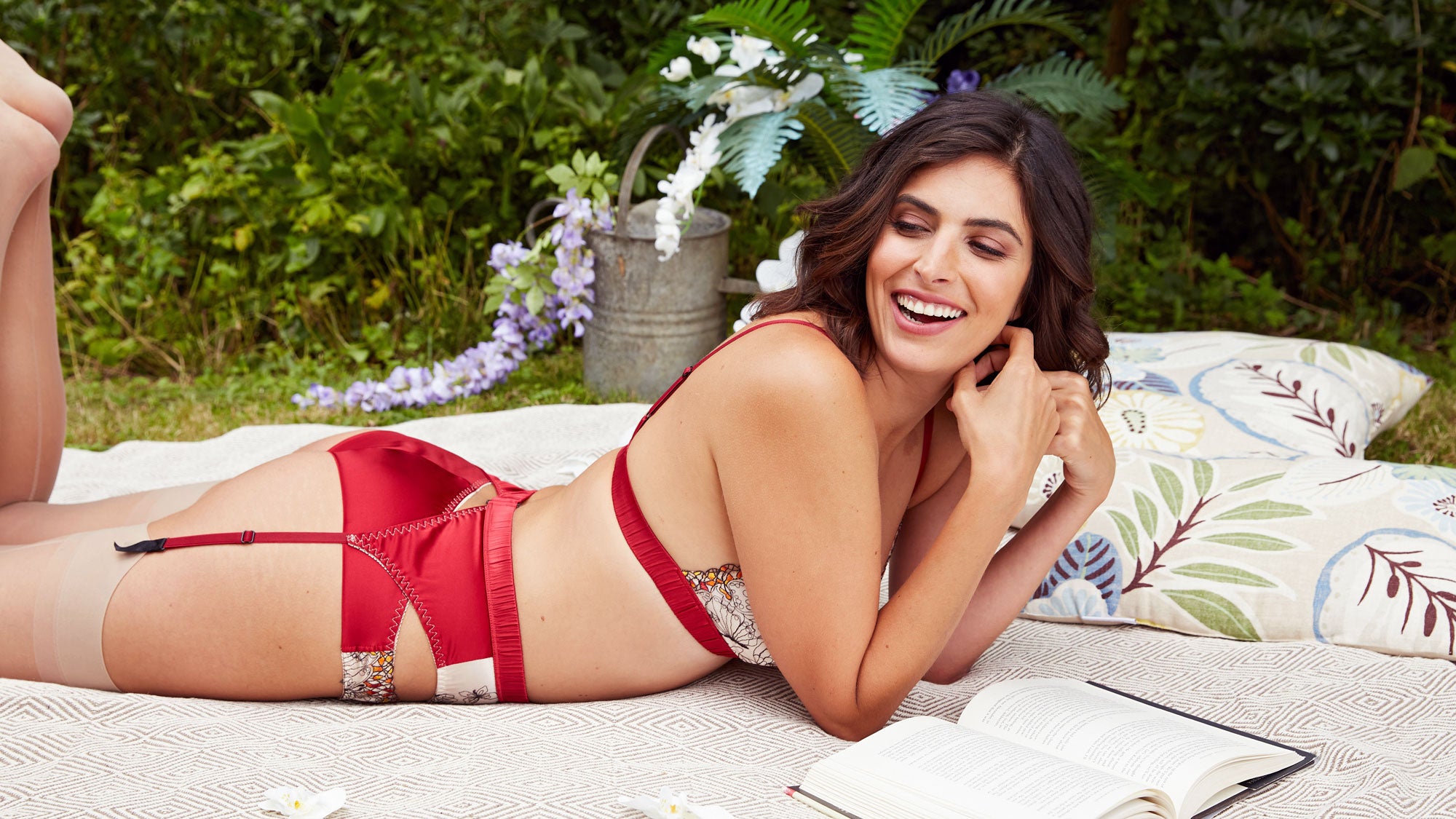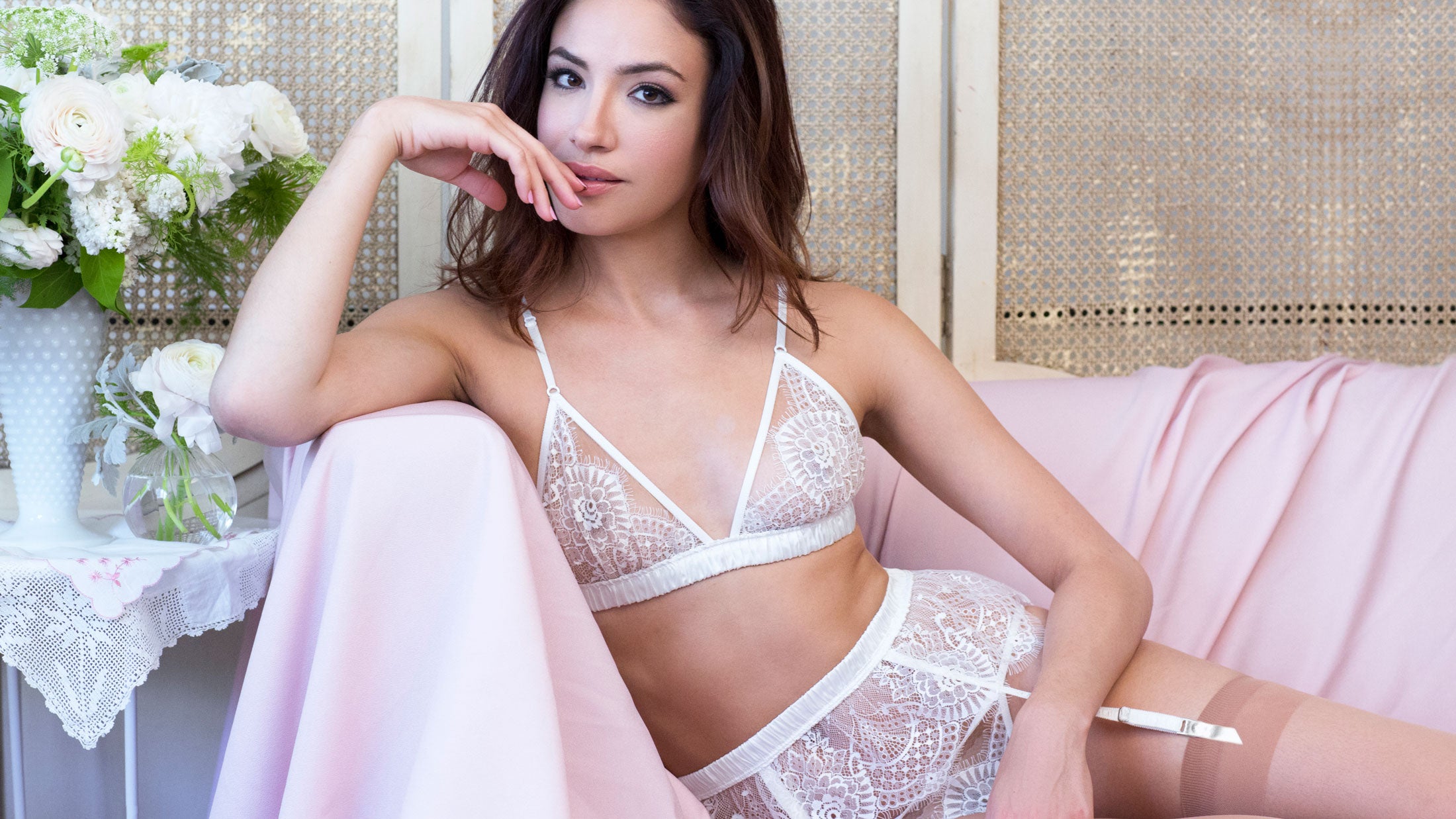 Our bridal lingerie guide will help you decide everything from a wedding morning robe to luxurious honeymoon lingerie.