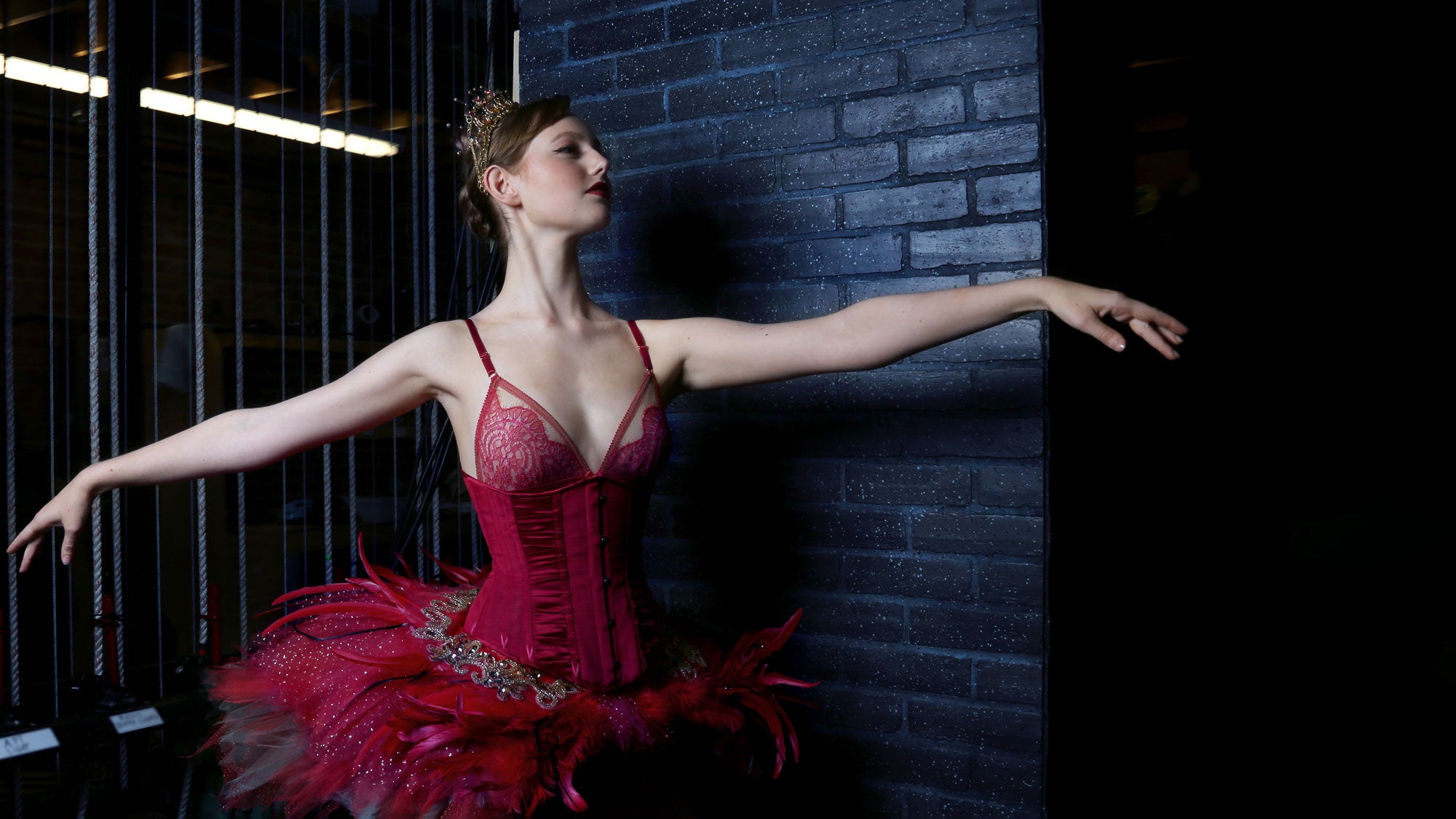 New in: The Firebird Collection
Inspired by the designer's past work in the world of dance costumes, Angela Friedman has introduced her new ballet-inspired lingerie collection:
The Firebird
.  Many of her previous designs have taken inspiration from the delicate world of the ballet, but never quite so strongly as this.  The theme of the Firebird rings true, and this is no depiction of a frail flower waiting for her cavalier to rescue her!  Our model instead portrays an untamed creature who is fiercely independent and absolutely enthralling to the audience.
Whether you fancy yourself a bit of a ballerina or have two left feet, you can tap into the magic and intrigue of the theater with this collection.  From dressing room to curtain call, The Firebird Collection takes you on a journey via the transformative power of the stage and the beauty of old folklore... Follow this dancer as she prepares for the intensity of this prized role and then catch an ethereal glimpse of her performance as the Firebird.
This range features new colorways and designs that will become staples in your boudoir wardrobe.  Imagine stepping out of bed to slip on a silk robe over your nightgown, or lounging around on a Sunday evening in your favorite bralette and tap pants...  These selections in deep burgundies and cranberry reds are perfect additions to a holiday spree or for Valentine's Day or anniversary gifts; and the classic black designs will easily complement your existing lingerie wardrobe.
Slip into something more comfortable, and welcome to the glamorous world of the ballet - courtesy of Angela Friedman lingerie.  You can shop the collection here.
Rihanna dresses up as Marie Antoinette in this CR Fashion Book cover story, with an Angela Friedman corset.