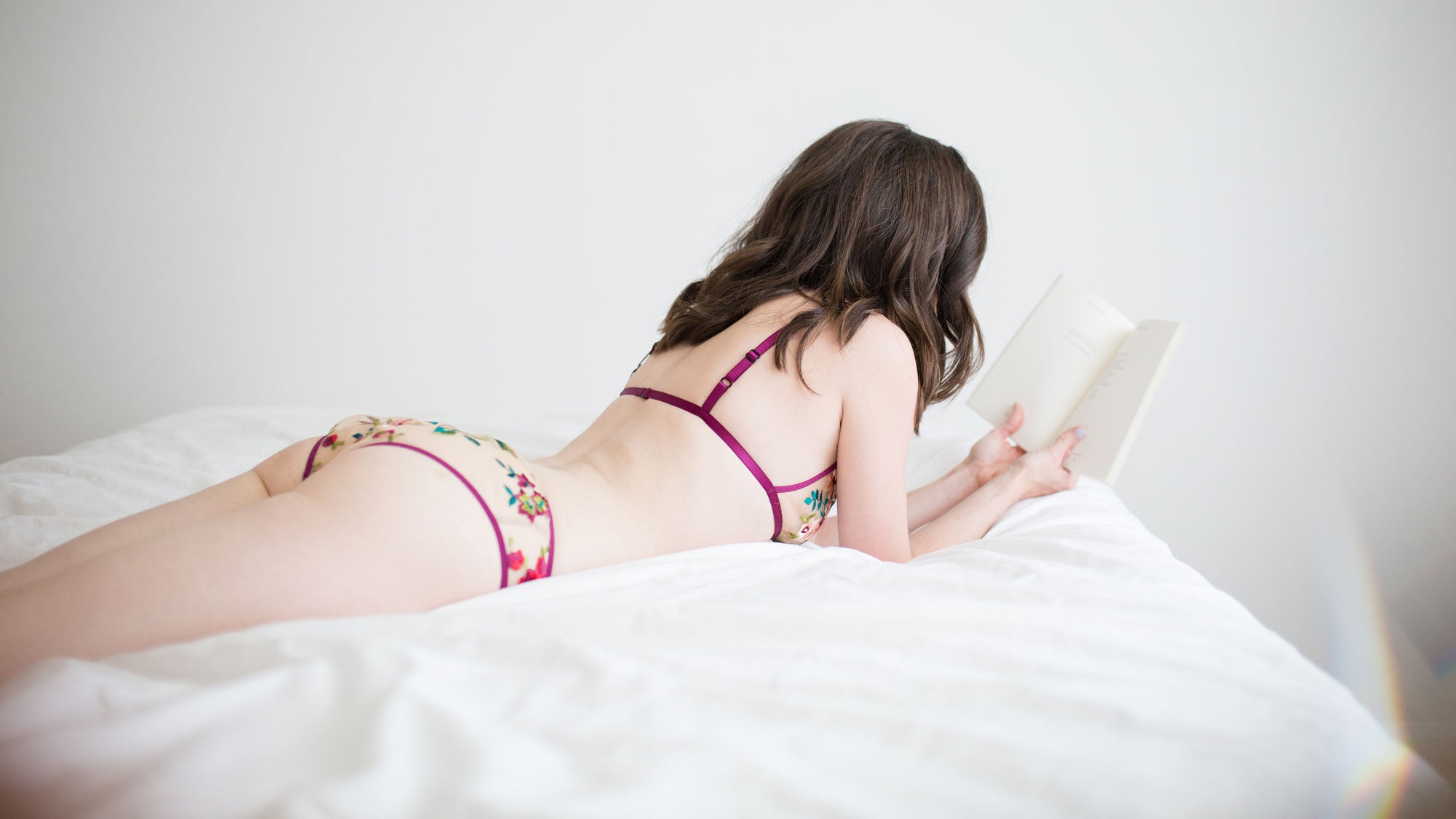 A love letter to lingerie
At Angela Friedman, nothing warms our hearts more than knowing that our designs are being loved and treasured. Maybe it's a pure silk slip that you bought for a special occasion, that now always reminds you of that day even when you're just wearing it to drink your morning coffee. Or maybe you turn to one of our silk bralettes any time you want to feel invincible under your everyday clothes. 

Lingerie has the power to make us feel all kinds of things, so we want to share the love that our customers have shown us. Whatever special feeling your lingerie brings you, please tell us those beautiful stories. Do you have an Angela Friedman garment that you particularly adore? We love reading your reviews, and you can write them on the product page of any item you've bought. Remember to tag us on your social media posts, as well, on Instagram or Twitter.
For now, here are some of our favorite customer love stories. We hope they inspire you to enjoy your lingerie even more!
"The
Camellia
bralette by Angela Friedman called out to me like it was the one that chose me. The rich color looks and makes me feel so incredible and confident. I feel as though the set was designed with me in mind! The fine details are exquisite, it's delicate yet durable, high quality and dainty."
Vicki, photographed in her Simone Robe by Le Secret d'Audrey in Paris
Eugénie in her Antoinette waspie, from the Place de la Dentelle blog
"I once heard someone say 'lingerie is a love letter to yourself' and I've never heard anything more true. And this specific piece [the
Evelyn bodysuit
] is the perfect example, it's simple, elegant and versatile. The details are stunning and it looks amazing on every single body I've seen it on. And nothing makes you love yourself more than seeing yourself rocking a beautiful piece of lingerie."
Everly Lin in her Camellia robe, via Instagram
Sweet Nothings NYC lingerie blogger in her Antoinette waspie, photographed by Sylvie Rosokoff
"Angela is capable of making you feel and look radiant, not just in
Dentelle
, but anything else, and because of [the way her] creations evoke a real sense of enchantment, I will come back again and again."

Jenny Rieu, photographed by Jason Kamimura