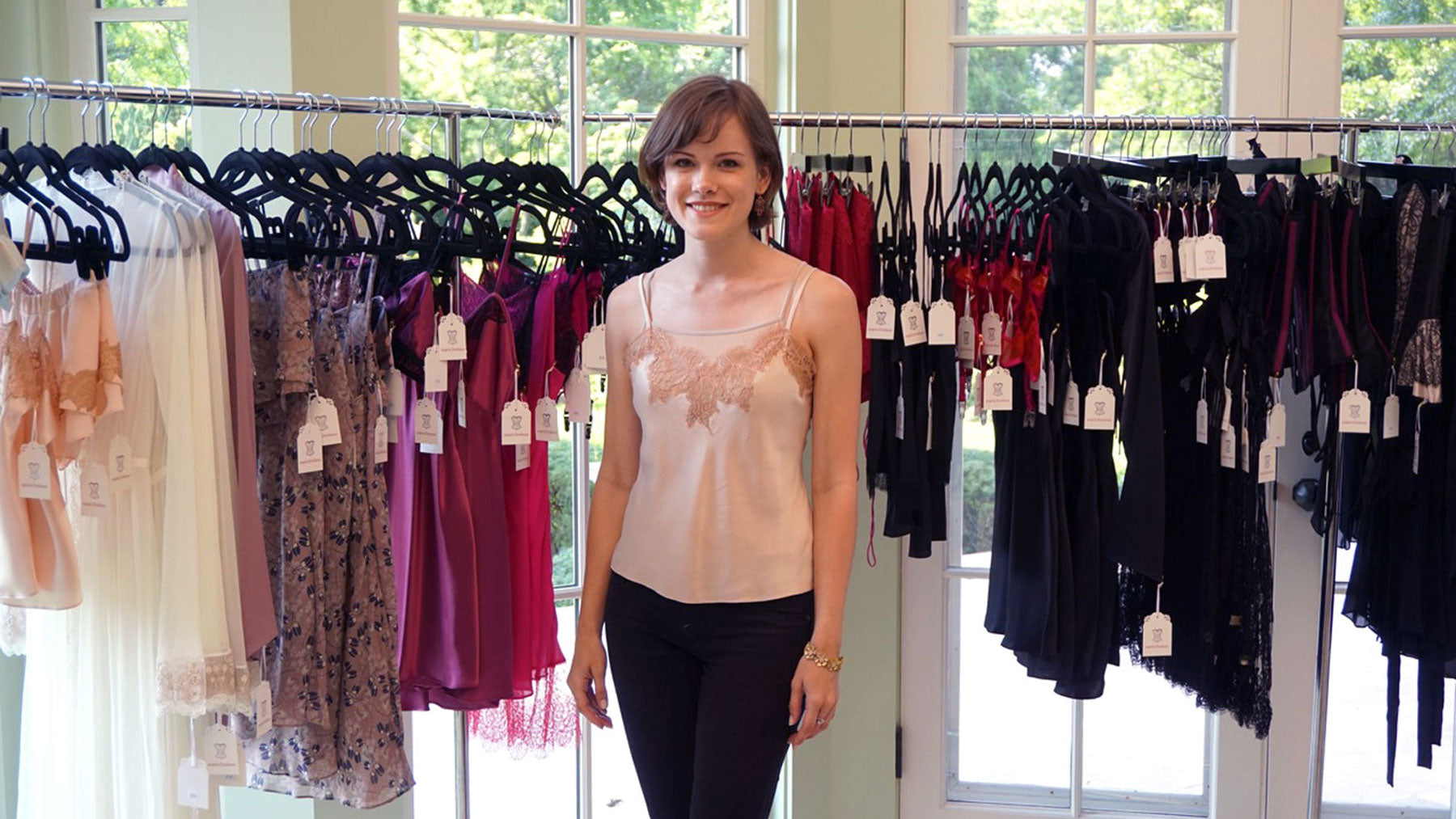 Private events and trunk shows
At Angela Friedman, we're always exploring new ways to bring our customers access to the fabulous lingerie they love so much. That means that we've opened up our sales channels to include the internet, wholesale to retail stores, holiday pop up shops and markets, and now private events!
Our private events are one of the most popular ways to bring beautiful lingerie to our clients. This year leading up to Valentine's Day, we are hosting several events to help our customers find the perfect gift or surprise outfit for the most romantic day of the year.
Whether for a birthday, anniversary, bridal shower, or pre-Valentine's Day soiree, a private event is the perfect way to shop for lingerie in the comfort and privacy of your own home.  You'll be free from the constraints of crowded dressing rooms and bad fluorescent lighting, and you'll have access to new designs that haven't yet been released!  If you're interested in hosting a private event of your own, please send your inquiry to us via the contact form.
We also send out pop up shop and public events information to our newsletter list, so be sure to sign up at the bottom of this page.
Host a Trunk Show
Angela Friedman's  private events are some of our favorite ways to bring beautiful lingerie to our clients. It's the perfect opportunity to spread the lingerie-love with friends, and creates a wonderful atmosphere of fun shopping and laughs along the way. We've even been known to send fabulous lingerie to our hosts following very successful events.
We'll schedule a 2 hour time frame for the event, which will be hosted in your beautiful home or hotel suite.  You should have at least 8-12 confirmed guests to ensure that the event is both fun and fruitful.  As Angela Friedman is a luxury brand, we do ask that you familiarize your guests with our company and price point in advance.
Our favorite arrangement is for the host to provide light refreshments and perhaps a little bubbly!  A few bottles of Prosecco will go a long way in helping to encourage friends to try on something new and daring!  During the event, Angela will be on site personally (with an assistant for large events) to answer any questions about the brand, fabrics and designs, or size and fit.  We'll also have catalogs and look books to peruse and offer a free gift with each purchase.
For 2 hours, you and your friends will be able to try on current bestselling designs and see our newest releases.  Garments may be purchased and taken home that day, and we will also show off new designs that will ship to customers within the 2 weeks following the event.  Complimentary gift wrap and free shipping for made-to-order pieces are included with each purchase, and we accept both cash and credit cards.
To book your private shopping event, please contact us.
Private Shopping
For our very dearest clients, we're happy to provide a private shopping service upon request.  We've received much positive feedback; our clients love the opportunity to shop without ever having to leave their homes.  It's also a great time to try on a new style or compare colors with your existing wardrobe. There is no fee for this service, although we do ask that you are prepared to make your purchases at the time of the appointment.
If you are interested in private shopping, we will speak with you in advance to discuss your size needs, personal style, and budget.  Then we'll schedule a 1 hour time frame for the designer to personally visit you with a selection of lingerie, corsets, and lounge wear according to your needs.  Angela will also have a selection of look books and catalogs for you to peruse, should you like to see more styles than what a single suitcase may permit!  During this time, Angela can offer fitting and style advice, as well as measure for custom creations.  You may purchase pieces to keep with you that day or place orders for any sizes or colors that we don't have in stock.  We accept cash or credit cards, and turn-around time for made-to-order pieces is generally about 2 weeks.
After your private event, we'll be available to answer any follow-up questions via phone or email.  You may even like to schedule quarterly private shopping events to add new pieces to your wardrobe for each coming season!  To book your private shopping event, please contact us.
---
Private events are currently open to the following markets:
-London
-Paris
-New York City
-San Francisco
If you would like to see an event elsewhere, feel free to
contact us
and be put in our database. We may expand to your area next!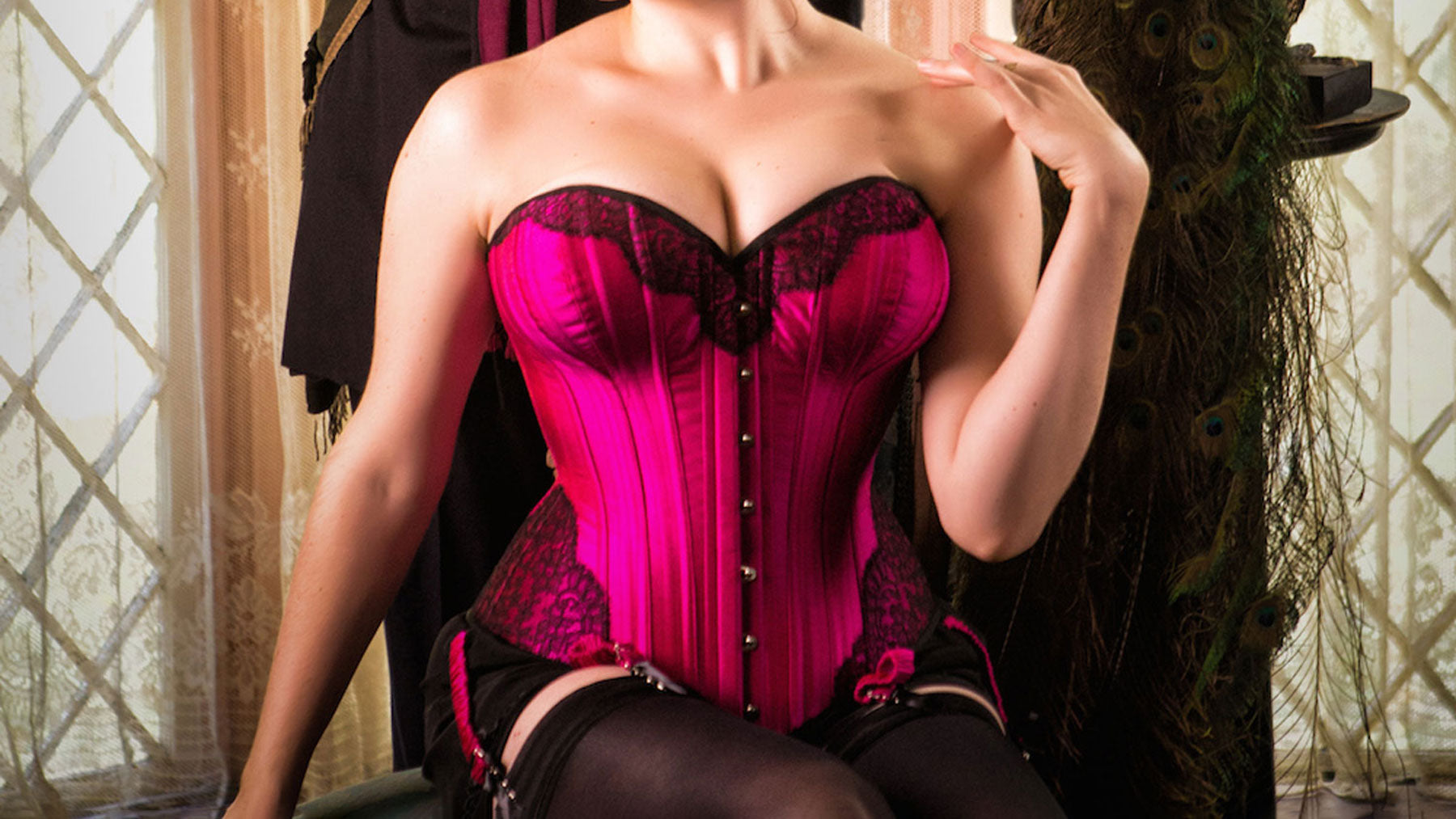 See the exquisite results of ordering a fully-bespoke Angela Friedman corset in this Victorian style photoshoot.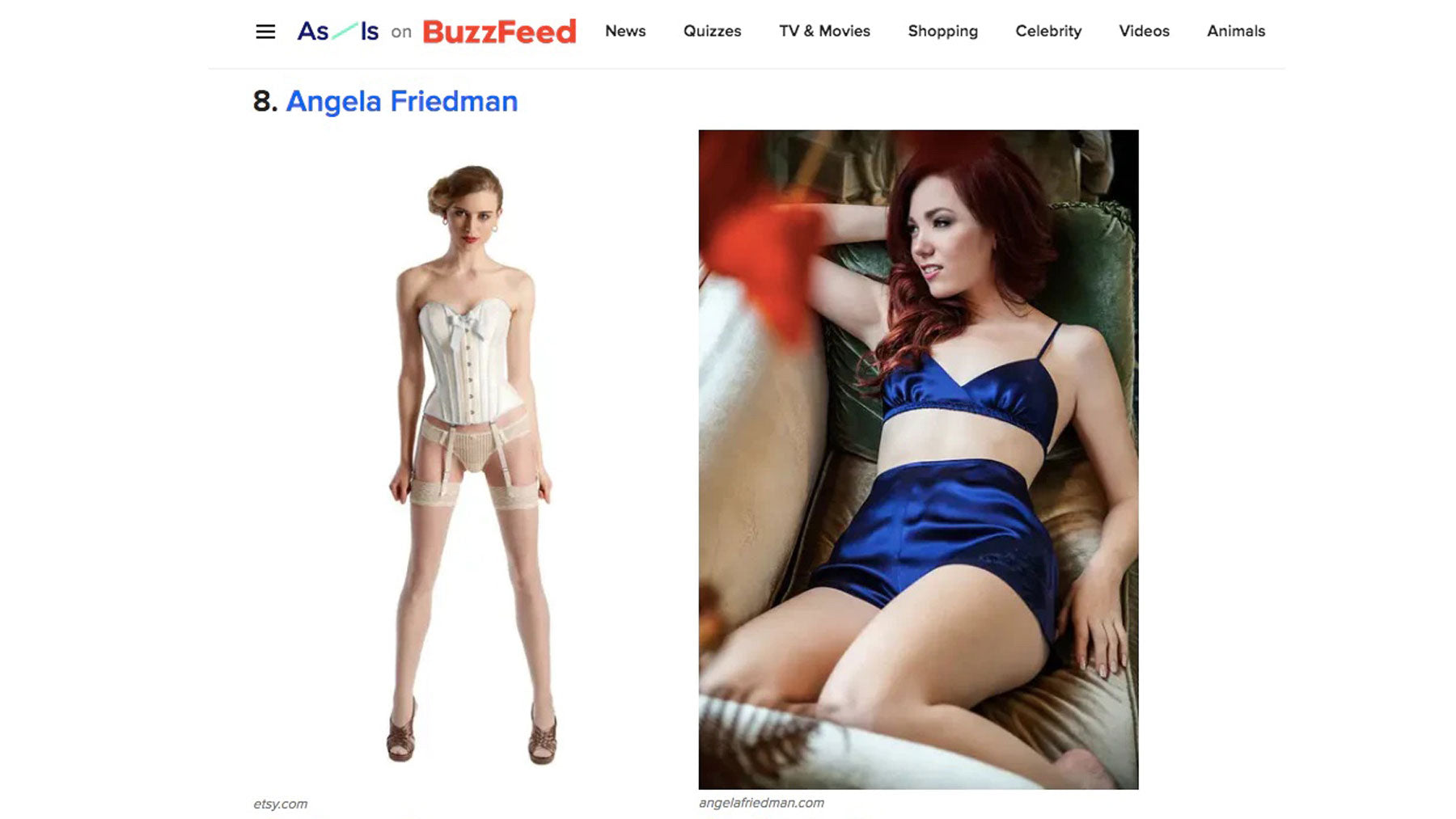 Buzzfeed features Angela Friedman lingerie in their newest vintage-style shopping guide and roundup of the best underwear brands on the internet!