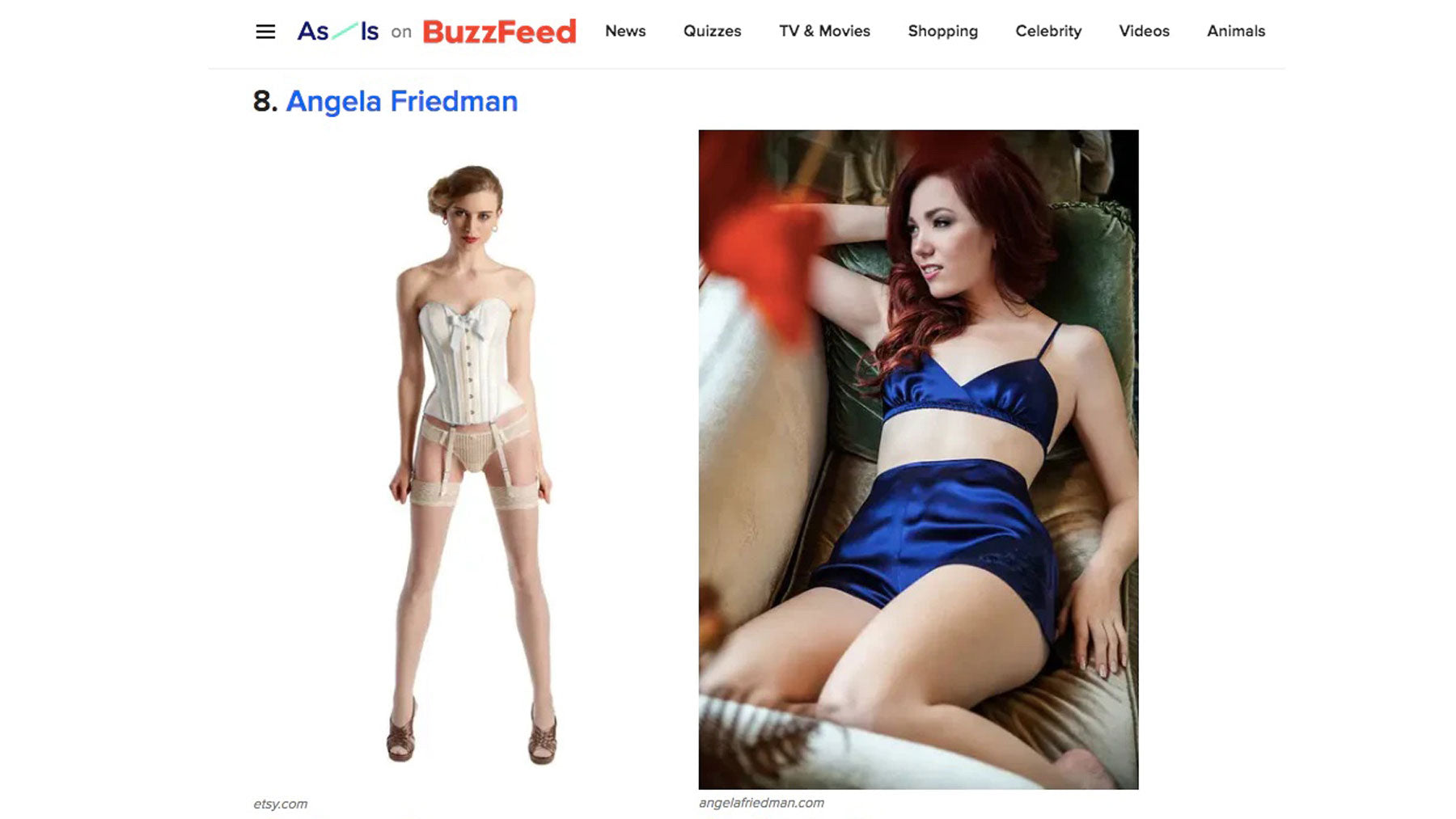 Angela Friedman on Buzzfeed
We're so excited to have been featured for the first time on Buzzfeed. They're renowned for their expert internet shopping guides and fun finds, and the latest one will surely interest our audience:
"15 Vintage-Inspired Lingerie Stores You'll Wish You Knew About Sooner" by Natalie Brown has all of the retro style underwear brands you know and love, plus many new ones that you'll soon fall in love with! She's included Angela Friedman in the mix and featured photos of our Orchid corsets and Louisa bralettes and tap pants.
See the full article on Vintage Inspired Lingerie Shopping and all of her lingerie store recommendations.
Get the look: Orchid corset in white silk. Indigo blue Louisa bralette and tap pants.