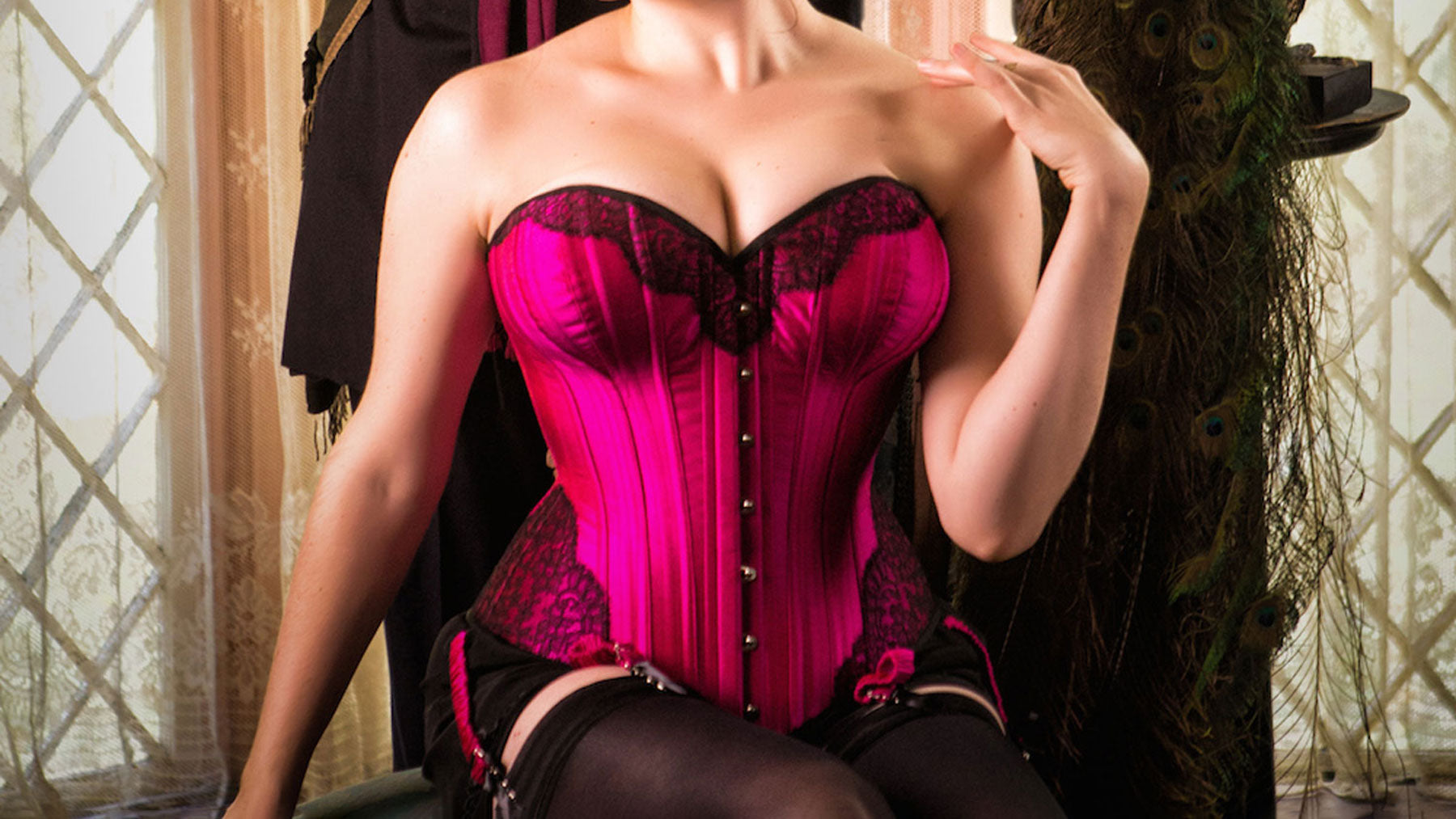 Women of Mystery: The Actress
We're so pleased to share these gorgeous final photos from a truly epic lingerie photoshoot by the Sweet Nothings NYC blog. The author is well-known for her extravagant and beautifully-curated editorial photoshoots, and this one is no exception! She has taken her inspiration from Sir Arthur Conan Doyle to share the story of Irene Adler and how she fabulously outwitted Sherlock Holmes... With an added dose of fabulous silk skivvies courtesy of Angela Friedman!
If you've been following our blog or hers, you've seen Sweet's step-by-step guide to ordering a bespoke corset from Angela Friedman. We gave you a peek behind-the-seams last month to learn all about it, from design to choosing the lace to fitting and re-fitting to the final construction. Now you'll get to see the fruits of our joint effort, with these exquisite Victorian-style photographs from her blog. We hope you enjoy seeing this fully-bespoke corset as much as we enjoyed designing and making it (and as much as Sweets appears to enjoy wearing it!)
For more photos and the full content, visit Women of Mystery: The Actress on the Sweet Nothings NYC blog.
Photo Credits
Model and art director: Sweet Nothings NYC
Corset: Angela Friedman (bespoke)
Bloomers: she and reverie
Stockings: Figleaves
Robe: Dita Von Teese
Boots: Miz Mooz
Photos: Steven Rosen Photography
King of Bohemia: Charles Rehill
Irene Adler appears in A Scandal in Bohemia, The Adventures of Sherlock Holmes