New in: The Aurelia Collection
This campaign is all about the beauty and mystery of a garden romp, complete with a quiet picnic and lavish floral displays that would suit a fairy queen... Let our newest collection inspire and indulge you, and give yourself the permission to enjoy your own private world of enchantment. Our luxury silk lingerie will help transport you there!
This decadent spectacle includes luscious silk satin, a variety of bright and floral embroideries, sweet and delicate laces, and a full array of new hues to tempt you! From deep cherry red to classic jet black to fanciful cornflower blue, our newest color palette is a treat for the eyes.
When the workweek overwhelms you, we invite you to step away for just a moment on the weekend, to enjoy a garden rendezvous with a special someone or alone with a good book. With the addition of some of our exquisitely handcrafted loungewear and silk underwear sets, you'll be whisked away to a secret garden... Even if you can't spare the time for an entire carefree afternoon of wistful lingerie dreaming, we hope you'll at least enjoy a cup of tea away from the work desk. Go on, you deserve it!
Ready to start shopping? You can browse through each photo of this campaign on The Aurelia Collection's lookbook page, or skip right to ordering all of your favorite new styles, and shop the complete collection.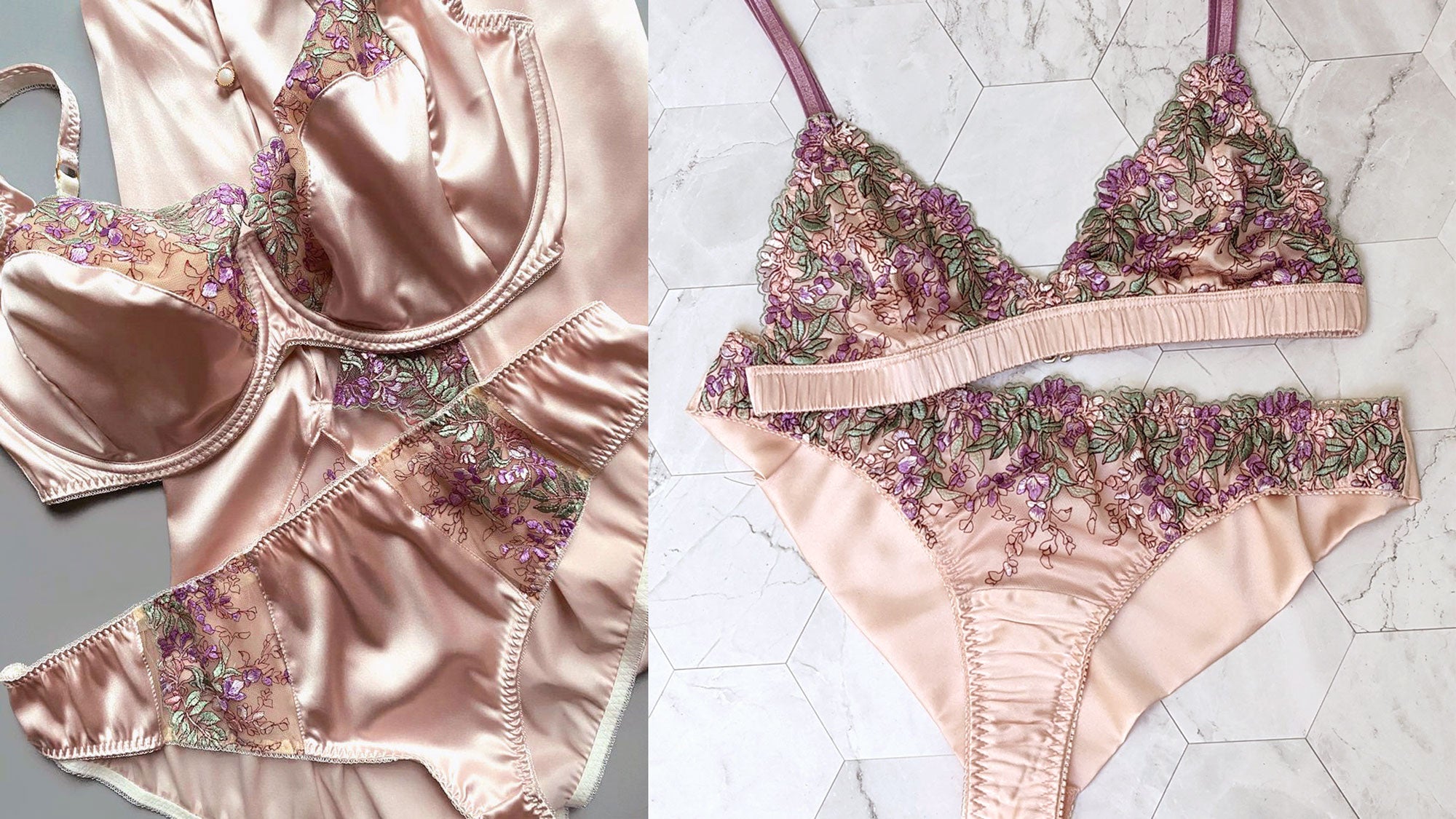 Bespoke offerings now include underwire bras in cup sizes DD-G, in collaboration with full bust brand Harlow & Fox.