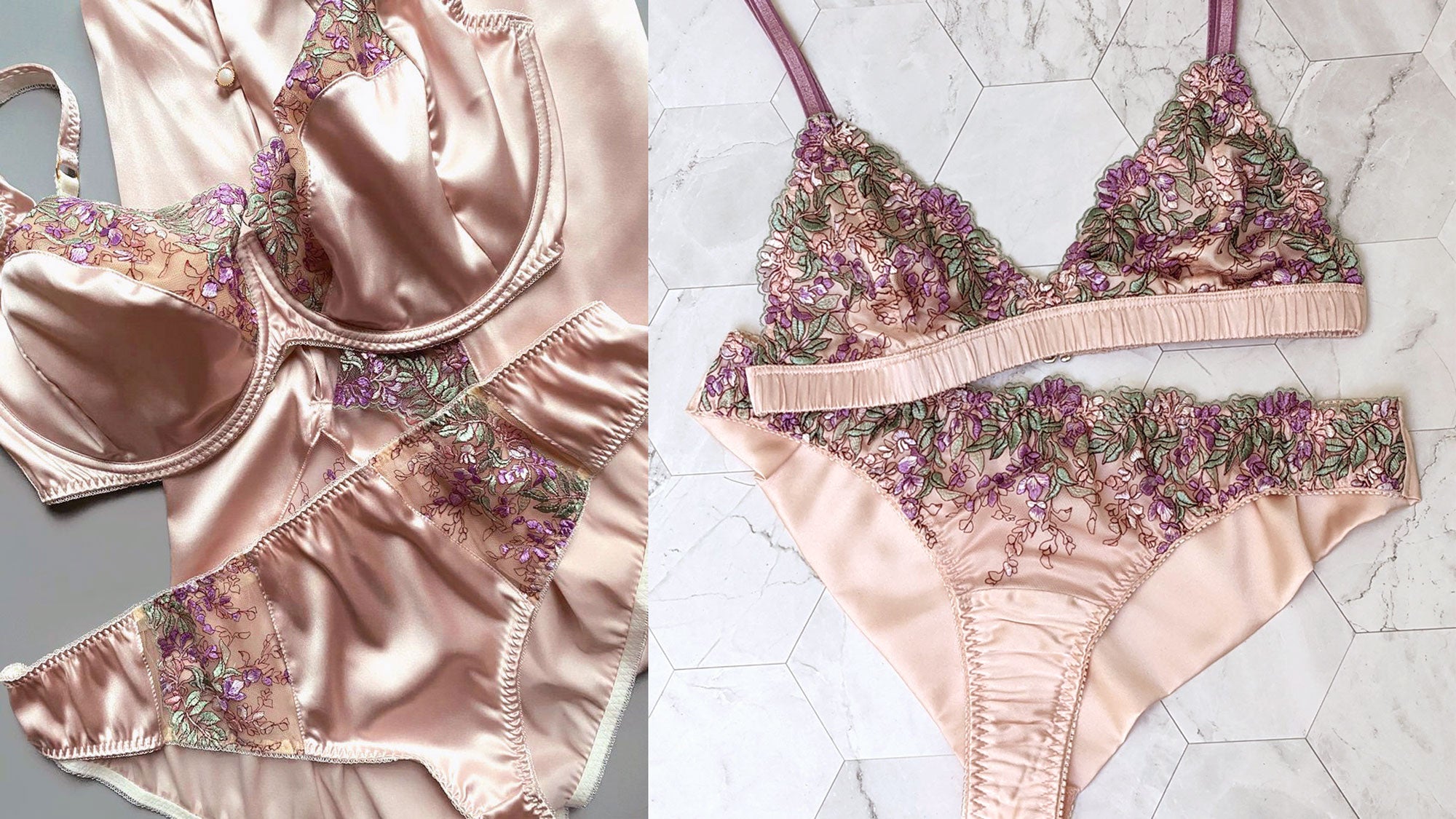 New sizes for full-bust bras
At Angela Friedman, we receive requests for custom bra sizes all the time, and we know how frustrating it can be to not find the perfect bra in your exact size! While we often create custom sized bralettes for bespoke clients, we haven't been able to offer underwire bras or fully-structured bras that provide uplift or significant support. As a small business, we do have limitations in terms of what we can offer as in-stock and ready-to-wear sizing, which means that these more supportive styles haven't been a possibility before... Until now!
Recently we've been working on an exciting, collaborative project to offer more sizes than ever before, so please read on if you're a full-bust customer who's looking for exquisite silk lingerie in your size!
Introducing DD+ bras with Harlow & Fox
Our new collaboration with full-bust brand Harlow & Fox is aimed at providing our lingerie designs in their wonderful array of band sizes from 30 to 38 and cup sizes DD to G. For those of you who wear larger cup sizes, especially paired with the often-underserved market of smaller band sizes, this is going to come as great news! (Likewise, we're also offering options for their customers, to create bespoke small-cup bralettes for their designs and fabrications.)

Left, Harlow and Fox's interpretation of our Iris lingerie set, right.
So how does it work? You can choose from many of our designs, selecting your favorite combination of fabric, lace, and embroidery, and have a bespoke underwire bra made up in any size from 30DD to 38G. Take a look at Harlow & Fox's various luxury bra shapes to see what fitting and style options are available. (Please note that due to the limitations of stock and shaping of individual designs, not every design is possible in every fabrication.)
How to order your bespoke bra
Have we piqued your interest? To start the process of ordering your bespoke full bust bra, you'll need to send an email inquiry to Harlow & Fox, as they'll be the team producing the garments for you. Remember, you'll be selecting from AF fabrics and trims, along with HF sizes and silhouettes, so you'll want to do some research on both brands' offerings first! Contact them with the following details:
Your style selection
Your size selection (including measurements, if possible)
Your shipping location
Your deadline, if any. Note that bespoke lead times can be longer than usual production times.

Left, Harlow and Fox's interpretation of our Wisteria lingerie set, right.
If you haven't quite figured out which style you like, their team will be happy to advise you, offering the perfect recommendations for any lingerie occasion or any specific fitting concerns. Looking for something else that we haven't pictured or described? Just ask! Both our team and theirs are experienced in helping you to find the perfect lingerie of your dreams.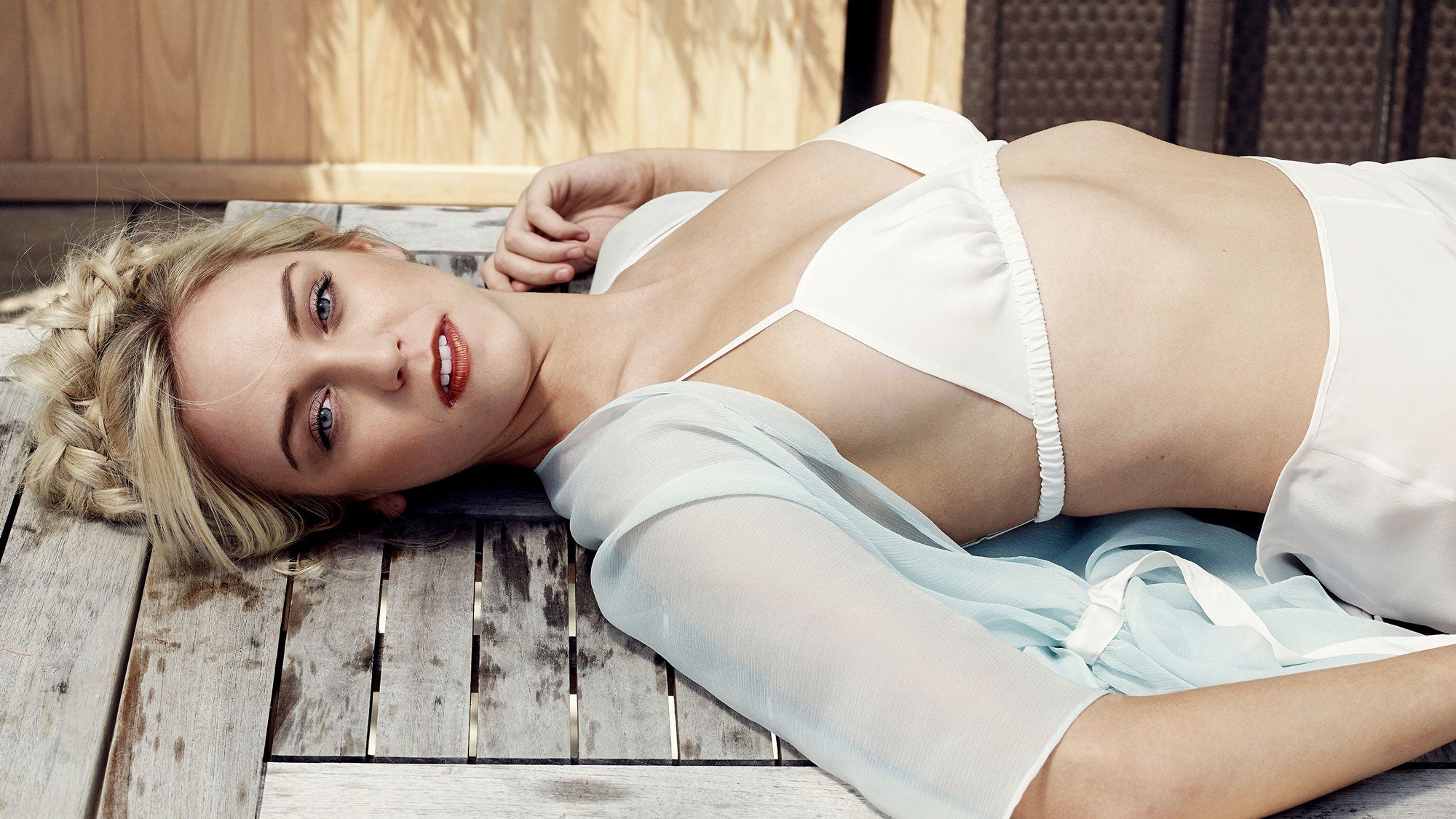 From natural breathability to moisture-wicking coolness, silk lingerie feels and looks beautiful in the heat, but is also so practical!
New in: The Aurelia Collection
This campaign features a lovely garden picnic, with lavish floral displays, stunning new colors, and fanciful embroideries to tempt you.