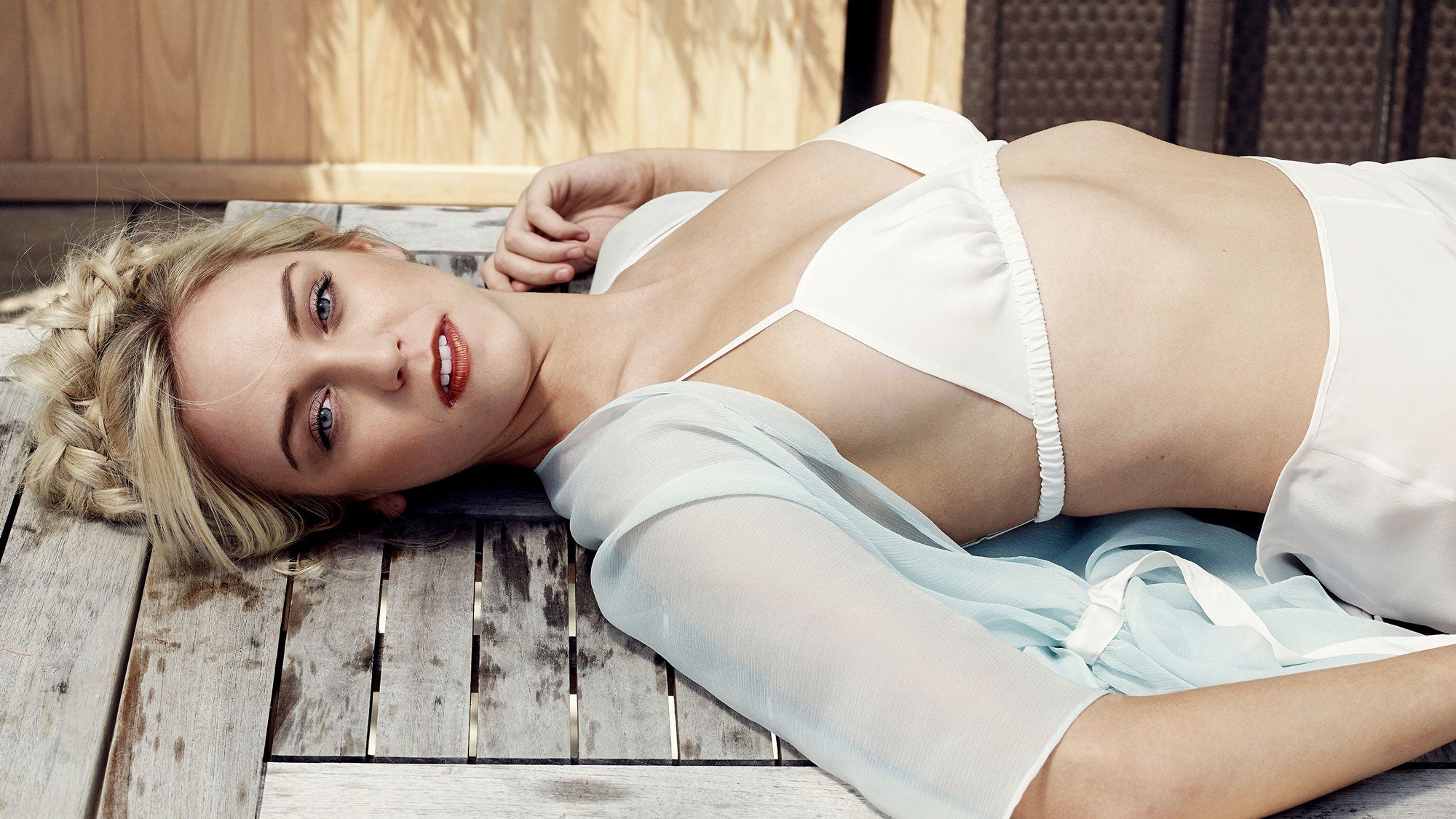 Silk for summer
Summer is here, and nothing is lovelier than spending your days out in the sunshine and enjoying picnics or ice cream on the beach... and silk undies, of course! If your go-to summer underwear contains synthetic fibers, silk will be a revelation once you try it. So just what makes silk so special for warm weather?
Firstly, silk is a natural, breathable fiber, so it allows air to circulate freely. Though not the most glamorous of considerations, this has a lot of practical benefits when it comes to underwear. The aeration of natural fibers helps to avoid the warm, damp conditions that allow yeast infections to thrive in hot weather. For maximum breathability, opt for our Louisa 100% silk tap pants, in 3 different colours to suit every mood. Our Louisa and Shannon thongs are also made of pure silk for those of you who prefer more minimal underwear.
Compared to other natural fibers like cotton, silk is much more effective at wicking moisture away from the skin and allowing it to evaporate. This may sound like a hot take because people are often taught that cotton is the choice go-to for summer clothes, but there's science behind it! Although it's also breathable, cotton retains moisture and traps perspiration against the skin, making you feel damp throughout the day. In comparison, a breezy silk bralette will allow that dampness to evaporate more quickly, keeping you feel fresh and cool.
Not only that, but silk just feels lovely to wear. If you're floating around town in your prettiest sundress, wearing an adorable, embroidered silk lingerie set underneath is just the cherry on top! Especially if you're staycationing this year instead of heading further afield, it's a great way to add a little pick-me-up for feeling extra fancy on day trips out.
You can also double up on wearing options with a silk camisole, which can be worn out as well as at home. Pair one with your favorite skirt for a dressed-up evening out, or underneath a cardigan for easy layering in venues with too much air conditioning. At home, just add tap pants for a delicate lounge set to slip into after a cool shower. Our new Heather camisole and Heather tap pants are the perfect luxury loungewear pieces for a warm summer's night.
If you'd like to find out more about silk overall, we wrote a more in-depth article about the many benefits of silk as a lingerie fabric, and you can shop our 100% silk edit to discover all of our styles made in 100% pure silk. Alternatively, our summer lingerie edit includes some of our favorite silk styles, along with lightweight mesh and lace options, to help you feel like your most summery self from the inside out.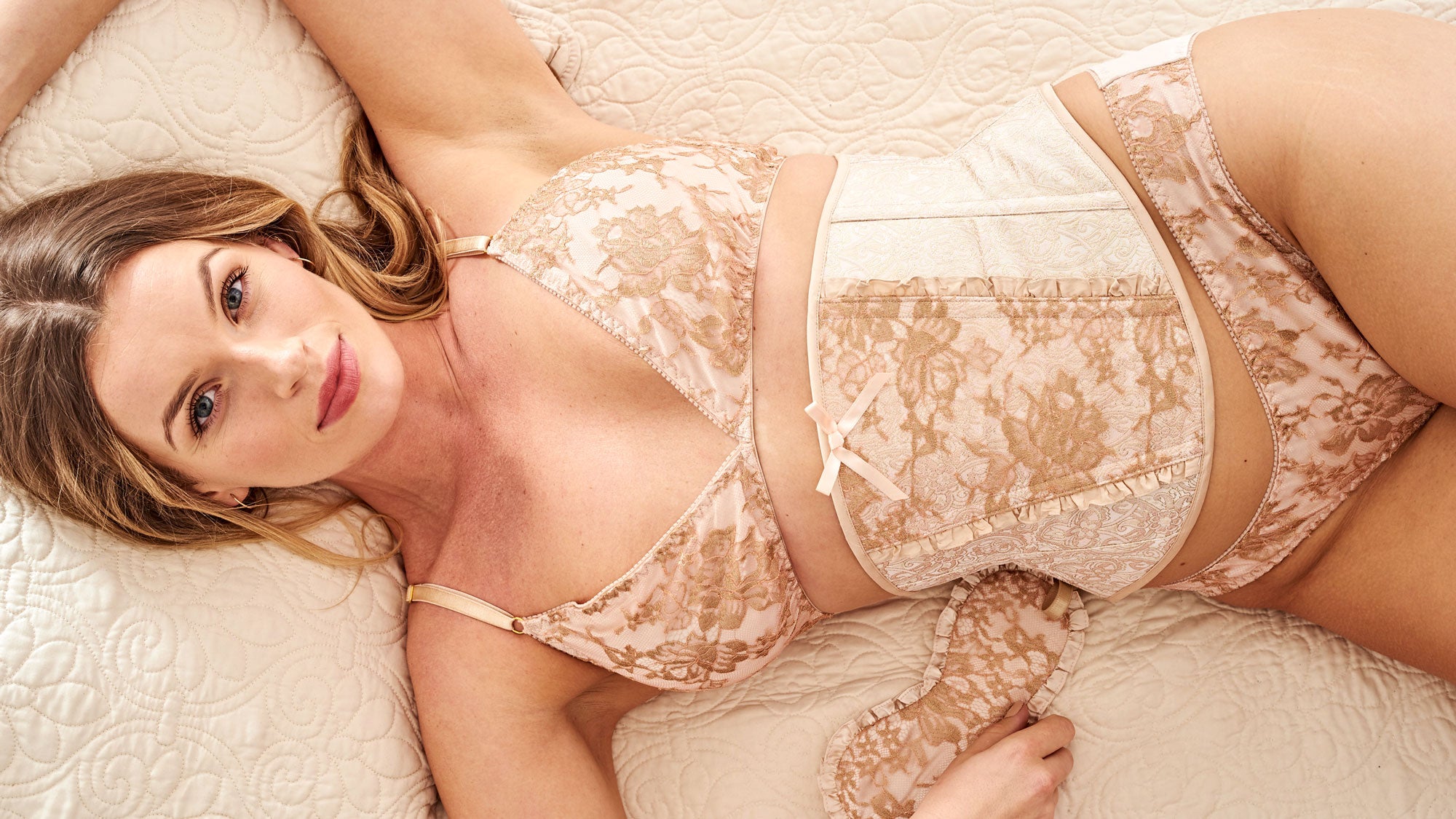 Looking for a corset for your wedding? Read our top tips, from corsets for under your wedding dress to honeymoon lingerie looks.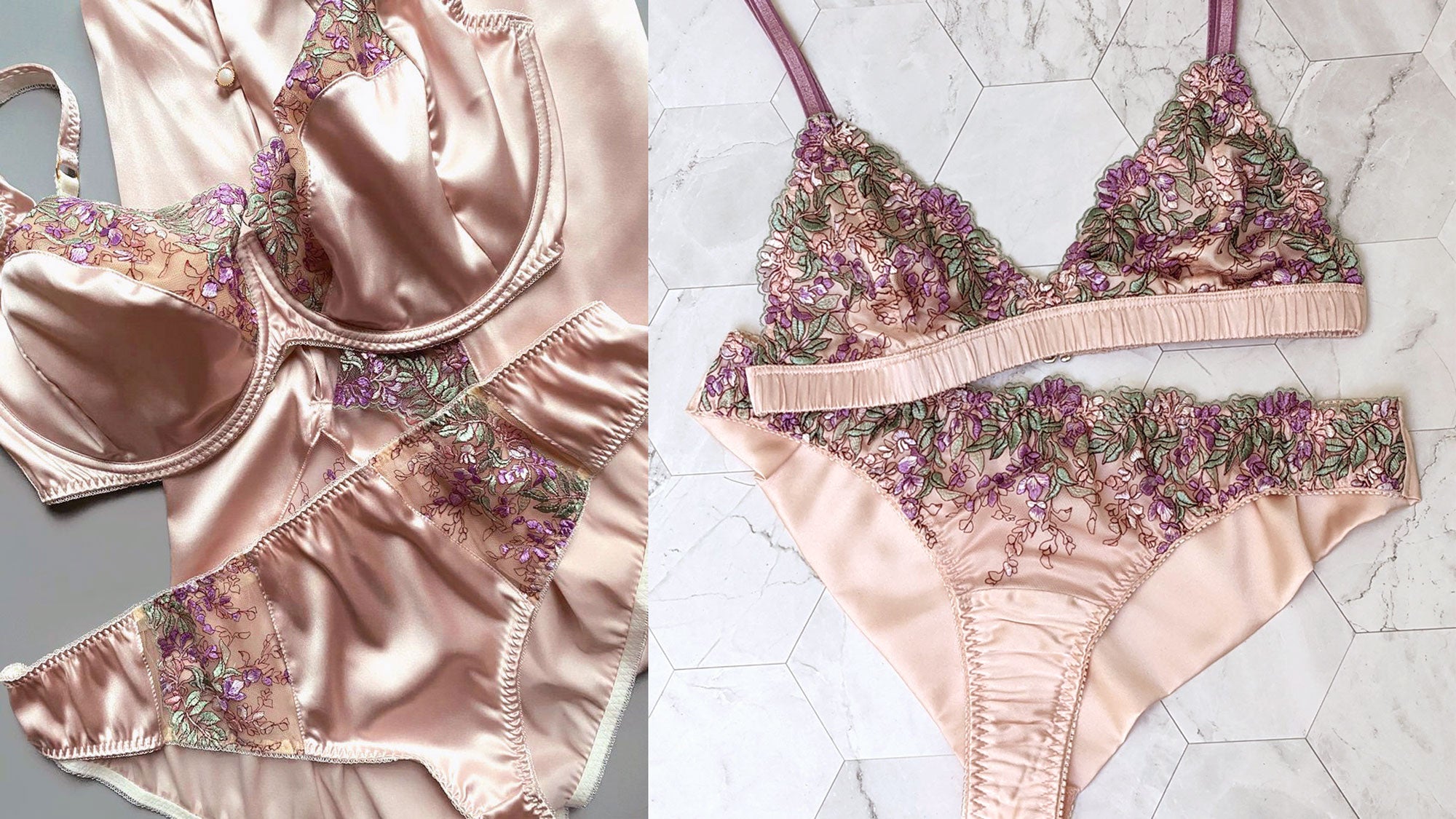 Bespoke offerings now include underwire bras in cup sizes DD-G, in collaboration with full bust brand Harlow & Fox.