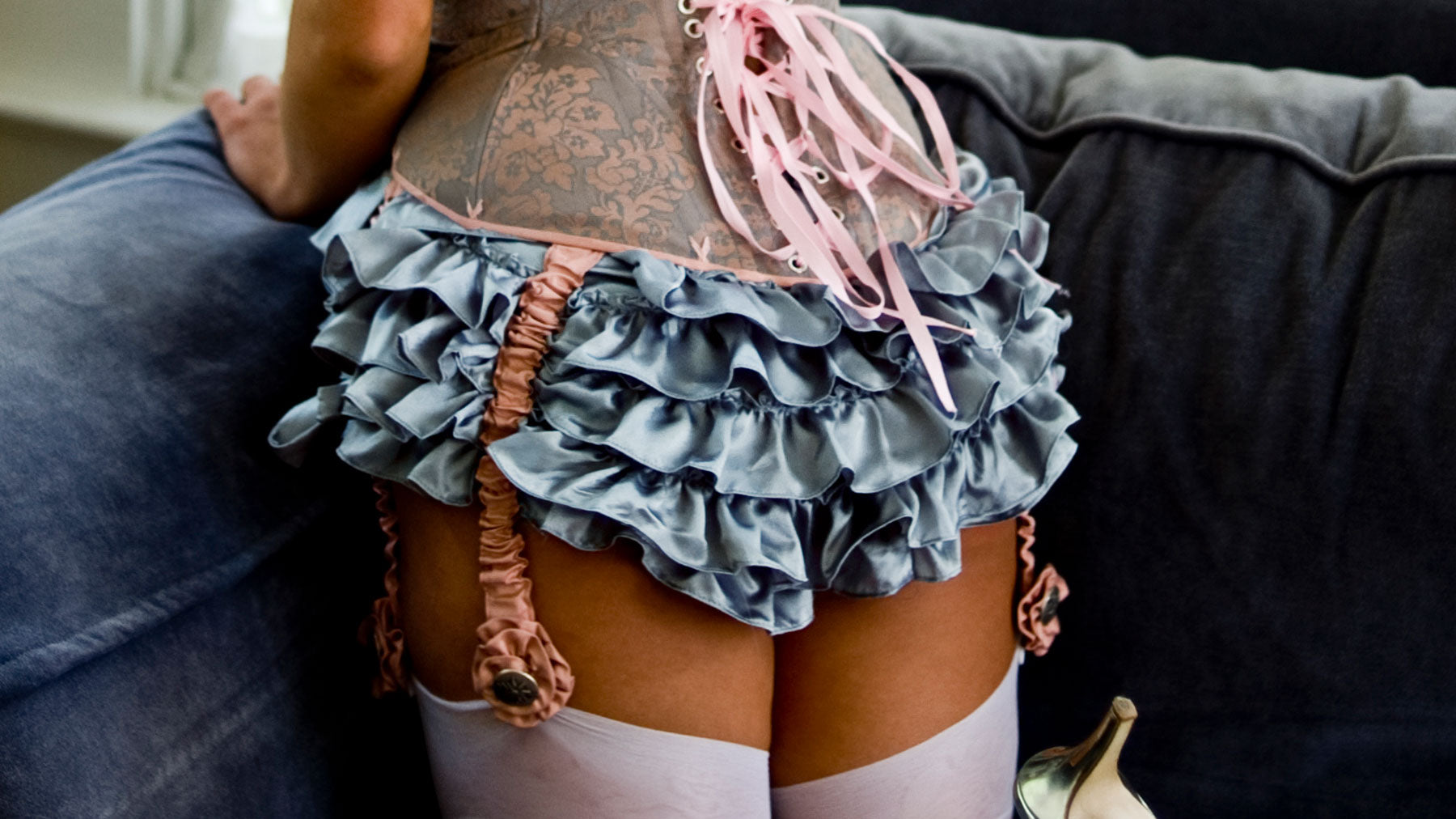 9 ways to wear ruffle panties
You've seen the panties that launched a thousand Pinterest boards, with that perfect shot of our signature silk ruffled knickers – and now you're ready to make all your rococo lingerie dreams come true. But just how exactly DO you wear ruffle panties?
Many customers wonder how well a statement piece like this would work under clothing, and though they might not be the best suited to wear with fitted jeans or a tight pencil skirt, they're easily hidden beneath full skirts, perfect for a touch of vintage style on a night out or under a sundress on a breezy day. Or indeed, for indulgent lounging at home adorned in silk satin frills.
We've rounded up all of the best styling advice to make the most of your new favorite knickers – all that remains is to choose your color! Shop all of our famous silk ruffle panties from our bestselling shades, or contact us to request a custom hue.
1. Just as extra fancy knickers!
The great thing about solid colours for underwear is that they easily mix and match with tons of your existing undergarments. And sometimes, you just want to be extra frilly! There's nothing quite like the feel of silk satin, and not only do ours feature yards and yards of pure silk ruffles, front and back, but all elastics are fully enclosed in silk too – even the gusset is 100% silk! What could be a better treat to yourself than wearing something next to your skin that feels this special?
Of course ivory or black will always be classics (and for us, pink is a classic too, so much so we have 2 shades of it with a darker rose pink too!)
Try the ivory knickers with our Lillie bralette, the teal with the Silvia, or the black with the Giselle lace bralette. Or pair them with your favorite existing bras to freshen up your lingerie drawer with something extra luscious, giving you several new outfit ideas from just 1 new item.
2. Lounging at home with a cozy sweater
They also make the ideal piece to enjoy at home when clothing suitability isn't so much of a consideration. As the nights draw in, and that lovely crisp chill lingers in the air, it's time to switch up your airy summer loungewear and pretty lace camisoles for something a little more seasonal – though not quite full on flannel pyjamas just yet. Pair frilly silk panties with a super-soft knit for a beautiful combination of textures that is both glamorous and the right amount of cozy, perfect for curling up with a cup of tea and a good book.
3. Paired with a corset for a glam lingerie outfit
Wondering which underwear is best to wear with a corset? Ruffled panties make the perfect accompaniment. Dramatic enough to feel like you've created an "outfit," they also emphasize your hourglass curves even more, cascading frills over your hips to highlight the waist and create a beautifully-adorned and smooth silhouette at the lower edge of the corset. For even more luxurious boudoir vibes, we can also create custom colors to match any of our corset designs, to make your special purchase even more unique.
4. For costume party fabulousness
Continuing with corset styling, if you're heading to a costume party that calls for lingerie-inspired looks, but don't quite want to feel like you're only wearing underwear, frilly panties are a great middle ground. Transport yourself to the Moulin Rouge, channel Marie Antoinette, or just add some extra glam to any costume you feel like, while still keeping a little more coverage in your outfit. These knickers are completely opaque and cover enough skin to be outerwear-friendly – at least for a party! Calling upon designer Angela's time as the head of the ladies' costume department at the New York City Ballet, the original pair of silk ruffle panties, created in 2009, were inspired by the tulle ruffles attached beneath ballerinas' tutus - so you can bring out your inner Black Swan with stylish accuracy.
5. To complete a vintage style look, inside and out
Vintage inspired fashion will never go out of style, and if you enjoy an echo of the past in your outerwear, ruffled panties are a wonderful way to extend that beneath your outfit too.
If you're a jive or swing dancing fan, they make a great choice for wearing under full skirts and dresses for a little more modesty as you twirl, or simply for feeling like a 1950's pinup as you go about your everyday tasks.
Looking for even more ruffles? 
Contact us
 to request a high-waisted option (right) with 5 ruffles each front and back and 3 sets of ties!
6. For burlesque or a striptease 
Whether on stage or at home, nothing shimmies quite like decadent layers of frilly silk ruffles! Fastened with functional silk bows at both sides to be undone just as slowly as you like, these knickers are popular with many of our burlesque performer clients, and it's easy to see why! Pair them with a corset for classic retro glamor, with tasseled pasties for a dramatic fan dance, or all by themselves in the privacy of your own boudoir with your sweetheart.
7. With a matching bralette and robe for at-home lounging
Did you know that we can make our silk bralettes and robes in any color to match your new ruffled knickers? Envelop yourself in luscious silk satin from head to toe in a full matching set, with a floor-length Simone robe, ruffle panties and bralette in your favorite color, perfect for feeling like your most decadent self, lounging at home after a bubble bath. The cream and ivory options are also popular for brides to wear during hair and makeup on the wedding morning, or as a pinup-inspired option for a honeymoon or wedding night.
8. As special occasion or wedding dress undergarments
With so many wedding dresses featuring built-in support with no need for a bra, many brides are opting for extra fancy knickers under their gowns, to still feel like they're wearing special lingerie without the need for a matching set. Choose ivory for a traditional bridal option, or upgrade to a custom pair in soft baby blue for your "something blue." Of course, you don't need to get married to have an occasion dress to find pretty knickers for: Channel vintage glamour in a strapless, full skirted cocktail dress with a special secret of silky frills beneath. 
9. For easy gifting, even if you're unsure about size
If you're looking for a lingerie gift but aren't quite sure where to start, ruffled panties make a great choice for something that's size-flexible, but still makes a big impact. Imagine opening a beautifully wrapped gift box to reveal yards and yards of luscious silk ruffles, with pretty silk ties to fasten, ensuring a range of sizes can find the perfect fit.
Plus you'll now be able to suggest plenty of outfit ideas to your giftee, as you'll be so well-informed from reading all of our tips here! And not only that, but you can tell the recipient that their silk ruffled panties are completely handcrafted with our ethical manufacturing guarantee. That's a gift that you can both feel great about!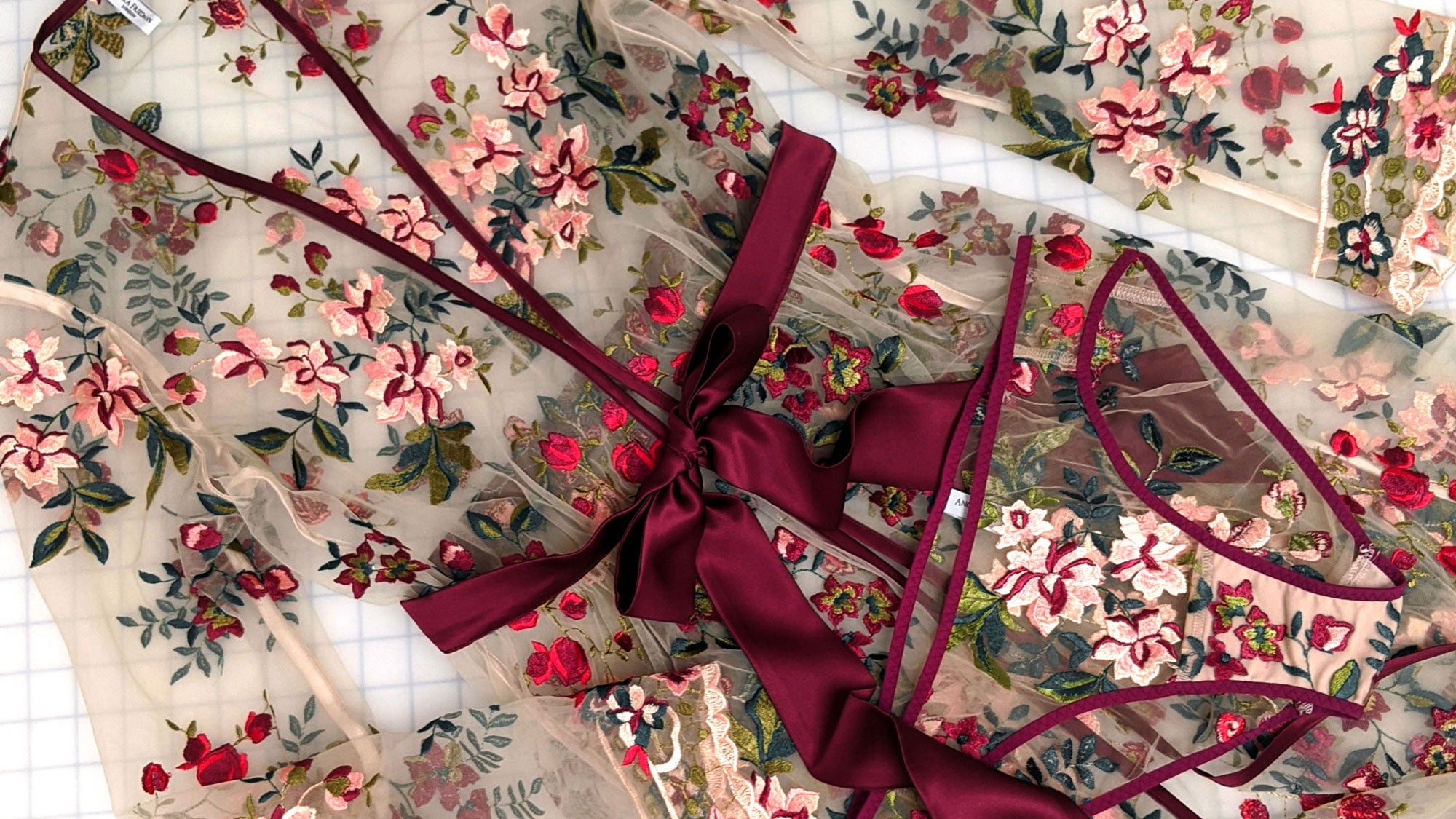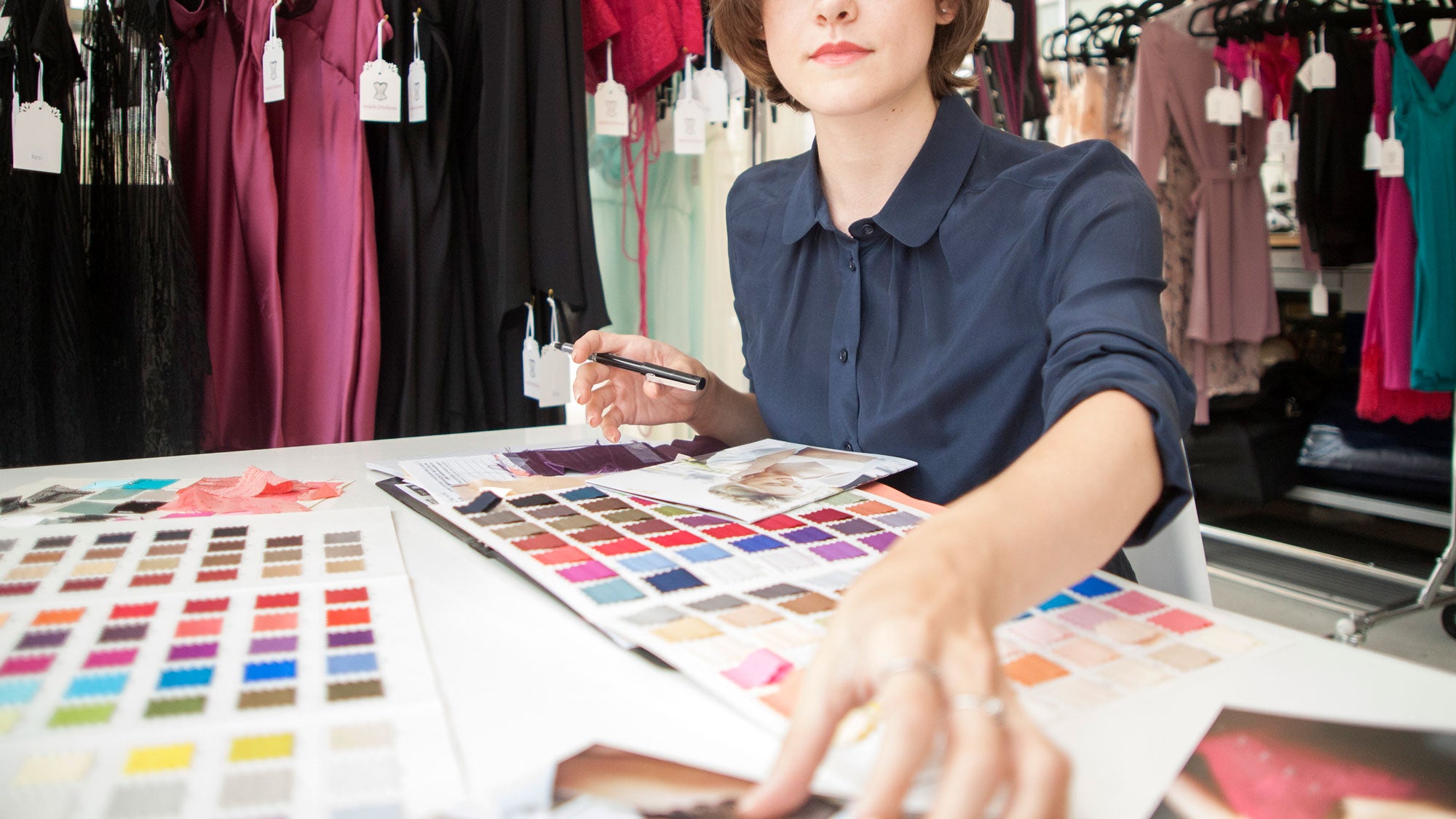 Designer Angela Friedman shares the unique opportunities and challenges facing small brands during the Covid-19 pandemic.