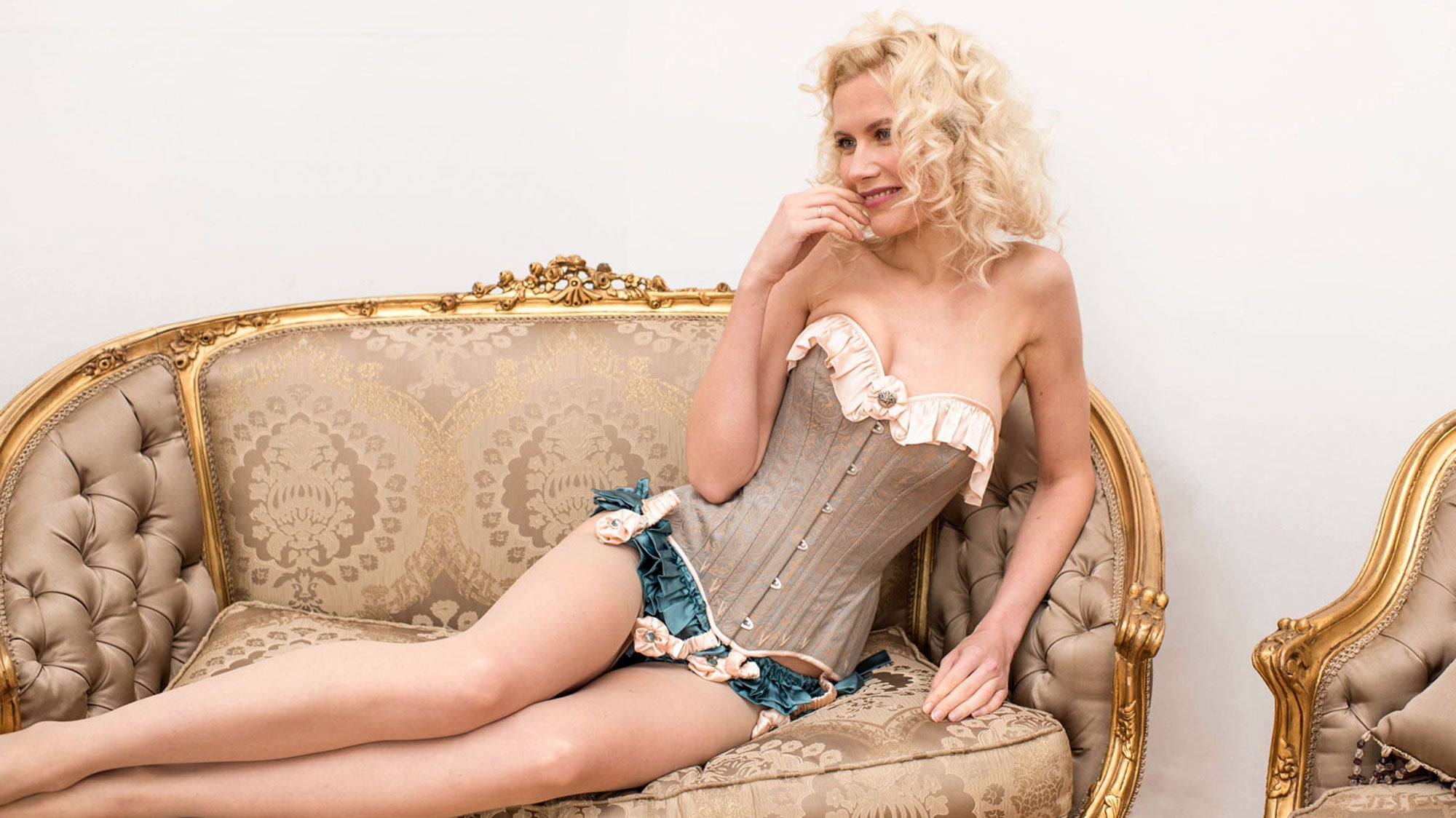 How to choose the correct corset size
If you've never worn a corset before, or if you've only bought corsets and waist cinchers from other brands, you may be scratching your head when it comes to shopping with us... You may be wondering, "which size will really fit best?" or "should I choose my regular dress size?" or "what if I pick the wrong one?"
If you're unsure about your corset size, please read ahead! We get these questions all the time, so you're not alone! It can be a tricky to sort through all of the available sizes alone, so this guide will help you to find the right size easily and without having to worry about returns.
Decoding the size chart
| | | | | |
| --- | --- | --- | --- | --- |
| Size | US dress | UK dress | Bra Size | Corset waist |
| XS | 0 | 6-8 | 30B / 30C | 21" |
| S | 2-4 | 10 | 32B / 32C | 23" |
| M | 6-8 | 12 | 34B / 34C | 25" |
| L | 10-12 | 14 | 36B / 36C | 27" |
| XL | 14 | 16 | 38B / 38C | 29" |
| XXL* | 16 | 18 | 40C / 40D | 31" |

On product pages and our size chart (above), corset sizes are listed like this: S - 23" waist, M - 25" waist, etc. So what does that really mean? These measurements are the actual corset size at the waist, not your own waist measurement. You'll want to select a size that's smaller than your natural waist* measurement.
Our corsets should be up to 4" smaller than your natural waist for beginners or up to 6" smaller for more experienced corset wearers (and those with particularly squeezable midsections). All corsets should be worn with a small gap of 1-2" at the back, for comfort over your spine.
*Your natural waist measurement is the circumference around the smallest part of your middle, usually about 1-2" above the navel. If you have trouble finding it, stand in front of a mirror and bend side-to-side to see where your body creases naturally. Measure around this part with a soft tape measure or with a string and a ruler. Remember, don't pull overly tightly or you'll get a false measurement. Compare your natural waist measurement to our size chart to choose the best fit.
Using your waist measurement is the best starting point for underbust style corsets. Since these styles don't cover the bustline, your bra size won't matter. But if you want more specific examples of sizes, or if you're interested in an overbust corset, please read on:
Examples and pro tips
Keep in mind that if you're very muscular, such as being a dancer or swimmer, your body will probably not compress very much. You may find that your midsection only compresses a couple of inches at most, due to those strong abdominal muscles. On the other end of the spectrum, if you have a softer or highly-compressible middle, you may be able to easily cinch down 4 or more inches. (If you aren't sure which body type you have, try tightly pulling a belt or strong scarf around your middle to get an idea.) If you're still unsure about our ready-to-wear sizes, we're happy to answer your specific questions if you contact us via email.

Here are some more specific examples to guide you:
If you naturally have a 32" waist (81cm), you fall right into size XL on our size chart. But you have a very compressible midsection and often find that size XL clothes are roomy in the middle. So you're considering size L instead. Our size L corset has a 27" waist and our size XL corset has a 29" waist. So if you would like up to 5" of waist reduction (keeping in mind that you can wear it with a gap at the back), choose the size L. If you would prefer a lighter effect without so much constriction, then you may prefer the size XL.
Or maybe you want to buy an overbust style corset, but you're planning on wearing it as outerwear instead of as underwear. Whereas for a boudoir corset, you might want a more extreme, tighter effect, you want to wear this corset as a top to a masquerade ball. You'll be wearing it for several hours, including dinner and dancing, so you want some extra breathing room. You have a 27" waist (68.5cm), which is the borderline between sizes small and medium. Whilst you could fit into size small, which has a 23" waist, with a 2" gap at the back, you feel that may be too snug to wear all night. You might then choose the size medium, which has a 25" waist, knowing that you can lace it nearly closed to still get than snug look, but it will give you more free movement than the small - plus room for dessert!
Fitting the bustline
Now that we've explored waist sizes, you may have some more specific questions about fit for your bust. If you're considering an overbust style corset, don't discount the fact that your breasts must fit into the corset, too.Our overbust style corsets in ready-to-wear sizes are best suited for a B or C cup size. (D cups will generally fit as well, but you may find a little extra cleavage or push-up effect results.) Make sure to compare your bust measurement to our our size chart to ensure that your bust will also fit into the size you've selected.
Example: You have a 35" bust and wear bra size 32D, with a 28.5" waist. Since your bra band size is 32, your first thought might be to purchase size small, but you can see that on our size chart, the measurements for a size small will only accommodate a bust circumference of 32"-34". Your fuller bustline will probably spill over the size small, and you would have to wear that size with a fairly wide gap at the back. Instead, we would recommend choosing size medium, which would fit your bra "sister size" of 34C and accommodate a bust circumference of 34"-36". This would also better suit your waistline, as our size medium corset has a 25" waist, allowing for up to 3.5" of compression.
If you have a fuller bustline or wear a larger cup size than a D, we would recommend choosing an underbust style corset and pairing it with a well-fitted bra of your choice. Alternately, you can
contact us
about our bespoke fitting services to purchase a made-to-measure overbust corset, like this one:

Bespoke corset for a client wearing bra size 34FF. We created a fully custom pattern for her, including a toile fitting.
Final thoughts and advice
What about tight-lacing? Bear in mind that our corsets are mostly made with silk and French lace, and they are therefore not suitable for extreme tight-lacing. Our corsets are very sturdy and made with waist tapes and real steel boning, but there is only so much you can expect of these fine fabrics -- so please be gentle with them when lacing up.
Note that we are not medical professionals and cannot advise you on health or safety questions. If you have any concerns about how a corset might interact with your body, please consult your doctor.
Edit:
Please note that as of September 2021, we have phased out all of our corset designs and are no longer offering custom corsetry. Thank you to all of our wonderful customers who have purchased our corsets throughout the years! However, now we are only producing lingerie and lounge wear items.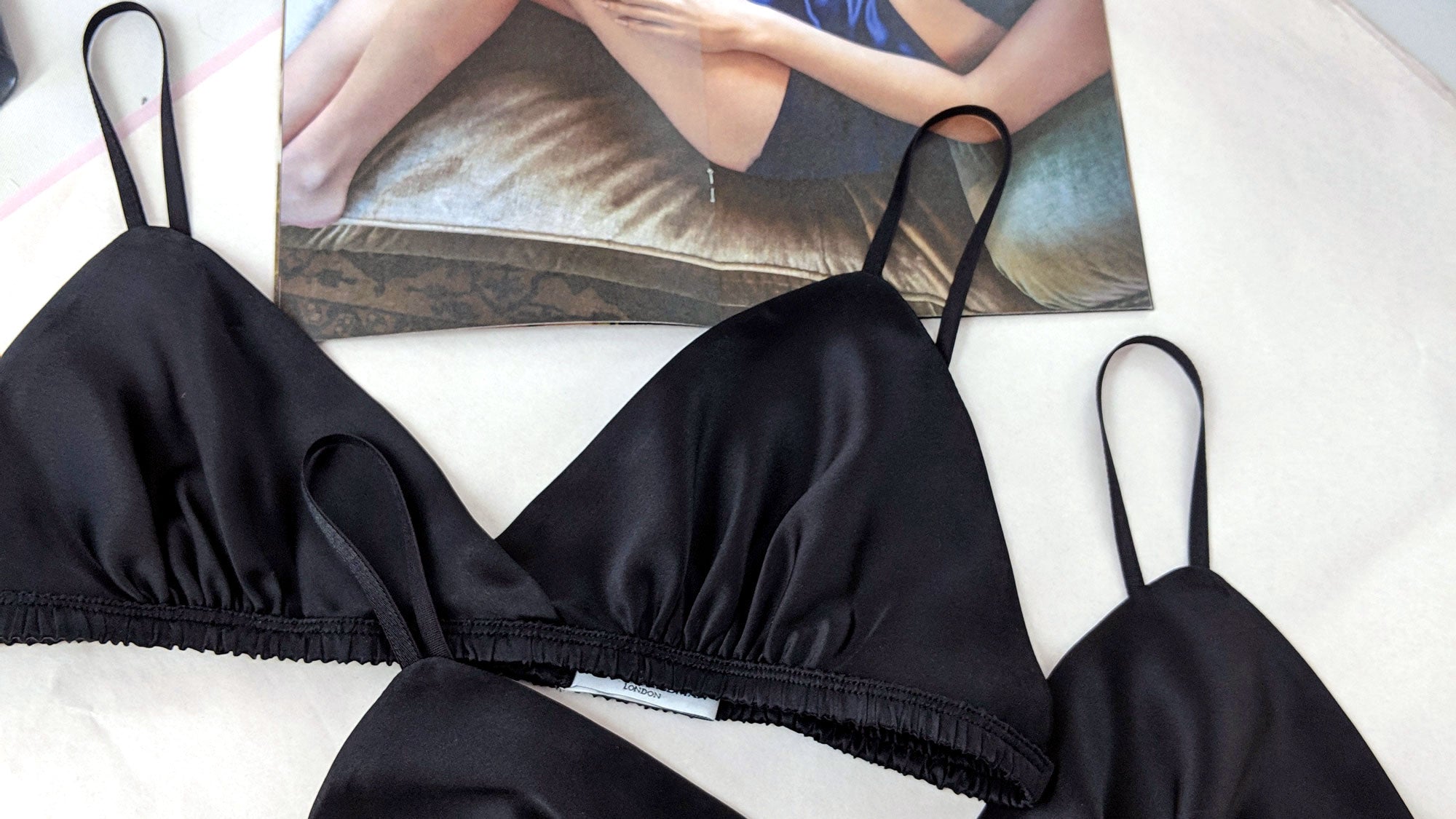 W Magazine features an Angela Friedman silk bralette in Edward Enninful's final editorial photo shoot.