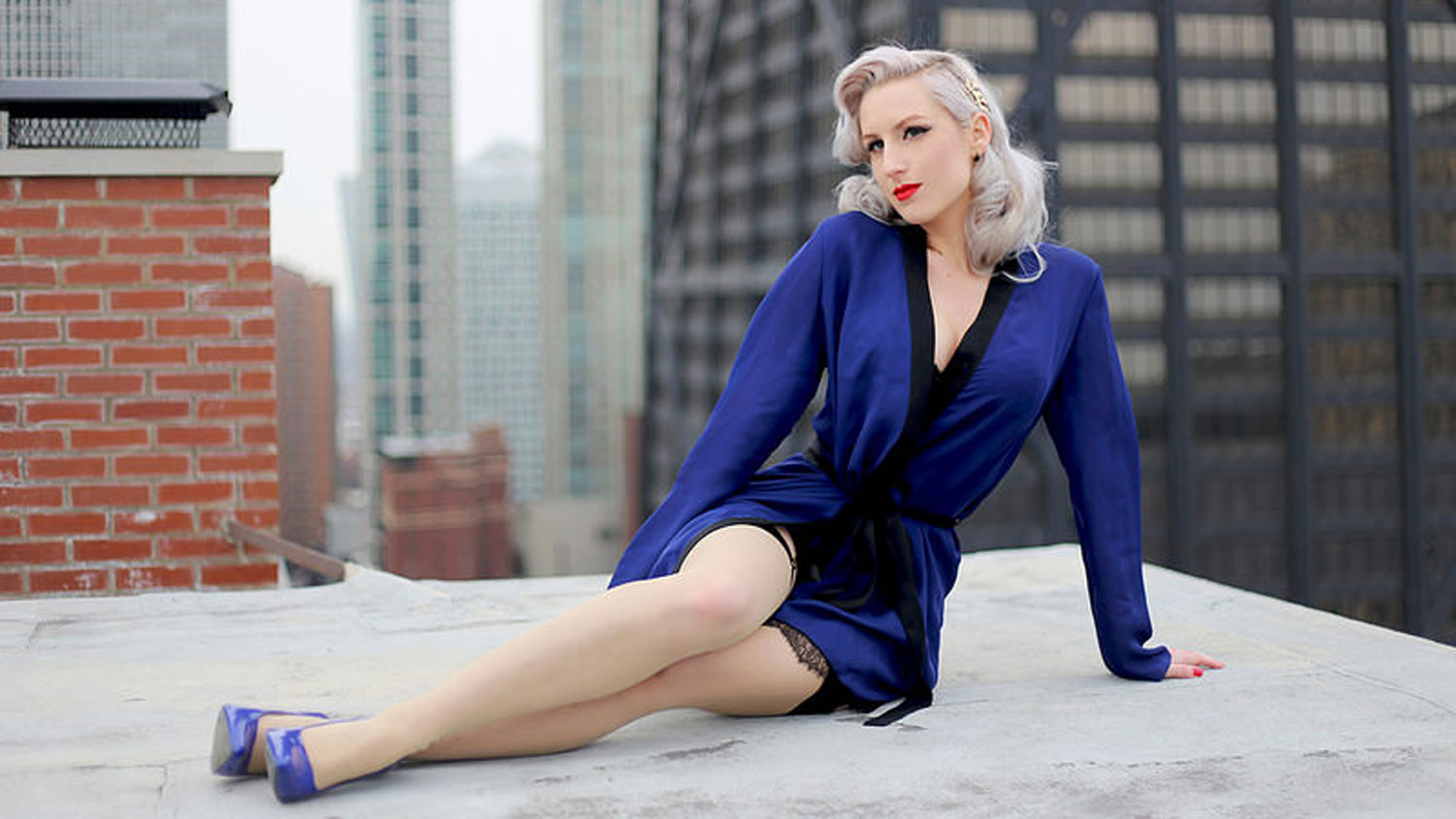 Chicago Chic x Angela Friedman
We're crazy for vintage style, and that's why style blogger Rachel Ann Jensen is always on our radar! Not only does she have an incredible collection of both authentic vintage and modern retro garments... But she's an absolute expert at putting them together into exquisite looks, complete with perfect pincurls, stockings, stilettos, and a little je ne sais quoi.
She has just featured 2 of her favourite Angela Friedman garments, a white tulle Lillie robe and a navy blue silk Iris robe, and the resulting pictures are too pretty not to share with you. We're rather partial to the pictured 1930's fire escape - designer Angela is originally from Chicago, where these were shot - but we're also drooling over the delightful vintage style in these photos. From the sun-drenched Chicago rooftops to those perfectly-sheer silk stockings and Rachel's expertly-coifed hair... What's not to love?
Rachel Ann Jensen is an expert when it comes to styling her pieces, and we couldn't be more thrilled to see what she's done with our dressing gowns. We hope that her beautiful photos will serve as inspiration for you. If that's not enough for all of your 1950s style fantasies, then take a look at our Pinterest board of Fashion Icons and Classic, Beautiful Designs for more inspiration. Enjoy!