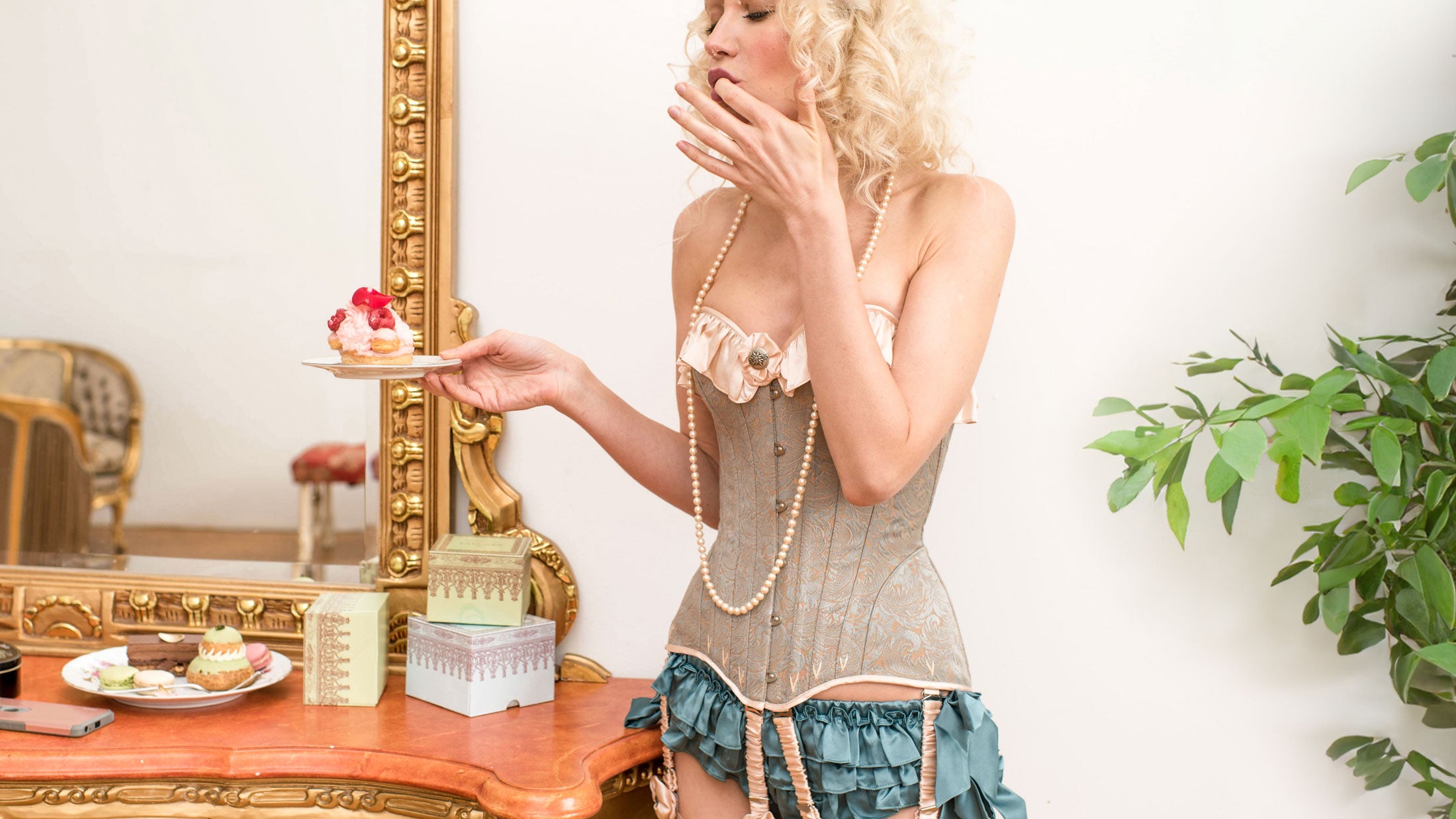 6 ways to add more luxury to your life
Welcome to Angela Friedman, where luxury and style meet in the world of intimate apparel! As the proud owner of this small, exclusive lingerie brand, I'm delighted to help our beautiful clients infuse more indulgence into their everyday lives. From our use of delicate French laces and opulent silks to our extravagant designs inspired by the ballet and Old Hollywood, our lingerie collections are meticulously handcrafted to make you feel like royalty. But elegance can be found in so many more ways! Here, I'll share 6 practical tips on how to incorporate more luxury into your lifestyle - even if you're on a tight budget. Sometimes it's just the little things in life that elevate our days to the realm of extraordinary!
1. Curate a luxurious wardrobe
At Angela Friedman, we believe that luxury begins with what you wear closest to your skin. Our lingerie and loungewear designs embrace both comfort and opulence, with sumptuous fabrics like silk, bespoke embroidery, and delicate lace. Each design is tested for the perfect fit and comfort while wearing, leaving you feeling both confident and exquisitely well-dressed. Explore our range of sweet lace bralettes and vintage-inspired panties, and allow yourself to indulge in the enchantment of the little things.

A luxury wardrobe starts with the innermost layers, featuring our 100% silk Simone dressing gown.
But of course there's more to a luxury wardrobe than underwear - even we can admit that! Consider investing in long-lasting wardrobe staples rather than seasonal trends, and you'll maximize your clothing budget in the best way. (As a bonus, this technique of buying higher priced but also higher quality items is much more environmentally friendly than short fast fashion cycles.) Focus on everyday items that you'll be able to wear for multiple occasions and items that transition well between work and leisure time: Crisp white cotton shirts and solid color silk blouses, cashmere wool sweaters, linen maxi skirts and straight cut trousers, classic loafers and pumps, and a single pair of feature-flattering sunglasses are a perfect starting point.
You can always use the classic technique of building a capsule wardrobe of high quality basics and then add in fun colors and accessories like silk scarves and earrings for a bit of extra pizzazz. That's part of the reason why we love lingerie so much. You can wear even the boldest hues under your classic, timeless clothing for an added bit of excitement!
2. Pamper your senses
True luxury extends beyond what meets the eye - luxury is an experience that delights all your senses. Transform your personal space into a sanctuary of relaxation by surrounding yourself with scented candles, soft music, and luxurious bath products. Indulge in decadent bubble baths, even if only occasionally, enveloping yourself in the heavenly scent of rose petals or lavender. Afterward, slip into one of our exquisite silk robes, feeling the fabric's caress against your skin, as you escape into a world of tranquility and elegance. Spend some time at your local parfumerie to find your perfect signature scent, and you'll be reminded of a little bit of luxury throughout the day (and even on days when a luxurious bubble bath isn't on the schedule.)

A silk dressing gown by Angela Friedman is the perfect post-bath treat
3. Embrace fine dining
Elevate your dining experience and savor the art of fine cuisine. Even if you're cooking for one on a weeknight, you can create a beautiful experience by setting the table with vintage china, fine glassware, and elegant cutlery. If you don't have the time or budget for an extravagant setup, you can always begin with just one or two special pieces of tableware, like a large vase of colorful silk flowers or a statement crystal pitcher for even your tap water. It's amazing how much a small gesture for yourself can elevate the entire experience!

It doesn't take much to elevate a simple meal. Adding pretty vintage dishes and a splash of colorful flowers can take it to another level! The fancy lingerie, of course, is optional. ;)
When you have the time and energy to go a bit further, treat yourself to a bouquet of fresh, cut flowers and think about how you can add details to your brunch or dinner to coordinate with the color scheme or decorations. Think about what else would add to a sensory experience: Perhaps an assortment of candles, velvet cushions, or a textured linen runner and napkins would complete the aesthetic. And of course while you revel in the pleasure of fine dining at home, why not wear an Angela Friedman silk robe or loungewear set for a little extra taste of comfort and indulgence? Let luxury start from within, and transform your meals into extraordinary moments!
4. Travel, Angela Friedman style
Exploring new destinations is an exquisite way to enrich your life, and I personally find so much inspiration from my travels. Recently I've been fortunate enough to travel extensively throughout Europe, and each new place I visit gives me a new taste of small treats! From Portuguese pottery shops to French patisseries to Belgian chocolatiers to Italian goldsmiths, I always visit local businesses wherever I travel, and I love to bring a little piece of each place home with me.

Luxury lingerie is the perfect pairing for a 5 star hotel
While traveling, choose luxurious accommodations that offer personalized service and refined amenities (even if your amenity of choice is simply a well-stocked mini bar or close proximity to the beach!), ensuring that every aspect of your journey is a celebration of your kind of luxury. Don't forget to indulge in any local specialty of sensory experiences, like a sauna and ice pool plunge, a long and leisurely afternoon tea service, a relaxing hot stone massage, or an impromptu street concert! And of course you'll want to pack a stunning Angela Friedman lingerie set or three. Wearing them beneath your travel attire will infuse each step of your adventure with opulence, regardless of whether or not anyone else gets to see them!
5. Cultivate self-care rituals
Self-care is more than just a buzzword, but it's often hard to know where to begin... Our top advice is to forget the trends and indulge in rituals that actually leave you feeling pampered and rejuvenated. Sometimes a complex ritual is unrealistic because it can take more time to prepare than it does to enjoy... So keep it simple!

Sometimes a pink silk robe and a cat are all you need!
Elevate your normal skincare routine by making an appointment with an expert for personalized recommendations of high quality products that are tailored to your skin type. Or maybe your favorite ritual is just spending 5 extra minutes each morning with your best furry friend for the perfect reminder that someone loves you unconditionally! Or perhaps it's the feeling of something soft against your skin, and your ritual becomes treating yourself to a set of Angela Friedman nightwear for your birthday each year. A beautiful silk slip or lace-trimmed camisole will definitely help you unwind after a long day, especially with a good book or a glass of fine wine. Self-care is a luxurious act of self-love that revitalizes your mind, body, and soul, and it's so important to make the time for it!
6. Surround yourself with beauty
Beauty is a cornerstone of the luxury lifestyle, and surrounding yourself with it enriches your everyday experiences. Each time you pass by a beautiful design feature of your home, you'll be reminding yourself that you deserve to treat yourself! Adorn your living spaces with real paintings, textural plush fabrics, and stunning floral arrangements. Investing in even just a few statement pieces that reflect your personal style will bring so much joy to your surroundings. Visit antique shops for small pieces of special decor or visit a local student art gallery for budget-friendly paintings and pottery items that can become special focal pieces. Just like Angela Friedman lingerie, these curated elements of handcrafted luxury will infuse your life with charm, and maybe even a bit of much-needed whimsy!

Our bestselling Camellia lingerie set is the perfect reminder to add more beauty (and flowers!) to our lives.
Darlings, I hope these tips have inspired you to embrace the luxury lifestyle you deserve. Incorporating more luxury into your life is a journey of self-discovery, and if you haven't before felt like you "deserve it," then I hope you'll take this as a personal invitation to cast off any hesitations, and go for it! I assure you that you do deserve to treat yourself and feel lovely in your home, your surroundings, and your wardrobe. I hope that our exquisite lingerie collections will also be able to accompany you on this journey, empowering you to embrace your beautiful body and care for yourself - just like you would care for a dear friend.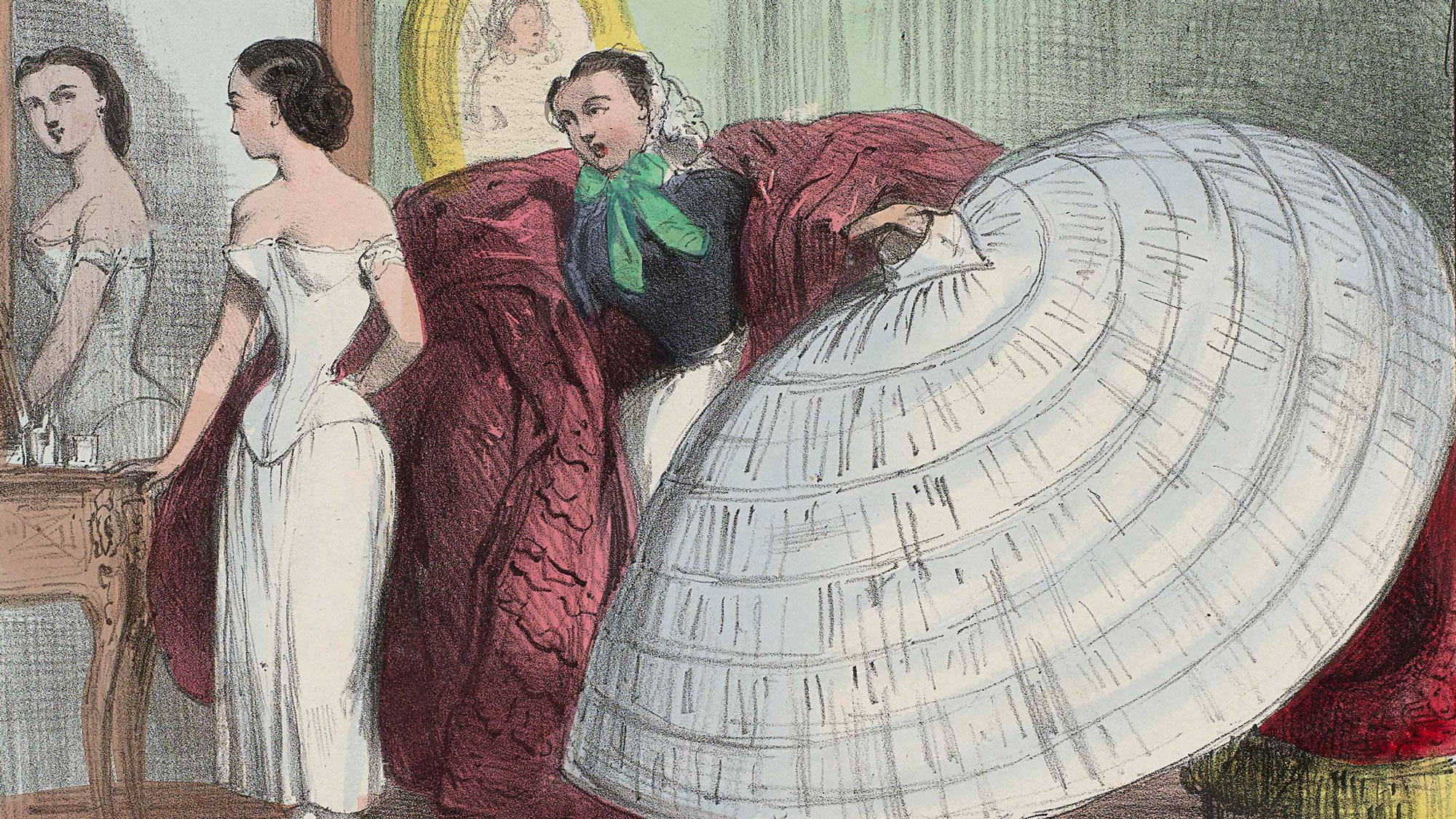 We're offering a little history lesson with the story of underwear in western society and how it developed from ancient times to the present.