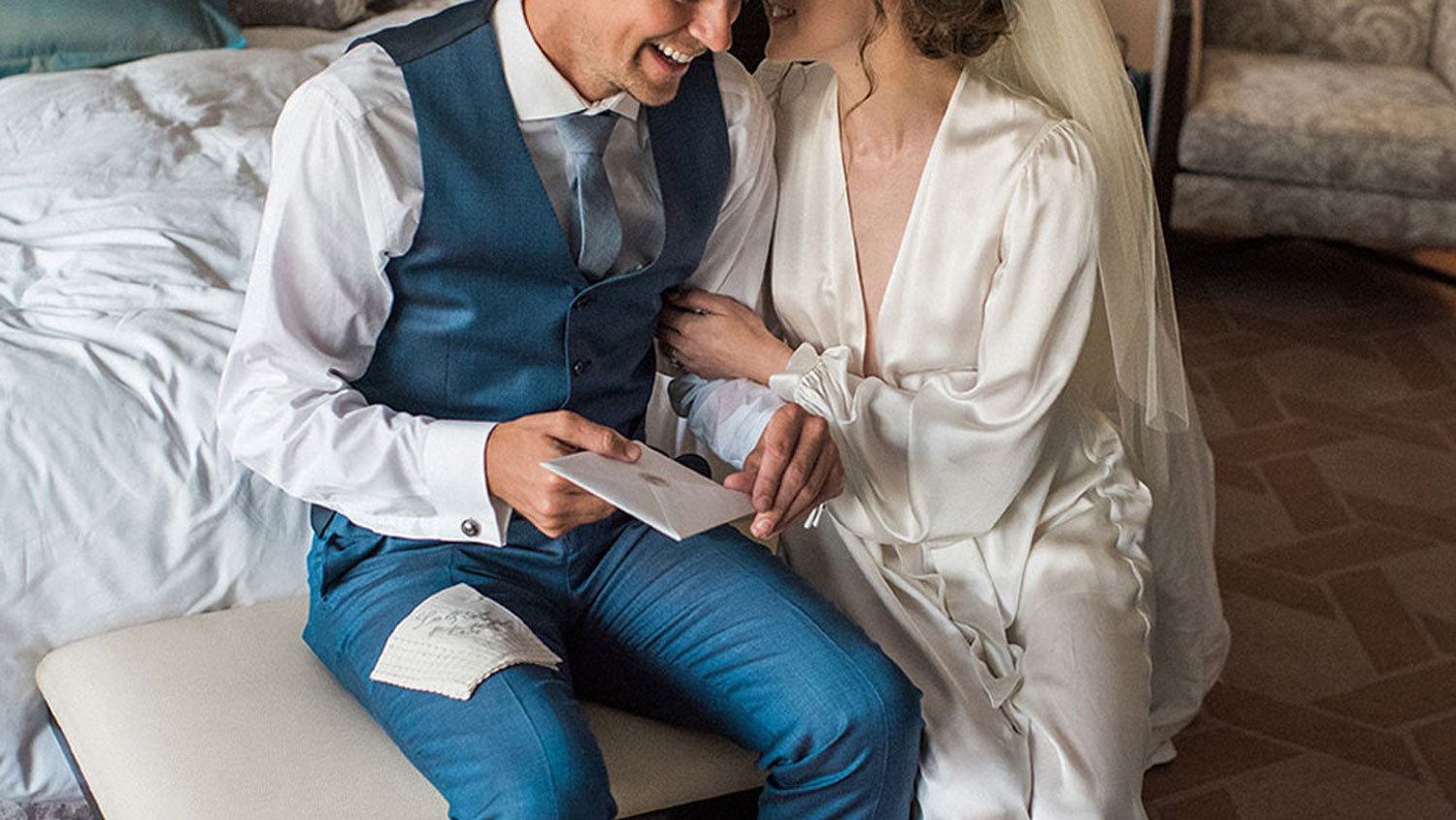 Lingerie for weddings
When Angela Friedman was married a year ago, she knew that the expectations would be high! After all, as a fashion and lingerie designer, she had to look her absolute best as well as feeling comfortable enough to walk all over New York City, with plenty of dancing and meals throughout the day. Her cream Tracy Reese wedding dress, above, offered plenty of flexibility for movement - but what of the underpinnings? Today on the designer's first anniversary, we want to share some  wedding photos and her recommendations on what a lingerie designer herself would wear for wedding day underwear:
As mentioned previously, comfort is
key
when selecting your wedding day underpinnings. Angela chose
100% pure silk
for all of her lingerie pieces for exactly that reason. (Silk is soft, breathable, wicks moisture away from the body and allows it to evaporate - unlike synthetics or even cotton which tend to hold sweat against the skin, making you feel clammy.) She selected loose-fitting garments where possible, including the Harlow & Fox pair of
silk tap pants
(above). These are fitted at the waist, but they skim loosely over the hips and thighs for plenty of comfortable movement throughout the day. For an extra layer while getting ready for hair and makeup, she selected a classic
Simone silk robe
, with its soft drape of meters of silk satin cascading to the floor (below).
Angela always likes to remind brides that one lingerie look may not be sufficient for the big day. You'll want to consider that what's appropriate for getting your hair done may not suit for under the wedding dress, for example. So you're likely to want a minimum of 3 looks when it comes to your wedding lingerie:
Wedding morning and your "getting ready" look, which should be something you can be photographed in, with enough coverage that you're comfortable seeing any close family and friends whilst wearing
Under the wedding dress lingerie, which is often more functional, like a strapless bra, a seamless thong to prevent panty lines, or even a fluffy tulle petticoat like Angela wore.
Wedding night and honeymoon looks, which can be almost anything from a strappy and sexy black lingerie set to white silk pajamas to your birthday suit - so long as you feel beautiful!
For Angela's "getting ready" look and morning bridal photos, she wanted to feel completely and utterly indulgent. Whilst having her hair and makeup styled (and enjoying a sip of espresso and some fresh fruit and pastries, of course), she chose to wear one of her own designs:
a Simone robe
in white, 100% silk satin. This is one of our bestselling pieces for brides on their wedding days, and it's not hard to see why! Each luxury robe features meters of long, flowing silk with luxurious, full sleeves and silk ties.
This style dressing gown is also surprisingly practical for a wedding day
: You don't need to pull anything over your head to dress and undress, but simply to untie the cuffs and waist sash. That means that there's no risk of ruining that perfectly-coifed hair or smudging your makeup whilst you change into your wedding dress. The other added bonus of wearing a silk dressing gown on your wedding morning is that the fabric is highly breathable, so if you get a little bit of nerves or excitement, you won't feel clammy. Plus, of course, a silk dressing gown just 
looks so good
in those behind-the-scenes photos!
You can find your own silk Simone robe here
 - and yes, we offer custom sizes upon request.
After the lipstick is applied, hair sprayed, jewelry selected, and a deep breath, it's time to change into the wedding dress of your dreams and prepare for the big day, knowing that your carefully-planned lingerie choices will have you covered! And after all of that excitement, hopefully there will be a special wedding trousseau of fabulous
bridal lingerie sets
, silk
slips and nightgowns
, decadent
robes
, and coordinated
loungewear sets
waiting for you in the honeymoon suite.
Some of Angela's top picks from her own personal trousseau are shown below.
If you've ever wondered what lingerie a designer herself would select, here are the answers to your question:
Special thanks to photographers 
Katherine Bignon
 (above photos) and
Abby Grace
(below) for their beautiful memories. From Angela and Lee, we wish all the couples reading this to enjoy many years of happy adventures, like this one from our honeymoon in Chartres, France: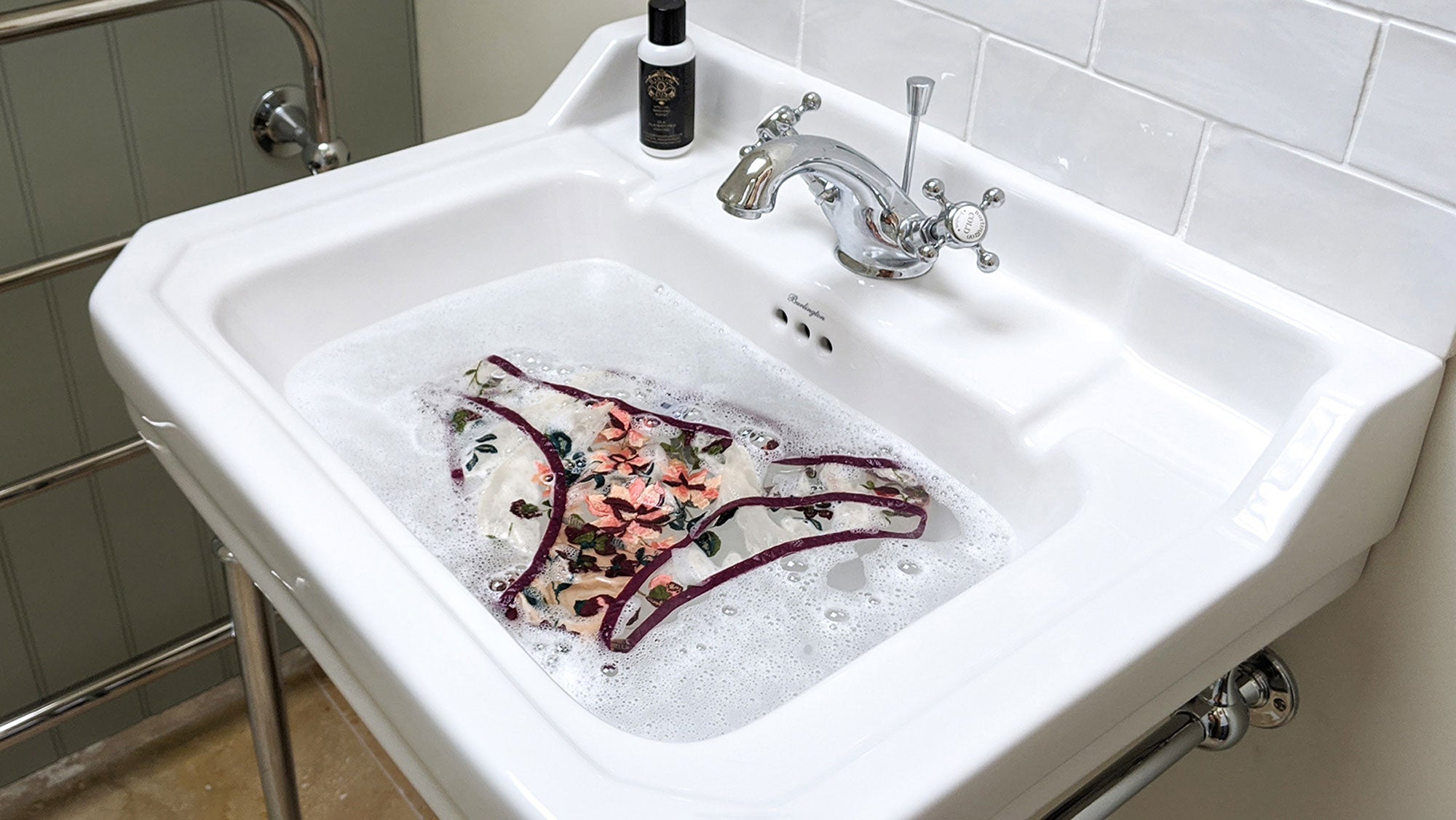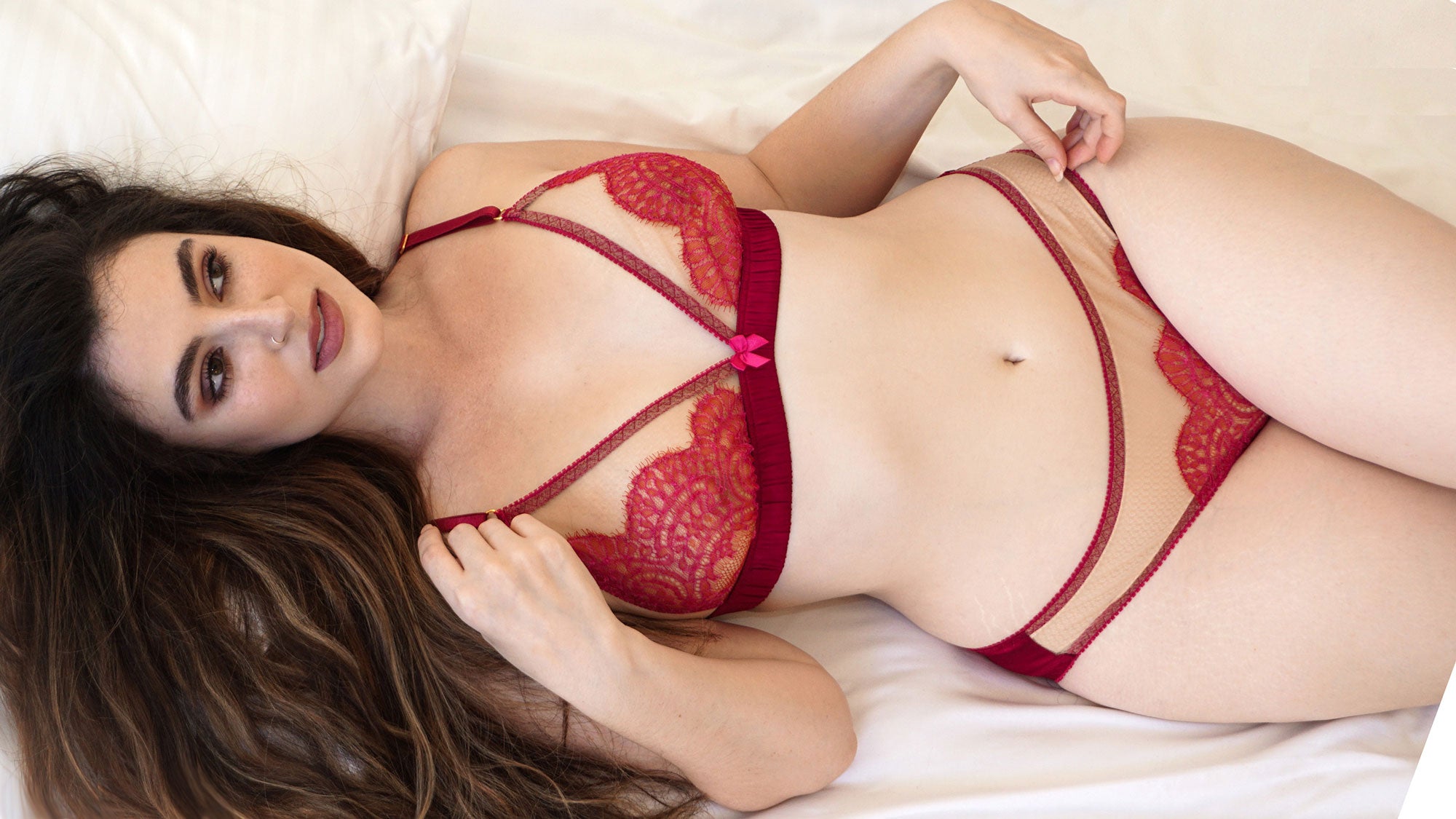 We invite you to relax and enjoy some beautiful lingerie, perfect for unwinding after a long day.