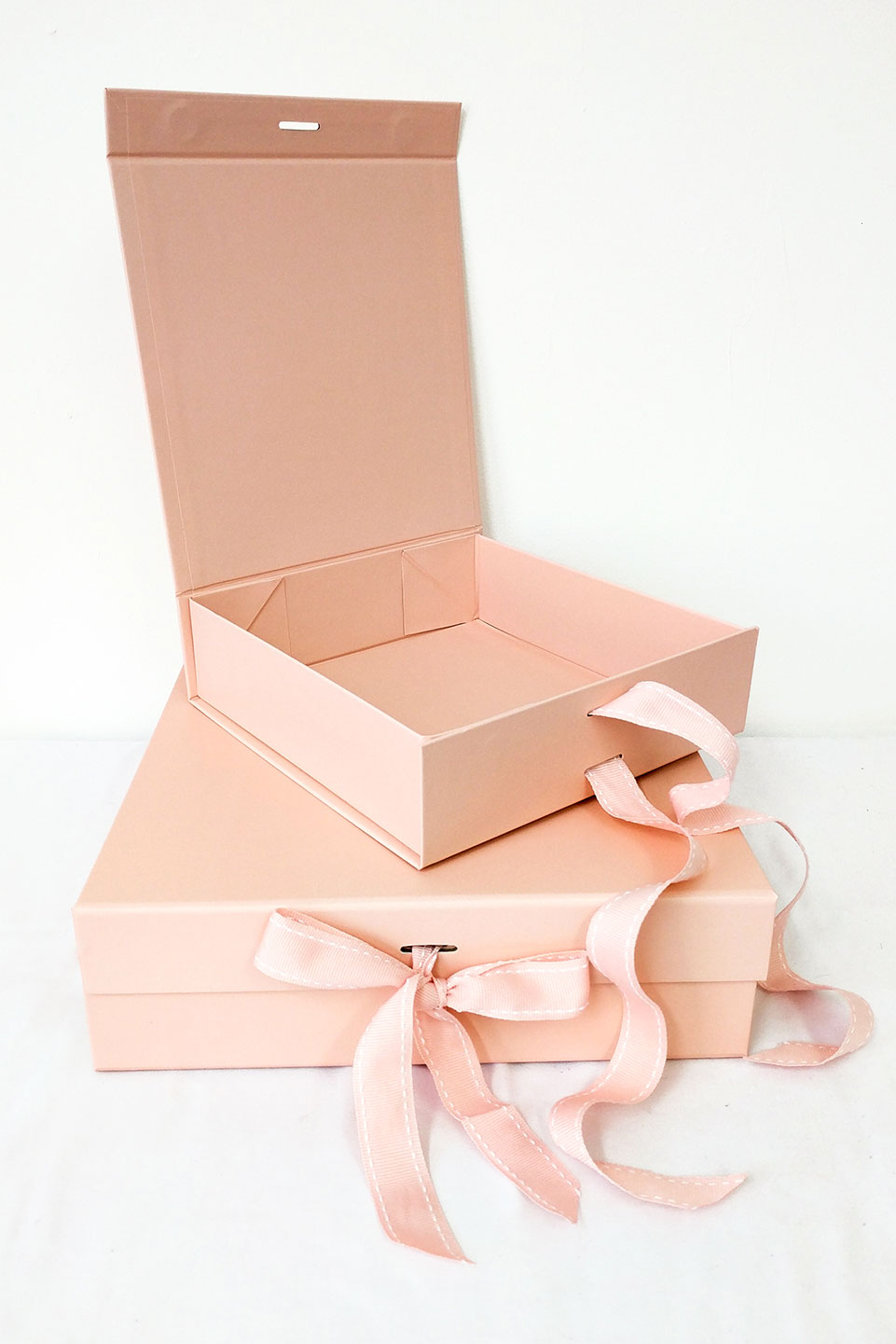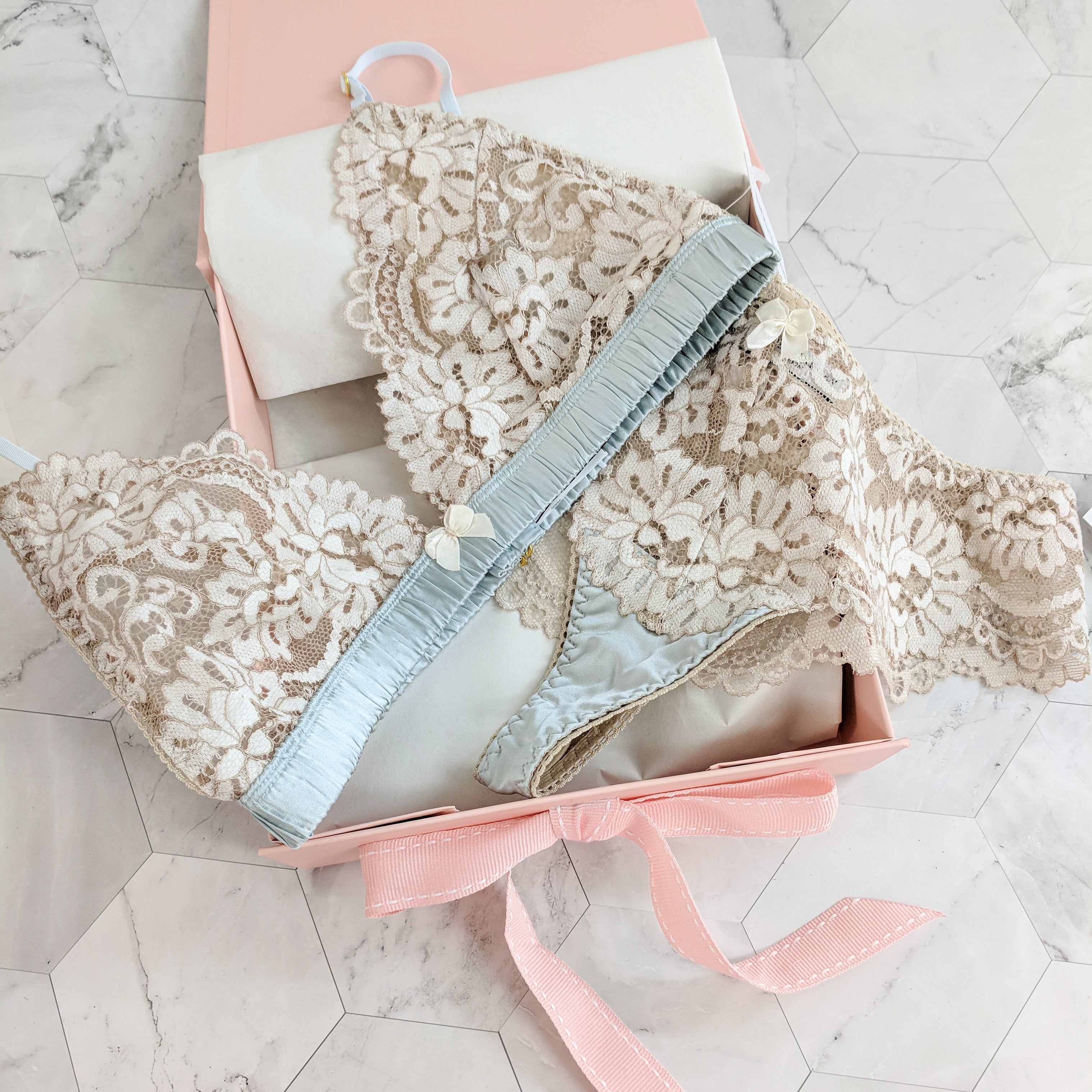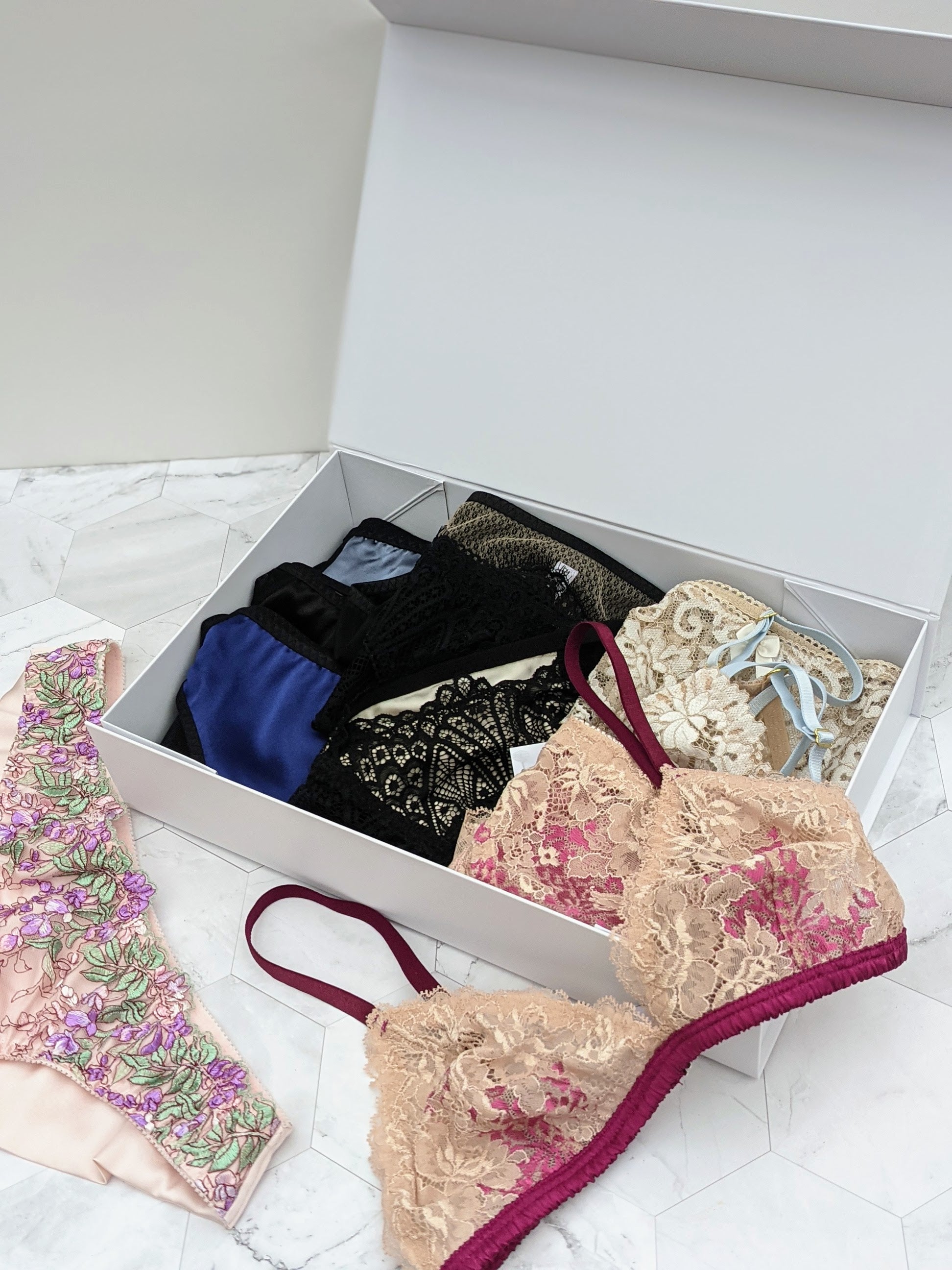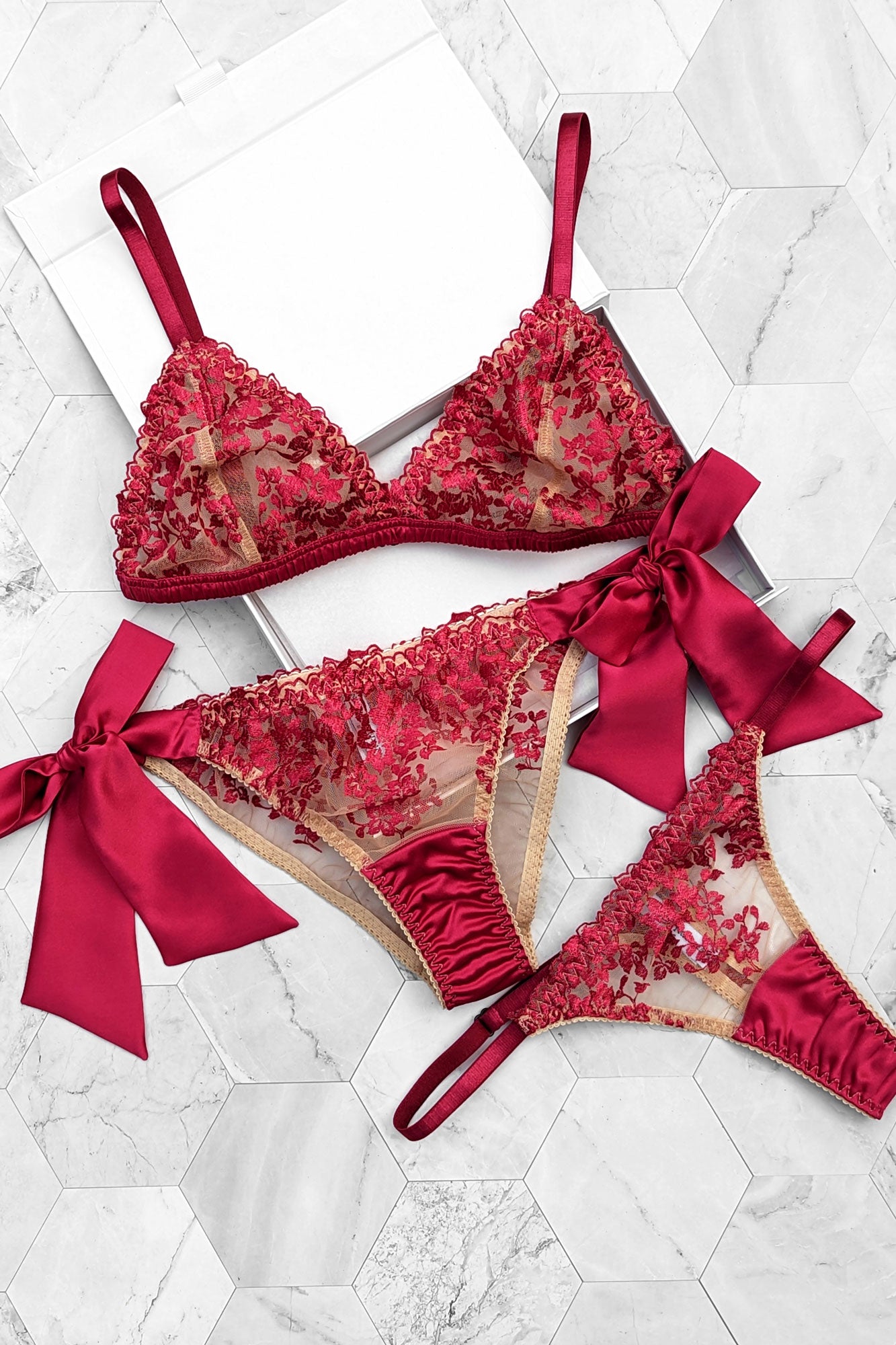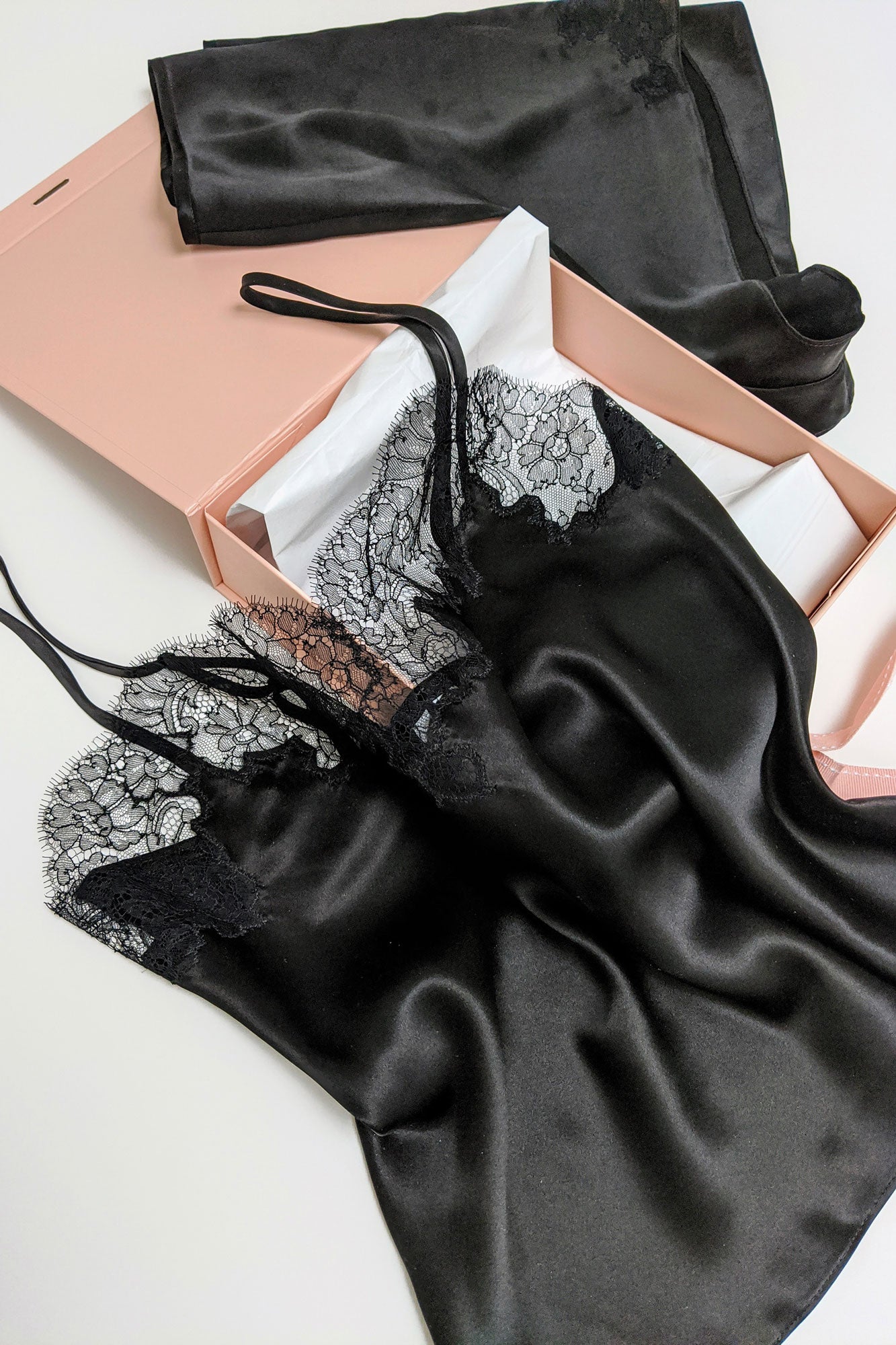 Gift boxes
Please note that we do not sell empty gift boxes.
Add a beautiful, luxury gift box to your lingerie order. Your items will be wrapped in tissue paper with our classic label seal. These rigid gift boxes have a sturdy magnetic closure, and they make a high-quality addition to your lingerie order. Repurpose them later to store your favorite underwear sets, jewelry, or love letters!

Small (white) is 9.25" x 7" x 2" and will fit 1 lingerie set, 1 ruffled panty, or up to 4 lingerie items.
Medium (pink) is 9" x 9" x 2.5" and will fit 1 slip or short robe; or up to 9 lingerie items.
Large (white) is 13.5" x 8.5" x 2.5" and will fit 1 floor-length robe, or up to 15 lingerie items.
All Angela Friedman garments are ethically manufactured in England. This is our guarantee: No outsourcing to overseas factories, no sweatshop conditions, no cutting corners, and no unliveable wages - Ever. When you shop with us, you're not only indulging in beautiful lingerie, but you're supporting a small business and artisanal, handcrafted fashion.

Whether it's our lace underwear sets, pure silk lounge wear, or boudoir gifts and accessories, we believe in doing things right for our customers, staff, and the community. We pay living wages, support the local economy, and create sustainable and high-quality garments that will last for years, not just for seasons. We also use 100% renewable energy to manufacture our products, recycle all textile off-cuts, and provide off-sets for carbon-neutral delivery of every single order. To learn more, read our ethical manufacturing guarantee and learn about our eco-friendly business practices.
Choose options